Precision Targeting of Hairy Cell Leukemia using Chimeric Antigen Receptor T cells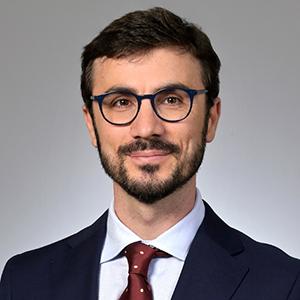 Marco Ruella
MD
Perelman School of Medicine at the University of Pennsylvania
Project Term: July 1, 2022 - June 30, 2025
Though effective treatments in hairy cell leukemia and variant (HCLv) exist, they are associated with profound immunosuppression; thus, more targeted, non-toxic therapies are warranted. In order to specifically target leukemic cells while sparing most normal B cells, we will develop a novel chimeric antigen receptor T cell immunotherapy against the IGHV-4-34 B-cell receptor that is found in a significant subset of HCL and associates with poor prognosis.
Lay Abstract
For the Hairy Cell Leukemia Foundation-Leukemia & Lymphoma Society HCL2025 initiative, we have assembled a group of co-Principal Investigators from different but complementary disciplines (Dr. Ruella, UPenn and Dr. Ghia, San Raffaele Hospital) and collaborators (Drs. Schuster, Stamatopoulos and Tiacci) to tackle the issue of precision treatment of Hairy Cell Leukemia (HCL). CAR-T immunotherapy is a novel type of cancer therapy that includes the engineering of patient's own immune cells to recognize and fight cancer. CART immunotherapy has been very successful in certain cancers, e.g. cancers of B cells, a particular subset of normal immune cells, responsible for the production of antibodies. However, CART therapy can also lead to profound immunosuppression due to killing not only neoplastic but also normal B cells, rendering the patients prone to infections. This is of special concern in conditions characterized by inherent immunosuppression, including hairy cell leukemia, the focus of the proposed research. Therefore, we aim to develop a CART immunotherapy that does not kill all normal B cells and that is more selective for the hairy cell leukemia cells. To this goal we studied a hairy cell leukemia antigen called IGHV4-34 that is expressed in 40% of the most aggressive hairy cell leukemia called "variant" and also in a subset of classic hairy cell leukemia. We plan to develop a novel CART immunotherapy against IGHV4-34 that will kill hairy cell leukemia cells while sparing normal B cells. We will test this new immunotherapy in the laboratory and using murine models. We will also study the effect of this CART against hairy cell leukemia cells obtained directly from patients and against normal B cells obtained from healthy donors and patients. We will compare the efficacy and safety of this novel CART (IGHV4-34) to the currently FDA-approved anti-CD19 CART that leads to profound immunosuppression in patients. This study will significantly impact the field of cancer immunotherapies by developing a novel targeted anti-hairy cell leukemia immunotherapy. This proposal is highly relevant to the goals of the HCL2025 initiative and will significantly impact our understanding of hairy cell leukemia and hairy cell leukemia variant pathogenesis and treatment. We expect that thanks to the results of this study, we will be able to start a phase I clinical trial of anti-IGHV4-34 CAR T cells for IGHV4-34+ hairy cell leukemia.
The Hairy Cell Leukemia Foundation (HCLF) and The Leukemia & Lymphoma Society (LLS) have joined forces to create the HCL2025 program to support targeted research to build a more comprehensive foundational understanding of the molecular basis of hairy cell leukemia (HCL), develop additional therapies, and optimize outcomes for patients with this disease.
To All Projects