A phase 2 trial of EO2463, a novel microbial-derived peptide therapeutic vaccine, as monotherapy, and in combination with lenalidomide and rituximab, for treatment of patients with indolent NHL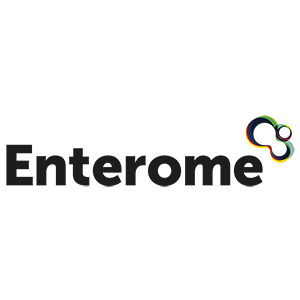 TAP Partner
Project Term: October 24, 2023 - TBD
In October 2023, LLS made an equity investment in Enterome to "support the ongoing Phase 2 SIDNEY study of EO2463 in indolent non-Hodgkin B-cell lymphoma."
Enterome is a clinical-stage biopharmaceutical company developing breakthrough immunomodulatory drugs for the treatment of cancer and immune diseases. Enterome's pioneering approach to drug discovery is based on its unique and powerful bacterial Mimicry drug discovery platform, allowing it to analyze and uncover new biological insights from the millions of gut bacterial proteins in constant cross-talk with the human body. Its first-in-class small protein and peptide drug candidates modulate the immune system by closely mimicking the structure, effect or actions of specific antigens, hormones, or cytokines. 
EO2463 is a clinical-stage off-the-shelf OncoMimics™ peptide-based immunotherapy. It combines four microbial-derived OncoMimics™ peptides that closely mimic specific cytotoxic T cell (CD8+ T cell) epitopes in B cell Tumor-Associated Antigens CD20, CD22, CD37, and CD268 (BAFF receptor), as well as a helper CD4 peptide, UCP2. The SIDNEY trial is a multicenter, Phase 2 trial investigating EO2463 in monotherapy and in combination with standard of care - rituximab and rituximab in combination with lenalidomide – for treatment of patients with indolent NHL (NCT04669171).
Lay Abstract
For additional information, please visit https://lls.org/therapy-acceleration-program-portfolio
Program
Therapy Acceleration Program
To All Projects