A phase 2 study of AFM13, a bispecific cell engager targeting CD30 and CD16A, in combination with AB-101 (allogeneic natural killer cells) in patients with classical HL and CD30-positive PTCL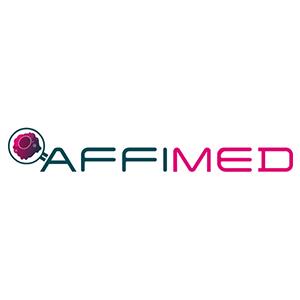 TAP Partner
Project Term: August 26, 2013 - June 30, 2020
In August 2013, LLS began its first European partnership with Affimed that supported two clinical trials for Hodgkin lymphoma (HL) patients. Expanding upon the initial work supported by LLS TAP, Affimed is currently enrolling "A Phase 2 Study of Innate Cell Engager AFM13 in Combination With Allogeneic Natural Killer Cells (AB-101) in Subjects With Recurrent or Refractory Hodgkin Lymphoma and CD30 Positive Peripheral T-Cell Lymphoma."
Affimed is a clinical-stage immuno-oncology company committed to giving patients back their innate ability to fight cancer by actualizing the untapped potential of the innate immune system using the proprietary ROCK® platform to enable a tumor-targeted approach to recognize and kill a range of hematologic and solid tumors.
AFM13 is bispecific tetravalent engager targeting CD30 on tumor cells and CD16A on NK cells and macrophages. AFM13 in combination with AB-101 (allogeneic natural killer cells) is currently in a Phase 2 clinical trial in relapsed or refractory Hodgkin lymphoma or CD30-positive PTCL (NCT05883449).
Lay Abstract
For additional information, please visit https://lls.org/therapy-acceleration-program-portfolio
Program
Therapy Acceleration Program
To All Projects