A phase 1 study of Senza5 CART5, a CD5-edited dual population chimeric antigen receptor cell therapy, to enhance immunotherapy against T-cell non-Hodgkin lymphoma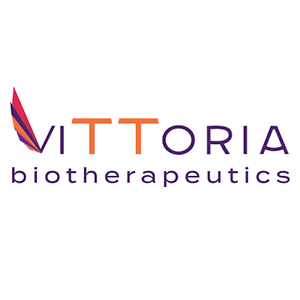 TAP Partner
Project Term: October 31, 2023 - TBD
In October 2023, LLS made an equity investment in Vittoria to "Support Clinical Development of Senza5 CART5 for T-cell lymphomas."
Vittoria Biotherapeutics is developing novel CAR-T cell therapies that transcend the limitations of current cell therapies. Based on technology exclusively licensed from the University of Pennsylvania, Vittoria's proprietary Senza5 platform unlocks the antitumor potential of engineered T cells and utilizes a five-day manufacturing process to maximize stemness, durability, and target cell cytotoxicity. By acting on the fundamental biology of T cells, Senza5 can be used to improve the efficacy of engineered T cell therapies with pipeline applications in oncology and autoimmune diseases.
Vittoria aims to conduct a Phase 1 dose escalation clinical trial for its lead program VIPER-101, an autologous, dual population CD5-knockout CAR-T cell therapy for T-cell Lymphoma featuring the novel Senza5 platform technology. The Phase 1 dose escalation clinical trial is expected to begin soon. Several other products are in earlier preclinical development.
Lay Abstract
For additional information, please visit https://lls.org/therapy-acceleration-program-portfolio
Program
Therapy Acceleration Program
To All Projects