Autologous CD22 CAR T cell Therapy for the Treatment of non-Hodgkin Lymphoma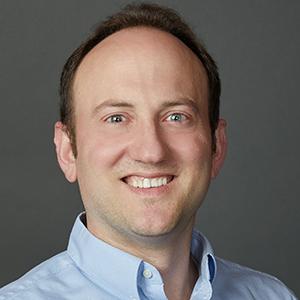 Matthew Frank
MD PhD
Stanford University
Project Term: July 1, 2023 - August 31, 2026
CD19 targeting chimeric antigen receptor (CAR) T cell therapies (CAR19) are effective treatments for patients with non-Hodgkin Lymphoma (NHL), however, the majority of these patients will relapse. We have now evaluated a CD22 targeting CAR T cell therapy (CAR22) in patients who have large B cell lymphoma who have relapsed after CAR19 therapy and found that this therapy is both safe and effective resulting in a high rate of durable complete responses. We will now test this promising CAR22 for the first time in patients with other non-Hodgkin Lymphoma subtypes including mantle cell lymphoma, follicular lymphoma, and other CD22-expressing lymphomas.
Lay Abstract
Chimeric antigen receptor (CAR) T-cell therapy is a therapy for patients with B-cell lymphoma, a cancer of the immune system. These CAR T cell therapies are made by harvesting immune cells called T cells from a patient's blood and genetically modifying them to introduce a CAR protein. This CAR protein then enables T cells to recognize the B cell lymphoma and clear it from a patient's body. Multiple CAR T cell therapies that recognize B cell lymphomas by binding to CD19, a protein on the surface of B-cell lymphomas, are now used for the treatment of multiple B-cell lymphomas including large B cell lymphoma (LBCL), Follicular Lymphoma (FL), and Mantle Cell Lymphoma (MCL). Unfortunately, about 50-60% of patients will relapse or do not respond after treatment with these FDA-approved CAR T cell therapies. The prognosis for these patients, particularly with LBCL, is poor and 50% of these patients died within 6 months after lymphoma progression.
A major reason that patients with B-cell lymphoma progress after CD19-targeting CAR T cell therapy is either from a loss of CD19 on the surface of the lymphoma or a mutation in the CD19 protein, which prevents the CD19-CAR T cell from recognizing the lymphoma. A different protein, CD22, is a surface protein found on nearly all types of B-cell lymphomas. A new CAR T cell therapy, called CAR22, recognizes B cell lymphomas by binding to CD22, and has now been used to treat patients with LBCL who have relapsed after CD19-targeting CAR T cell therapy. So far 28 adult patients with LBCL have been treated and the results have been very encouraging. Patients have been followed for an average of 16 months and during that time 21 (75%) patients have had any response- the lymphoma got smaller- and of these 21 patients, 16 (57% overall) have had a complete response--the lymphoma is no longer seen on imaging tests. Importantly, those patients who have achieved a complete response typically have durable remissions with only 1 of those 16 patients having the B-cell lymphoma come back after CD22 CAR T cell treatment. Additionally, the CAR22 has been well tolerated and has not caused significant side effects. Based on these results, the FDA has granted the CAR22 therapy Breakthrough Therapy Designation for patients who have relapsed with LBCL after CD19 CAR T cell therapy.
The goal of this grant application is to evaluate this exciting CAR22 for the first time in patients with other CD22+ B-cell lymphoma subtypes besides LBCL, including FL and MCL. Aim 1 will evaluate the initial safety, clinical responses, and ability to manufacture this CAR22 in FL, MCL, and other CD22+ NHL in a clinical trial. Aim 2 will determine how the clinical outcomes of treatment with CAR22 are impacted by mutations found in the B-cell lymphoma and by how much CD22 is expressed by the cancer cells. Aim 3 will analyze the properties of the CAR22 product and how those properties impact the safety and clinical response.
Program
Academic Clinical Trials Program (ACT)
To All Projects