LLS PedAL: Precision Medicine for Children with Leukemia
As part of The LLS Children's Initiative, LLS is working with a team of renowned pediatric oncologists to lay the groundwork for a global precision medicine master clinical trial to match children with relapsed acute leukemia to a targeted therapy based on the specific abnormalities driving their cancer.
The goal of the LLS PedAL master clinical trial is to test multiple targeted therapies simultaneously at up to 200 clinical sites worldwide. LLS anticipates treating the first patient in the spring or summer of 2020.
In addition to the clinical trial, LLS PedAL seeks to break down silos that prevent researchers from sharing data about pediatric cancer patients. The PedAL team is working to consolidate pediatric cancer data from multiple institutions into a single data set, establish a common language to define and analyze the data and make that data available to researchers worldwide.
Gwen Nichols, MD, Chief Medical Officer of The Leukemia & Lymphoma Society, heads a team of preeminent leaders in pediatric acute leukemia to conceive, develop and implement LLS PedAL:
Todd Cooper, DO, Nemours Center for Cancer and Blood Disorders, Co-Chair, PedAL Initiative;
Soheil Meshinchi, MD, PhD, Fred Hutchinson Cancer Research Center, Target and Biomarker Lead;
Sarah K. Tasian, Seattle Children's Hospital, Clinical Trial Lead;
Todd Alonzo, PhD, Children's Oncology Group, Group Statistician;
Kimberly Stegmaier, MD, Dana-Farber Cancer Institute, Preclinical Discovery Lead;
Samuel L. Volchenboum, MD, PhD, University of Chicago, Bioinformatics Lead;
Laura Di Laurenzio, PhD, The Leukemia & Lymphoma Society, Project Leader;
Julie Guillot, AML Parent and Partnership Outreach Chair.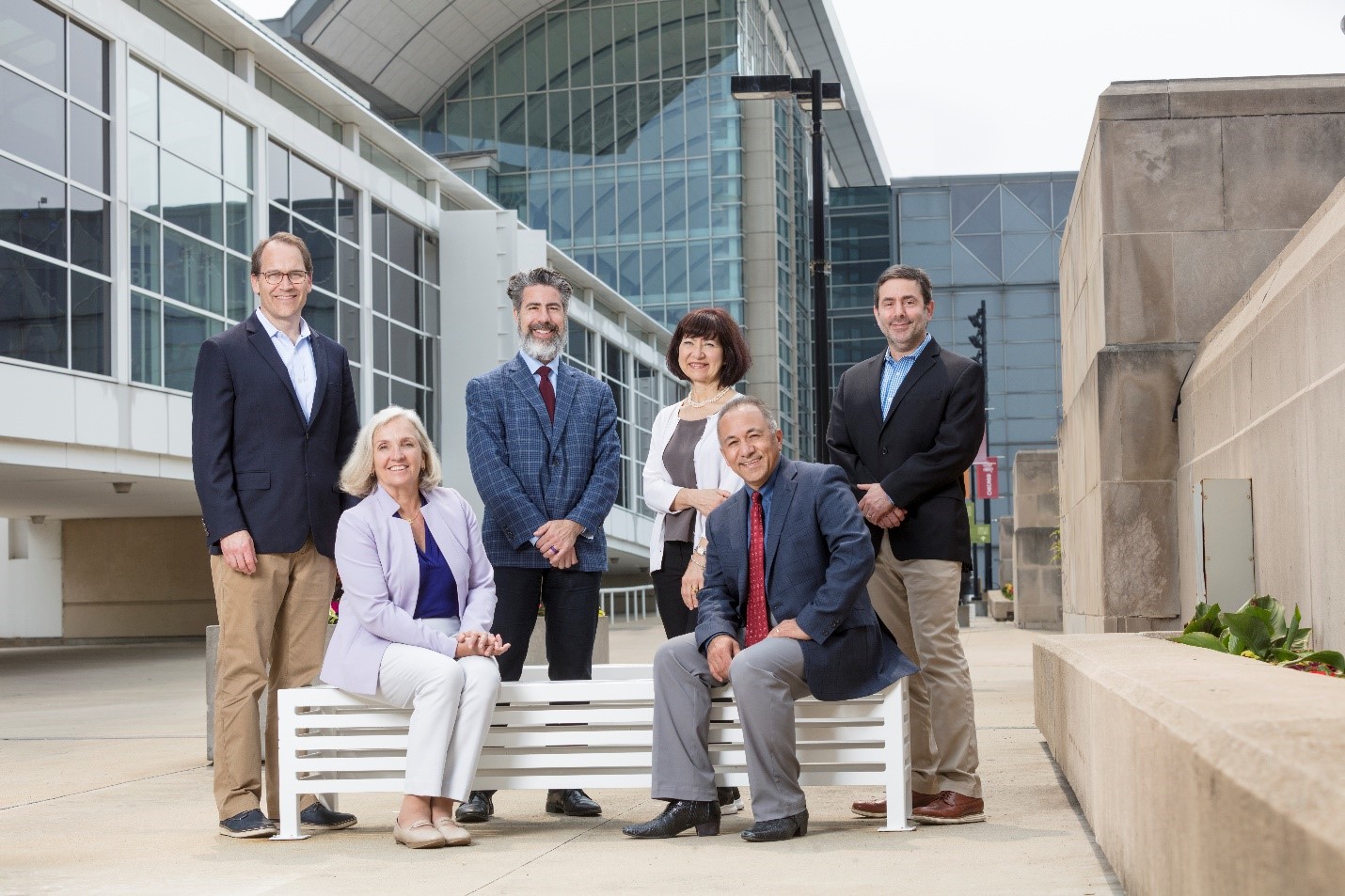 (image from left to right: E. Anders Kolb, MD; Gwen Nichols, MD; Sam Volchenboum, MD, PhD;
Laura Di Laurenzio, PhD; Soheil Meshinchi, MD, PhD; Todd Cooper, DO)