Ryvu Therapeutics Presents Updated Clinical and Preclinical Data on RVU120 at the 2022 European Hematology Association (EHA) Congress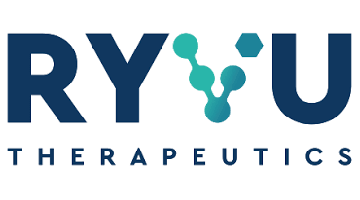 Krakow, Poland – June 10, 2022 – Ryvu Therapeutics (WSE: RVU), a clinical-stage drug discovery and development company focusing on novel small molecule therapies that address emerging targets in oncology, today announced updated data from the ongoing Phase 1b dose-escalation study of RVU120 in patients with acute myeloid leukemia (AML) or high-risk myelodysplastic syndromes (HR-MDS) at the Annual European Hematology Association (EHA) 2022 Hybrid Congress, June 9-17 in Vienna, Austria.
Poster presentation featured at the Congress:
RVU120: orally available CDK8/19 inhibitor
Abstract Title: "CLI120-001 Phase1b Dose Escalation Study of RVU120 in Patients with AML or High-Risk MDS Safety and Efficacy Data Update", Abstract Number: #P501
Preliminary results were presented from the first seven cohorts, demonstrating a favorable safety and a predictable pharmacokinetic (PK) profile for RVU120.
As of the data cutoff date of May 26, 2022, 16 patients with AML or HR-MDS have been dosed (5 ongoing) with a median of three prior lines of therapy.
Clinically meaningful benefit of RVU120 monotherapy has been observed at doses that resulted in less than complete target engagement, with one complete remission (CR) and stable diseases with blast reductions in several ongoing patients who failed multiple prior lines of therapy and presented with a very poor prognosis:
Complete remission in an AML patient with FLT3/DNMT3A/NPM1 mutations
Stable disease with a duration of therapy of more than 18 months in a high-risk MDS patient with DNMT3A mutations; significant reductions in red blood cells (RBC) transfusions at various timepoints
Three additional patients ongoing with stable disease and blast count reductions
Dose escalation is ongoing, with active enrollment in the 100 mg dose cohort (NCT04021368).