Kymera Therapeutics Receives IND Clearance for KT-333, a STAT3 Degrader, for the Treatment of Hematologic and Solid Malignancies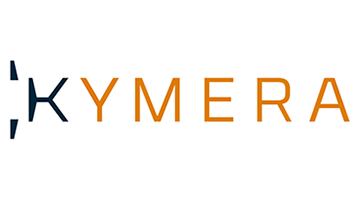 WATERTOWN, Mass., Nov. 10, 2021 (GLOBE NEWSWIRE) -- Kymera Therapeutics, Inc. (NASDAQ: KYMR), a clinical-stage biopharmaceutical company advancing targeted protein degradation to deliver novel small molecule protein degrader medicines, today reported business highlights and financial results for the third quarter ended September 30, 2021. Additionally, the company today announced clearance of its Investigational New Drug (IND) application from the U.S. Food and Drug Administration (FDA) for its first-in-class STAT3 degrader, KT-333, now poised to enter the clinic in patients with liquid and solid tumors before year end.
STAT3 Degrader Program
Kymera is developing selective STAT3 degraders for the treatment of hematological malignancies and solid tumors, as well as autoimmune diseases and fibrosis. STAT3 is a transcription factor activated through a variety of different cytokine and growth factor receptors via Janus kinases (JAKs), as well as through oncogenic fusion proteins and mutations in STAT3 itself. Long considered an "undruggable" target, STAT3 hyperactivation is prominent in numerous liquid and solid tumors, including clinically aggressive lymphomas. Kymera's STAT3 degraders have demonstrated strong and durable anti-tumor effects in mouse xenograft and syngeneic models of liquid and solid tumors.
Recent Updates:
Today, Kymera announced that it received FDA clearance of its IND to evaluate its lead STAT3 degrader candidate, KT-333, in a Phase 1 clinical trial in relapsed/refractory liquid and solid tumors. Kymera expects to commence a Phase 1 clinical trial before year end. KT-333 is the first heterobifunctional degrader against an undrugged transcription factor to enter clinical development.
In November 2021, Kymera announced that multiple abstracts were accepted from its STAT3 degrader program at the upcoming Society for Immunotherapy of Cancer's (SITC) 36th Annual Meeting and 63rd American Society of Hematology (ASH) Annual Meeting. At SITC, Kymera will present new preclinical data demonstrating the therapeutic potential of its STAT3 degraders for the treatment of solid tumors. In an in vivo mouse model of colorectal cancer (CT-26) that is poorly responsive to anti-PD1 monotherapy, a STAT3 degrader was evaluated in combination with anti-PD1 therapy, demonstrating robust anti-tumor synergy and development of immunological memory. At ASH, Kymera will present new preclinical data demonstrating STAT3 degrader KT-333's potential to be administered intermittently to drive tumor regressions, including in in vivo models of peripheral T-cell lymphomas (PTCL), such as anaplastic large cell lymphoma (ALCL).
Expected Milestones:
Initiation of Phase 1 clinical trial of KT-333 in relapsed/refractory liquid and solid tumors (4Q21)
Establish Phase 1 proof-of-mechanism in patients (2022)