Kymera Therapeutics Announces FDA Clearance of Investigational New Drug Application (IND) for IRAKIMiD Degrader, KT-413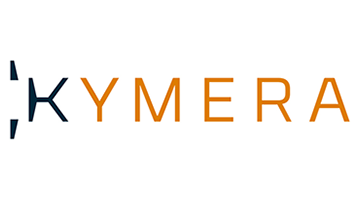 WATERTOWN, Mass., Nov. 30, 2021 (GLOBE NEWSWIRE) -- Kymera Therapeutics, Inc. (NASDAQ: KYMR), a clinical-stage biopharmaceutical company advancing targeted protein degradation to deliver novel small molecule protein degrader medicines, today announced the clearance of its Investigational New Drug (IND) application from the U.S. Food and Drug Administration (FDA) for its IRAKIMiD degrader, KT-413.

IRAKIMiDs are novel heterobifunctional degraders designed to degrade both IRAK4 and IMiD substrates, including Ikaros and Aiolos, with a single small molecule. IRAKIMiDs synergistically target both the MYD88-NFkB and IRF4-Type 1 interferon pathways to enhance and broaden anti-tumor activity in multiple contexts, such as MYD88-mutant diffuse large B-cell lymphoma (DLBCL). KT-413 is being developed initially for the treatment of relapsed/refractory MYD88-mutant DLBCL, with the potential to expand into other MYD88-mutant indications and IL-1R/NFkB-driven malignancies.