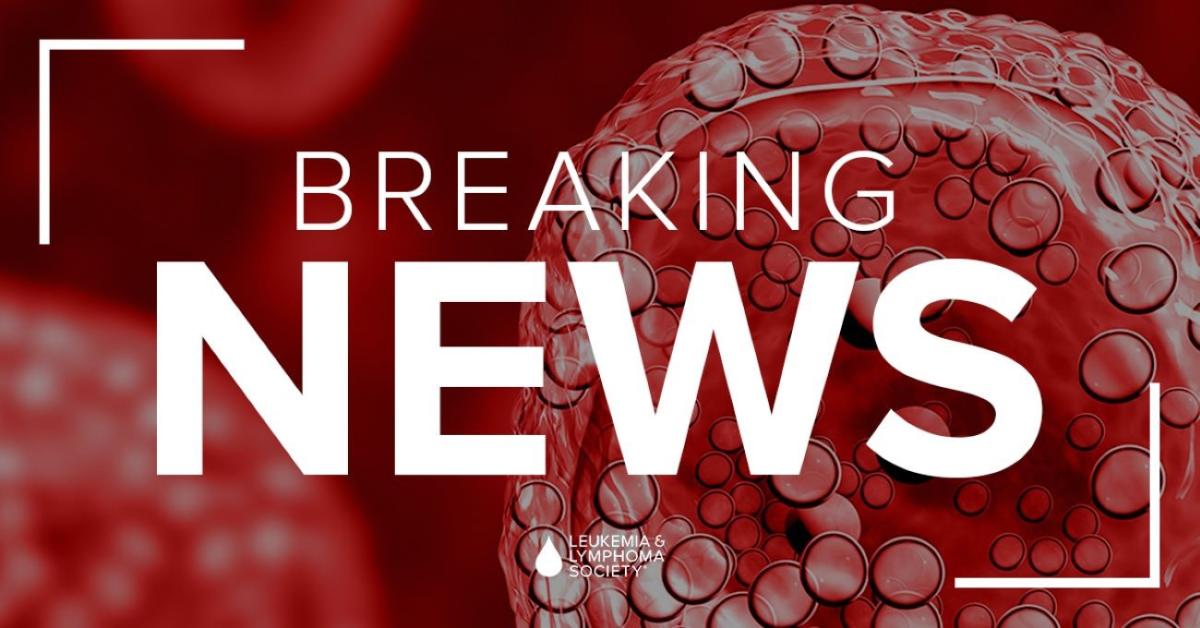 The Food and Drug Administration (FDA) last week approved pemigatinib (Pemazyre®), the first targeted treatment for adults with relapsed or refractory myeloid/lymphoid neoplasms (MLNs) with a mutation in the FGFR1 gene. Patients with this extremely rare, but very aggressive form of blood cancer have limited treatment options and a poor prognosis.

"LLS invests in research to identify and understand genetic mutations that can drive blood and other cancers, laying the foundation for development of treatments like pemigatinib that target them," says Lee Greenberger, Ph.D., chief scientific officer of the Leukemia & Lymphoma Society. LLS funded early research to understand regulation of the FGFR1 gene, which is involved in how cells, including some cancer cells, divide and grow.

The FDA granted pemigatinib priority review, which is reserved for medicines that may offer a major advance in treatment where none currently exists. Pemigatinib was previously approved to treat certain forms of bile duct cancer that also include an FGFR1 mutation.

Pemigatinib approval was based on results from the phase 2 FIGHT-203 study in 28 patients. Nearly four in five patients (22/28, 79%) had a complete cytogenetic response to treatment, which means no cancer cells were found in bone marrow samples. Complete response rates, which measure cancer cells in blood samples, were also high. 

Pemigatinib treatment is designed to continue until the disease begins to progress again, until it causes unacceptable side effects or until patients are able to receive a stem-cell transplant. Serious adverse reactions are common with pemigatinib treatment, occurring in 53% of patients in the clinical trial and causing 12% to discontinue treatment.

About The Leukemia & Lymphoma Society 

The Leukemia & Lymphoma Society® (LLS) is a global leader in the fight against cancer. The LLS mission: Cure leukemia, lymphoma, Hodgkin's disease, and myeloma, and improve the quality of life of patients and their families. LLS funds lifesaving blood cancer research around the world, provides free information and support services, and is the voice for all blood cancer patients seeking access to quality, affordable, coordinated care.