Thank you to our Board of Trustees for their leadership and commitment to furthering the LLS mission.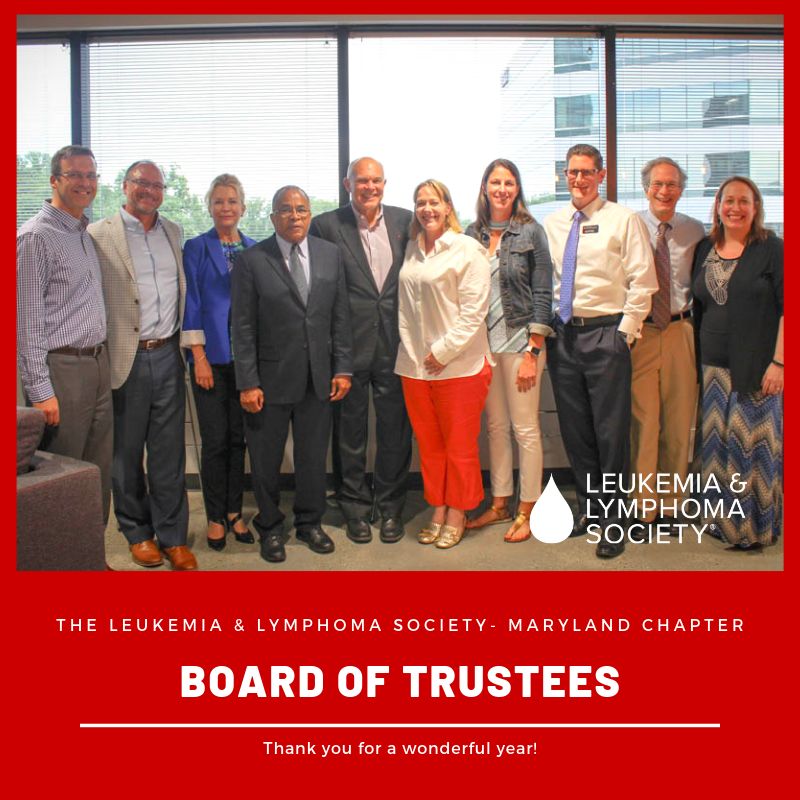 Chair
Ed Levendusky
Caruso Homes​

Vice Chair
Lara Hjortsberg
Assistant Attorney General
Treasurer
Larry Holmes
The Mirvis Holmes Wealth Management Group of Wells Fargo Advisors

Board Development Chair
Sasha Shultz
Aramark


Bob Smith
X3M Systems

Patrick Shannon
Booz Allen Hamilton

Malcolm Joseph, M.D.
Carefirst Blue Cross Blue Shiled

Ken Miller, M.D.
University of Maryland Greenebaum Cancer Center

Andrea Zalom Sutter
Philanthropist/Retired

Samantha Manekin
University of Maryland St. Joseph Medical Center

Kevin Kieran
Exelon
Ronny Nadiv
Howard County Chamber of Commerce

Todd Mason
Sipcam Argo USA, Inc.