The Leukemia & Lymphoma Society is committed to reaching out in meaningful ways to those affected by a diagnosis of leukemia, Hodgkin and non-Hodgkin lymphoma, and myeloma. Many programs have been developed to meet the needs of patients, families and oncology professionals.
Family Support Groups
The chapter sponsors long-term general Family Support Groups in Des Moines and Iowa City as well as a monthly Telephone Group. The Family Support Group Program is based on the idea that open communication is critical for coping with all the feelings that arise during illness. Two qualified healthcare professionals facilitate each group. Patients, family members and friends affected by blood cancers are welcome to attend. All support groups are free.
For a complete list of support groups, please click here.


First Connection is a peer-to-peer support program for patients and family members in all stages of treatment and survival. Trained survivor/volunteers make calls to patients and family members with similar diagnoses to provide hope and share coping strategies.


​Join a community of people who understand what you're going through.
The Leukemia & Lymphoma Society's (LLS) Community is an online community of people living with or supporting someone with blood cancer. LLS Community is a place for you to get connected and share your voice to drive change.
How can LLS Community help?
GET SUPPORT - Connect with others who have been through it. LLS Community is a place to talk with other people affected by blood cancers.
GET INFORMED - Get access to valuable information, education, and resources available to support you. The information on LLS community is accurate, up-to-date, and from a trusted source.
MAKE AN IMPACT - Too often, traditional research has excluded your voice, the voice that matters most. LLS Community relies on your experiences and insights to drive program development and research studies that address the needs and real-world challenges of patients living with blood cancer.
LLS Community is about participation. Our job is to translate the community's voice into powerful, real-world research. By being a part of LLS Community, you contribute to:
a vibrant sharing of information
the discovery of trends and insights about blood cancer and the cancer experience
research that will help improve care and help find cures
LLS Community was created in memory of Michael Garil, generously supported by his parents, Bernard, National Board member, and his wife, Ethel.
Please visit https://communityview.lls.org to learn more or join.


Information and Referral
Our Information Specialists are master's level oncology social workers, nurses and health educators. They can answer general questions about diagnosis and treatment options, offer guidance, resources and support and assist with clinical-trial searches. Language services are available.
Call the Information Specialists at 800-955-4572 from 9 am - 9 pm (EST) Monday - Friday.
Email: infocenter@lls.org
Live Chat: www.lls.org/informationspecialists
Patient Referral Form
Spanish Patient Referral form

The Leukemia & Lymphoma Society's Office of Public Policy works to promote increased federal funding of biomedical research and to influence healthcare reform issues.


The Trish Greene Back to School Program
This program facilitates communication between parents, patients, teachers and healthcare professionals to help young patients make a smooth transition from hospital to school. Materials, videos and publications are available free of charge.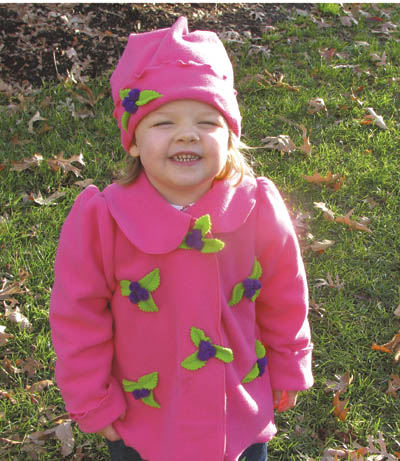 An Honored Hero is someone who provides inspiration and support for the fundraising programs of The Leukemia & Lymphoma Society. This can be anyone who is being treated for, or is a survivor of, leukemia, lymphoma, Hodgkin's disease or myeloma.
As an Honored Hero, you will be asked to share your story with the people who are currently raising funds to support LLS's mission. These people will be conducting their fundraising efforts in your honor. You can provide them with the inspiration they need to be successful in their endeavors.
Honored Heroes can be as active and involved with the programs as they wish. You may be invited to attend a school assembly, a team training event, or the Light the Night Walk to share your story and to meet the people who are fundraising in your honor. Heroes may also write letters, send emails or call the people who are fundraising for LLS to provide encouragement and share appreciation.
As an Honored Hero, you will gain a community of new friends who are helping to fund a cure for blood cancers.