Birthdays are a time for celebration as we become one year older, wiser, and more mature. For cancer survivors, we carry with us another date that symbolizes even more. This is our second birthday. Similar to an actual birthday, this day often carries feelings of even more nostalgia and remembrance. However, it can also grip us with feelings of dread, anxiety, and even post-traumatic stress disorder (PTSD). No matter how far along we are in our journey through survivorship, our second birthday pulls at us to stop and compassionately remember all that we've been through.
Marking the milestones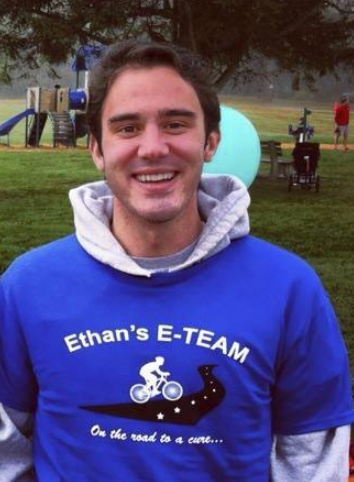 As a four-year multiple myeloma survivor at just 26 years old, I have accumulated many of these second birthdays. The day I was diagnosed, the day chemotherapy began, or the day I received a stem cell transplant. For a while, I thought that June 23, 2014 was my second birthday due to the fact that my immune system was literally starting over as I laid in figurative and literal isolation for three weeks. Since then, all the shots that I got as a baby and young child, were administered to me once again over the duration of a few years. June 23, 2014 is the day that marks my survival and remission. There is one more day that marks the moment I feel like I got a chance for a re-do.
After several years of debilitating hip pain caused by a fist-sized plasmacytoma that created a hole in my hip, I decided that the only way for a fresh start on my young adult life was to receive a hip replacement. I had that done a year and a half ago. On July 13, 2016, I woke up from surgery and almost instantly began to tear up. The pain that had caused so many setbacks and hardships was gone. In its place was an impressive battle scar that signified how much I had endured.
New hope for the future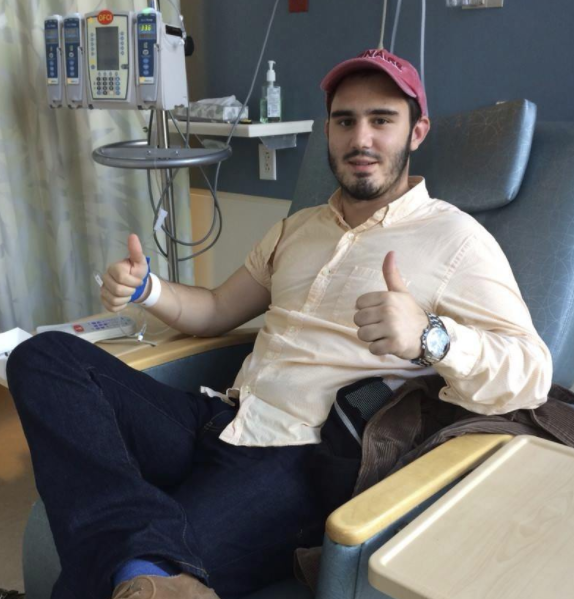 As I laid in bed-rest over the next month, the sparkle of hope and optimism returned. I remember the very moment that this happened. Until this second birthday, all I really focused on were the negative aspects of my diagnosis. Anxiety, depression, hair loss, substantial weight gain, breakups, inability to hold down jobs, PTSD – you name it. But I felt that this new hip was the greatest gift I could ever receive. It represented more than just a new prosthesis, it represented hope.
I began to write down goals, and envision the type of life I wanted for myself and future self. The goals that I wrote down are all coming to fruition because I made a choice. While my life hadn't turned out the way I planned, I had the opportunity to create a new story. A story that has led me to my girlfriend, begin a profession in medical device sales, and to become connected with an incredible organization like The Leukemia & Lymphoma Society (LLS). Don't get me wrong, it took time and patience. But because of all the pain and suffering I had already gone through, I knew the worst was over.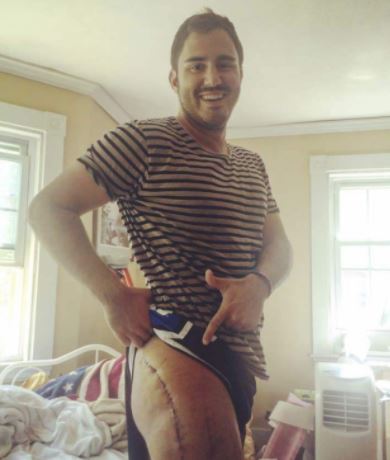 Choosing to celebrate
You have that choice too. While it is inevitable that your most significant days as a patient typically are accompanied with loneliness and fear – fear of what you went through and what you may still be going through – the second birthday should be your greatest weapon. Anything you could ever wish for has already begun to formulate on that specific date and is within your reach.
How is this done? One thing I slowly started doing more of was not comparing myself to others around me, or to myself before cancer. In doing so, you will gain momentum and embrace the fact your second birthday is something only YOU have. I understand how difficult it can be when that day of impact happens, to feel the saddening emotions of cancer's impact, but instead what about what it did for you? How is it going to shape your life from this moment on? Being diagnosed with a rare form of blood cancer has made me appreciate the fact that I am alive and growing in ways I could never imagine. Sometimes I want to reach out and give my younger cancer self a hug and say: "It's going to be okay. As dark and auspicious as this is looking right now, you have a chance for a new beginning. And not everyone can say that."
Hear more about Ethan's story over at The Bloodline with LLS, a podcast for patients and caregivers.