A phase 3 randomized study of pelabrasib (CPI-0610), a BET inhibitor, and ruxolitinib in JAK inhibitor treatment naive MF patients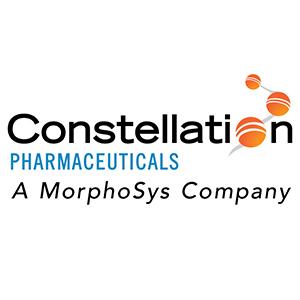 TAP Partner
Project Term: July 31, 2012 - TBD
In July 2012, LLS began its partnership with Constellation to support three first-in-human Phase 1 clinical trials for blood cancer patients and is currently supporting "A Phase 3, Randomized, Double-blind, Active-Control Study of CPI-0610 and Ruxolitinib vs. Placebo and Ruxolitinib in JAKi Treatment Naive MF Patients."
Constellation Pharmaceuticals was a clinical-stage biopharmaceutical company developing novel therapeutics that selectively modulate gene expression to address serious unmet medical needs in patients with cancer. MorphoSys acquired Constellation in July 2021 and continues to enroll patients with myeloproliferative neoplasms in multiple clinical studies.
Pelabresib (CPI-0610) is a small molecule inhibitor of bromodomain and extra-terminal (BET) proteins. Pelabresib in combination with ruxolitinib is in a Phase 3 clinical trial (NCT04603495) for myelofibrosis patients that have not been previously treated with Janus kinase inhibitors.
Lay Abstract
For additional information, please visit https://lls.org/therapy-acceleration-program-portfolio
Program
Therapy Acceleration Program
To All Projects