A phase 1 expansion study of IO-202, an antibody targeting LILRB4, in combination with azacitidine/venetoclax in patients with monocytic differentiation AML and CMML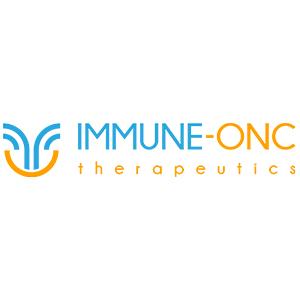 TAP Partner
Project Term: March 5, 2021 - TBD
In March 2021, LLS made an equity investment in Immune-Onc Therapeutics to support the "Phase 1 Clinical Development of IO-202, An Antibody Targeting LILRB4, for the Treatment of AML with Monocytic Differentiation and CMML."
Immune-Onc is a private, clinical-stage cancer immunotherapy company dedicated to the discovery and development of novel myeloid checkpoint inhibitors for cancer patients. The company aims to translate unique scientific insights in myeloid cell biology and immune inhibitory receptors to discover and develop first-in-class biotherapeutics that reverse immune suppression in the tumor microenvironment. Immune-Onc has a differentiated pipeline with a current focus on targeting the Leukocyte Immunoglobulin-Like Receptor subfamily B (LILRB) of myeloid checkpoints. The company's work builds on early research by Chengcheng (Alec) Zhang, Ph.D. at the University of Texas Southwestern Medical Center that was also funded by LLS grants.
IO-202 is a first-in-class antibody targeting the LILRB4 and has entered a phase 1 cohort expansion clinical trial (NCT0437243) for the treatment of AML (IO-202 in combination with azacitidine and venetoclax) and CMML (IO-202 in combination with azacitidine). 
Lay Abstract
For additional information, please visit https://lls.org/therapy-acceleration-program-portfolio
Program
Therapy Acceleration Program
To All Projects