An Important Message
From Dr. Louis J. DeGennaro, Ph.D., President and CEO

Blood Cancer Patients Need Us More Than Ever
Since we first learned of the rapid global spread of the COVID-19 virus we have been mobilizing to respond on many fronts.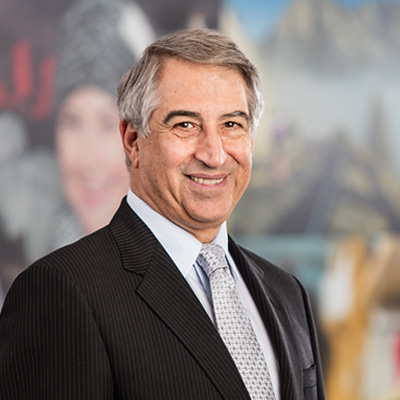 In addition to the safety and well-being of our staff and volunteers across the country, our first thoughts are always with the patients, families and caregivers we serve. And our commitment is unwavering.
Having cancer is tough, having cancer now is even tougher.
Recognizing that many patients and families are struggling with financial need more than ever during this crisis, we marshalled our staff and dedicated partners to launch The LLS COVID-19 Patient Financial Aid Program, providing $4.5 million of immediate assistance. The program provides $250 to eligible blood cancer patients to help with non-medical expenses, such as food, housing, utilities and transportation, regardless of income or employment status.
This new program is one of many services provided by LLS for patients, including the LLS Co-Pay Assistance Program, Patient Aid, Susan Lang Pay-It-Forward Patient Travel Assistance Program and our Urgent Need Program. In addition, LLS offers free clinical trial navigation guidance through LLS's Clinical Trial Support Center and free personalized 1:1 nutritional consultation support.
Our Information Specialists – master's level oncology professionals who provide free, personalized assistance to patients, families and healthcare providers – are available to speak one-on-one with patients and caregivers. Please contact them at (800) 955-4572 Monday to Friday, 9 a.m. to 9 p.m. ET or visit www.lls.org/support/information-specialists.
Patients also can connect with somebody who has "been through it" through our Patti Robinson Kaufmann First Connection Program.
We have created a dedicated COVID-19 Resource page to provide guidance and support to help address the concerns of blood cancer patients we serve.
While our in-person educational programs are on hold and our offices are closed for now, LLS remains open for business, our patients and their families.
Patients need us now more than ever.
Stay well.
Louis J. DeGennaro, Ph.D.
President and CEO
The Leukemia & Lymphoma Society