What it is.
The innovative SCOR program funds teams of researchers from one or several institutions to engage in collaborative efforts to develop a focused research program, foster new interactions and cooperation, and enhance interdisciplinary research among the participants in order to discover new approaches to treating patients with blood cancers.
---
What it does.
The SCOR program brings together distinguished investigators with a deep understanding of the complexity of blood cancers and their treatments. The teams are uniquely positioned to undertake groundbreaking research. The work seeks to to develop innovative approaches for the treatment, diagnosis or prevention of hematological malignancies.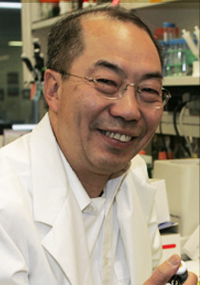 Tak Mak, Ph.D.,
University Health Network
"AML and T-cell lymphoma remain very difficult diseases to treat. This funding has catalyzed the formation of an international team focused on improving outcomes for patients with these conditions. We have identified a set of mutations that these diseases have in common, and that may confer specific vulnerabilities. This funding will allow experimental biologists to work closely with leading clinician scientists in order to develop approaches that will target these vulnerabilities. Members of our team have generated mouse models bearing the mutations of interest that will allow us to bridge between experimental investigation using mice to rapidly testing ideas and discoveries in samples derived from AML and T-cell lymphoma patients. Our hope is that this work will lead to greater personalization of therapy, and better outcomes."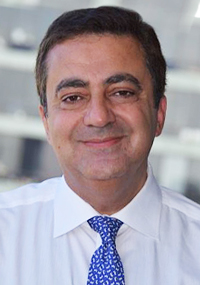 Anas Younes, M.D.
Memorial Sloan Kettering Cancer Center
"For almost two decades, the standard therapy and cure rate of patients with diffuse large B cell lymphoma and follicular lymphoma has not significantly changed. With the help of the LLS SCOR grant, we have assembled a world-class science team to take advantage of the recent developments in immune therapy to apply them into innovative treatment strategies for patients with lymphoma. Our goal is to change the standard of care and to improve treatment outcome."
Ari Melnick, M.D., Sandra and Edward Meyer Cancer Center at Weill Cornell Medicine
Targeting unmet clinical needs for B-cell lymphomas.
Tak Mak, Ph.D., University Health Network
Therapeutic implications of altered epigenetics and DNA damage responses in hematologic disorders.
Anas Younes, M.D., Memorial Sloan Kettering Cancer Center
Novel immune therapy of lymphoma.
FY16 Grant Recipients
David Weinstock, M.D., Dana Farber Cancer Institute
Translational Discovery in Peripheral T-Cell Lymphomas.
---
LLS awarded a $5 million Specialized Center of Research (SCOR) grant, its most ambitious funding program, to support a five-year multi-institution, multi-disciplinary project led by David Weinstock, M.D., of Dana-Farber Cancer Institute, Harvard Medical School. He will collaborate with colleagues from Memorial Sloan Kettering Cancer Center, Weill Cornell Medical Center and Brigham and Women's Hospital.