Travera
Partnership since June 2018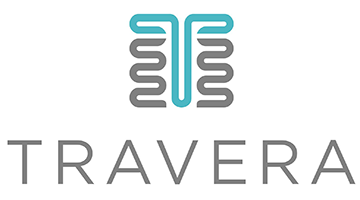 In June 2018, LLS made an equity investment in Travera to support "Mass Accumulation Rate (MAR) as a Predictive Biomarker in Multiple Myeloma."
Travera was founded in 2017 to commercialize a breakthrough measurement technology and biomarker developed in the Manalis Laboratory in the Koch Institute for Integrative Cancer Research at the Massachusetts Institute of Technology (MIT). The company's initial test is based on this technology; a new measurement tool called the Suspended Microchannel Resonator (SMR) that makes exquisitely precise measurements of the effects of cancer drugs on cancer cells. In the future, biomarker tool may enable oncologists to quickly determine which drugs to prescribe based on the actual responses of their patients' tumor cells to candidate drugs, regardless of the mechanism of action.
Travera is studying the use of its biomarker tool in patients with relapsed and/or refractory multiple myeloma (RRMM) and are working with prominent academic institutions to enroll study participants. This study collects bone marrow aspirate samples from patients prior to the start of a new treatment regimen for the purposes of prospectively measuring single-cell weight response as a biomarker of patient response to that regimen (NCT03777410).
The primary study objective is to explore whether the biomarker test can predict response in RRMM patients. Data will be collected to estimate the biomarker's predictive properties and to support improvement of the biomarker test through additional research and discovery based on the data collected during the study.
For more information about Travera, visit travera.com.
Recent News
October 26, 2021 - announced it has received certification from the U.S. Department of Health and Human Services' Centers for Medicare and Medicaid Services (CMS) under the Clinical Laboratory Improvement Amendments (CLIA) of 1988 for its cancer biomarker testing laboratory in Medford, Massachusetts.

July 15, 2021 - announced that it has recently closed a $5.5 million Series A Extension. The company plans to utilize the funds to continue its ongoing clinical studies to validate the predictive accuracy of its novel biophysical biomarker for matching cancer patients to effective cancer drugs, to launch new clinical studies in other cancer types, including breast cancer and lung cancer, and to achieve CLIA certification for its laboratory testing service.