Sutro Biopharma
Partnership since August 2018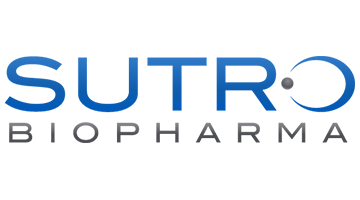 In August 2018, LLS partnered with Sutro Biopharma to support "A Phase 1 Open-Label, Safety, Pharmacokinetic and Preliminary Efficacy Study of STRO-001, an Anti-CD74 Antibody Drug Conjugate, in Patients With Advanced B-Cell Malignancies."
Sutro Biopharma is a clinical-stage drug discovery, development and manufacturing company. Using precise protein engineering and rational design, Sutro is advancing next-generation oncology therapeutics. Sutro's proprietary and integrated cell-free protein synthesis platform XpressCF® and site-specific conjugation platform XpressCF+™ led to the discovery of STRO-001 and STRO-002, Sutro's first two internally-developed ADCs. STRO-001 is a CD74-targeting ADC currently being investigated in a Phase 1 clinical trial of patients with advanced B-cell malignancies, including multiple myeloma and non-Hodgkin lymphoma. 
CD74 is a protein highly expressed in B-cell malignancies such as myeloma and lymphoma as well as a wide spectrum of solid cancers. ADCs are emerging as a promising class of cancer therapeutics that combine the specificity of monoclonal antibodies with the anti-tumor activity of cytotoxic agents. ADC targets do not have to be drivers of tumor growth to be meaningful because they serve as an entry point for the cytotoxic agent. After an ADC is bound to its tumor-specific molecular target, the cytotoxin is internalized and activated. This allows the selective cellular tumor delivery of a high concentration of the cytotoxin that would normally cause severe dose-limiting toxicities if administered systemically. STRO-001 is a new generation of ADC with more efficient homogeneous ADC design, which has the potential to minimize unwanted toxicity and improve clinical impact over prior technologies.
Sutro is conducting a Phase 1 study to evaluate STRO-001 for multiple myeloma, diffuse large B-cell lymphoma, mantle cell lymphoma and indolent lymphomas, such as follicular lymphoma. The clinical trial is currently open and enrolling patients (NCT03424603). STRO-001 was granted Orphan Drug Designation by the FDA for multiple myeloma in October 2018.
For more information about Sutro, visit www.sutrobio.com
Recent News
December 13, 2021 - announced that its research collaborators at the Fred Hutchinson Cancer Research Center presented nonclinical data of STRO-002 and STRO-001 in two oral presentations at the 63rd American Society of Hematology Annual Meeting (ASH 2021) in Atlanta, Georgia.
Oct 12, 2021 - jointly announced an option agreement for BioNova to develop and commercialize STRO-001, a CD74-targeting Antibody-Drug Conjugate (ADC), for patients with hematologic cancers, in Greater China.
Dec. 7, 2020 - announced a poster presentation at the virtual 62nd American Society of Hematology (ASH) Annual Meeting for the ongoing Phase 1 dose-escalation clinical trial for its CD74-targeted antibody drug conjugate (ADC) STRO-001 for patients with late-line Non-Hodgkin Lymphoma (NHL).