Kymera Therapeutics
Partnership since March 2020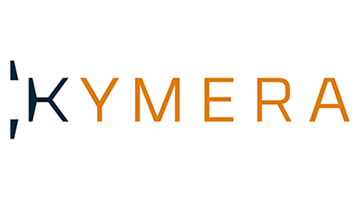 In March 2020, LLS made an equity investment in Kymera Therapeutics to "Support Key Studies with IRAK4 and STAT3 Protein Degraders for Future Development in Hematological Patients."
Kymera received this strategic investment from LLS TAP to advance work in an emerging approach to cancer therapy, called "targeted protein degradation." Whereas most targeted therapies inhibit or inactivate the proteins or genes that drive the cancer, targeted protein degradation harnesses the body's natural system of ridding itself of unwanted, "old" or "broken" components of cells.
Kymera Therapeutics is a clinical-stage biopharmaceutical company founded with the mission to discover, develop, and commercialize transformative therapies while leading the evolution of targeted protein degradation, a transformative new approach to address previously intractable disease targets. Kymera's initial programs are IRAK4, IRAKIMiD, and STAT3, each of which addresses high impact targets within the IL-1R/TLR or JAK/STAT pathways, providing the opportunity to treat a broad range of immune-inflammatory diseases, hematologic malignancies, and solid tumors.
Kymera recently presented its first preclinical data on this approach, showing robust antitumor activity in lymphomas with the MYD88-mutation, which constitute approximately one-quarter of all diffuse large B-cell lymphoma (DLBCL). These new findings complement previous data showing that Kymera's degraders of STAT3, an important protein in blood cancers and solid tumors, are capable of driving tumor regression in animal models of STAT3-dependent blood-based cancers.
Kymera is rapidly advancing both programs toward the clinic, with plans to initiate Phase 1 studies in the second half of 2021.
For more information about Kymera, visit www.kymeratx.com.
Recent News
July 06, 2021 - announced the closing of its upsized underwritten public offering at a public offering price of $47.00 per share. The gross proceeds from the offering, before deducting underwriting discounts and commissions and other offering expenses, were approximately $257.0 million.
March 02, 2021 - announced initiation of dosing in the single ascending dose (SAD) portion of the Phase 1 clinical trial evaluating KT-474 in adult healthy volunteers and patients with atopic dermatitis or hidradenitis suppurativa. KT-474 is a potential first-in-class, highly active and selective, orally bioavailable IRAK4 degrader being developed for the treatment of toll-like receptor (TLR)/interleukin-1 receptor (IL-1R)-driven immune-inflammatory diseases, such as atopic dermatitis, hidradenitis suppurativa, rheumatoid arthritis and potentially other indications.
Dec. 07, 2020 - announced the company presented preclinical data that further support development of its highly selective and potent IRAKIMiD and STAT3 protein degraders scheduled to enter the clinic in 2021. Data were presented at the virtual 62nd American Society of Hematology (ASH) Annual Meeting, Dec. 5-8, 2020 in three separate poster presentations.