BioTheryX
Partnership since November 2010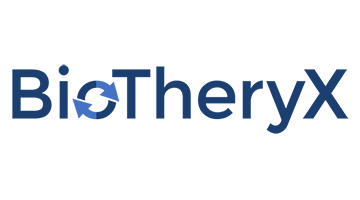 In November 2010, LLS made an equity investment in BioTheryX originally to support the development of a promising LLS-funded project with Toronto-based University Health Network and is currently supporting "A First-In-Human, Open-Label, Escalating Multiple-Dose Study to Evaluate the Safety, Toxicity, and Pharmacokinetics of BTX-A51 Capsules in Patients With Relapsed or Refractory Acute Myeloid Leukemia or High-Risk Myelodysplastic Syndrome."
BioTheryX is a clinical-stage biopharmaceutical company focused on restoring protein homeostasis, including protein degradation and modulation, and multi-kinase inhibition to develop treatments intended to extend and improve the quality-of-life of patients with cancer and other diseases. The company's principal technology platform centers on targeted protein degradation, PHM® 'molecular glues', that enable the design of small molecules to regulate protein equilibrium. 
BTX-A51 appears to block a specific leukemic stem cell target (CK1-alpha) as well as super enhancer targets (CDK7/CDK9) preventing transcription of key oncogenic genes. BTX-A51 has demonstrated preclinical animal efficacy implying the eradication of AML stem cells and the potential for use in multiple malignancies.
A clinical study of BTX-A51 in patients with relapsed or refractory AML or high-risk MDS (NCT04243785) is currently enrolling.
In addition to its multi-kinase inhibition program, BioTheryX's other technology platform is in the field of targeted protein degradation. This technology utilizes the body's own protein disposal system to selectively degrade and remove disease-causing proteins. It has potential applicability to a very broad range of disease targets, including a wide range of targets that have to date been considered "undruggable."
For more information about BioTheryX, visit www.biotheryx.com.
Recent News
November 2, 2021 - announced that the U.S. FDA cleared the company to proceed with a Phase 1 clinical trial of BTX-1188 in hematologic and solid malignancies. BTX-1188 is a novel oral small molecule cereblon binder that has immunomodulatory properties and promotes the degradation of GSPT1, a translation termination factor, as well as IKZF1/3, zinc finger transcription factors. Enrollment for the phase 1 clinical trial is expected to commence by end of 2021.
May 20, 2021 - announced a $92 million Series E financing led by Farallon Capital Management, with participation from additional new investors and existing investors. The proceeds from the financing will be used to advance multiple molecular glues, PHM-based PROTACs and monovalent degraders, and continue plans to advance the clinical development of its lead multi-kinase inhibitor, BTX-A51, for the treatment of acute myeloid leukemia, myelodysplastic syndromes and solid tumors.
December 7, 2020 - presented a Trial in Progress poster presentation at ASH: A Phase I Trial of BTX-A51 in Patients with AML or High-Risk MDS. The company previously announced the initiation of patient dosing in its first clinical program back in January 2020.