Our Commitment
Last year alone, LLS funded $34.5 million in research dedicated to myeloma. LLS has distributed nearly $164 million in co-pay assistance to myeloma patients since 2007.
"While great progress has been made in multiple myeloma research, there is still much work to be done. LLS is supporting a large portfolio of research seeking to better understand multiple myeloma, help approved therapies work better and support novel approaches to treatment."
Louis J. DeGennaro, Ph.D., LLS President and CEO
Hear from LLS-funded Researcher
Jonathan Licht, M.D., Director of the UF Health Cancer Center
"On behalf of patients, LLS is investing in a broad spectrum of research and encouraging and sustaining research careers," said Jonathan Licht, M.D., director of the UF Health Cancer Center.
"LLS understands that the advances in therapies that have occurred in leukemia, multiple myeloma and other blood cancers — including new, strategically targeted drugs that attack the molecular abnormalities of these diseases — arise only with a long-term investment in fundamental research into the genetic changes that cause blood cancers. Through our LLS Specialized Center of Research grant, my colleagues and I have discovered a new mechanism behind the development of multiple myeloma, determined new ways of classifying leukemia and stimulated new clinical trials in lymphoma."
ADVANCING THE MOST PROMISING MYELOMA RESEARCH
We are accelerating the most cutting edge research in myeloma to improve outcomes and care for patients.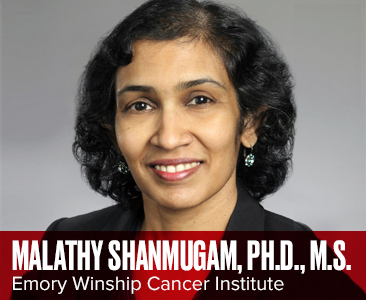 Dr. Shanmugam is researching an innovative targeted therapy called venetoclax, which is showing promise in multiple myeloma and has already proven to be a game changer for some patients with chronic lymphocytic leukemia and acute myeloid leukemia.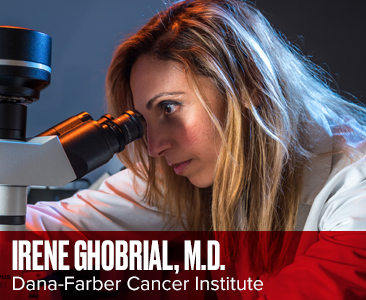 Dr. Ghobrial is focused on transforming the treatment of myeloma through the early detection of precursor blood conditions. Her visionary research aims to uncover treatment strategies that can prevent these conditions from progressing to more serious cancers.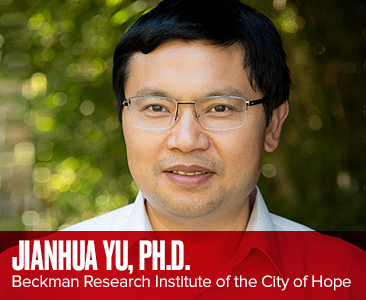 Dr. Yu is developing a novel immunotherapy called chimeric antigen receptor (CAR) T-cell immunotherapy for myeloma. This revolutionary therapy supercharges a patient's own immune cells to find and attack cancer.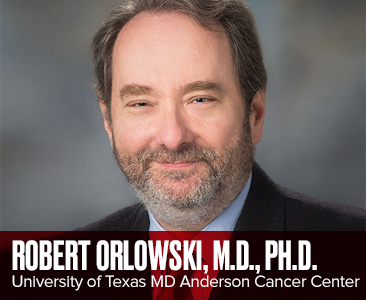 Dr. Orlowski is leading a world-class team of researchers to develop new immunotherapeutic and targeted approaches for the treatment of patients with high-risk subtypes of myeloma.
"What makes The Leukemia & Lymphoma Society so unique is that they really think about the impact of research on patient care. We work closely with LLS to develop and expand our ideas and LLS helps bring our work from the lab to the clinic. This makes a difference for patients every day. With support from LLS, I was able to open a clinic for patients with precursor conditions of myeloma."