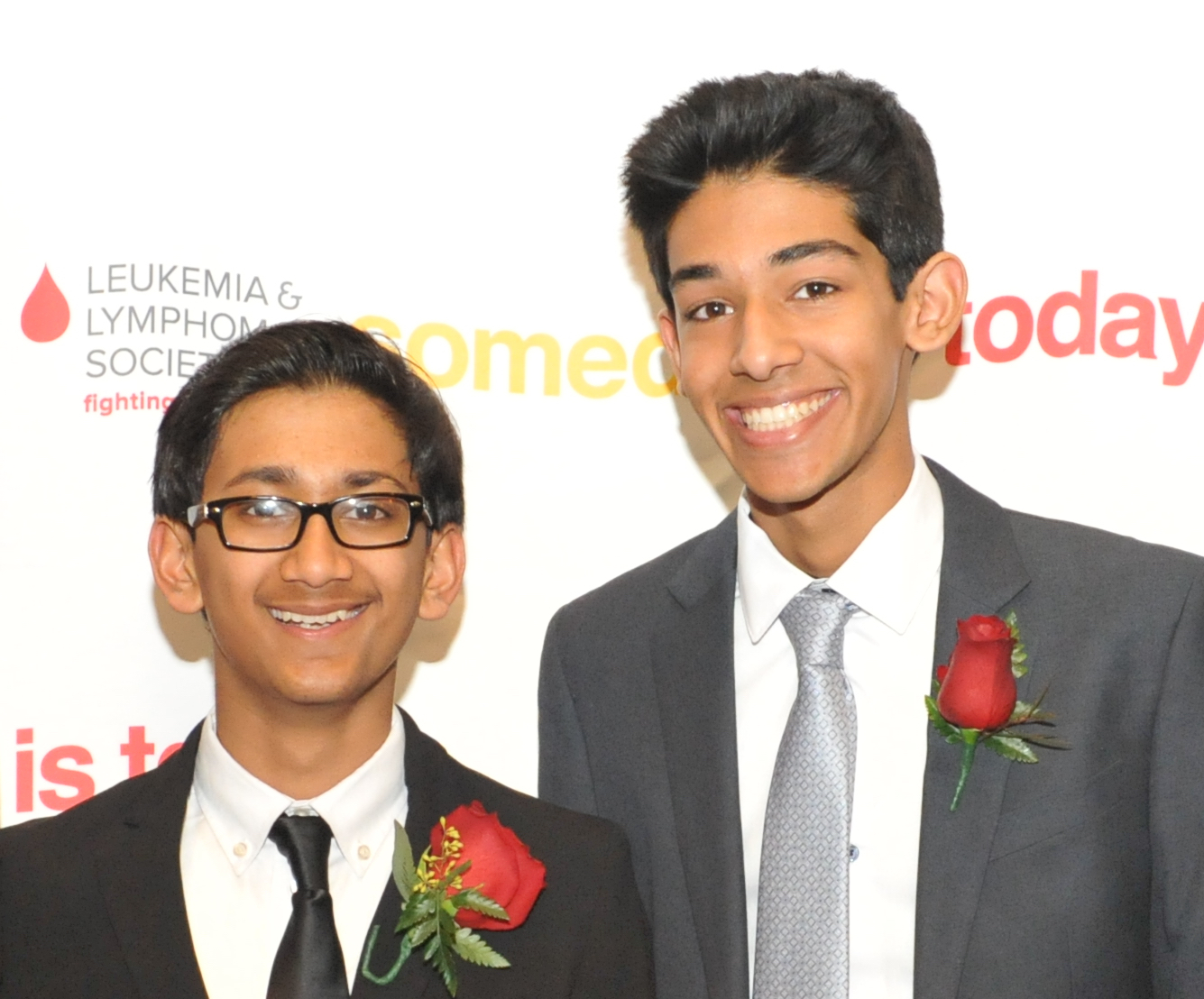 (Rye Brook, NY, June 7, 2018) – For the second year in a row, high school students across the country are redefining what it means to be philanthropic in today's youth culture. Through The Leukemia & Lymphoma Society's (LLS) newest innovation in fundraising, Students of the Year, more than 600 motivated high school students raised significant funds for LLS's cutting-edge cancer research and patient services.
According to LLS's chief product officer, Andrew Coccari, "It's amazing to watch these young men and women work so hard to fundraise and help us cure cancer. Students of the Year resonates with Generation Z, who want to leave their mark on their school, their community and the world. As the world's largest non-profit dedicated to fighting blood cancers, LLS has a legacy of innovating in the fundraising category, starting with Team In Training, the first sports endurance program for charity and, today, with the fifth largest charity walk, Light The Night. Our newest addition, Students of the Year, brings together students from diverse backgrounds and experiences who are compassionate and driven to reach their own personal fundraising best."
2018 Students of the Year
Cousins Samir Shah, 16, of The Calverton School in Huntingtown, MD, and Saar Shah, 15, of Great Mills High School in Lexington Park, MD, raised the most funds across the entire US and earned the winning title, "National Students of the Year," with a record-breaking raise for cancer cures. These fundraising superstars orchestrated a dynamic campaign that included an innovative kite festival, Fly4aCure, in their close-knit Southern Maryland community. "Flying a kite is a symbol of having high aspirations and elevated vision," said Saar Shah. "We believe in our hopes and aspirations to find a cure for all blood cancers."
The Shah family has been struck with blood cancers twice in the past few years. Their cousin, Ami, battled a deadly blood cancer, acute myeloid leukemia and she is now seven years cancer free. More recently, Samir's dad, Amish, was diagnosed with primary mediastinal b-cell lymphoma. He underwent chemotherapy and celebrates his incredible recovery. "We know firsthand how important cutting-edge research and treatments are in the fight against cancer," said Samir Shah. "We're honored to be named this year's Students of the Year, and we're grateful to have had this opportunity to support The Leukemia & Lymphoma Society, an organization that helped our family in our time of need."
Through programs like Students of the Year, LLS has invested more than $1.2 billion in research to advance breakthrough therapies. In fact, the treatment approaches pioneered in the blood cancers are now helping patients with other cancers and diseases.
The funds raised through Students of the Year are used for:
Research to advance lifesaving therapies like immunotherapy, genomics and personalized medicine, which are saving lives today.
Free blood cancer information, education and support for patients and families.
National and local advocacy efforts driving policies that accelerate new treatments and ensure patients have access to care so that they can live longer, healthier lives.
"LLS is at the forefront of the fight to cure cancer and through our fundraising campaigns like Students of the Year, we are helping millions impacted by cancer," said Louis J. DeGennaro, Ph.D., LLS president and CEO. This program is proof that the youngest generation has the power to help us create a world without cancer."
In addition to Samir and Saar other top national fundraisers are Khaki Loughran and co-candidate Jordan Shoulberg of Atlanta, GA; Clara Sherman and co-candidate Hasie Sherman of Austin, TX; Kylie Blank and co-candidate Charlie Hirsch of Atlanta, GA; Danielle Tauber and co-candidates Hannah Baltimore and Madison Gramm of Potomac, MD; Cori Amsellem and co-candidates Virginia Asher and Ella Glassman of Bethesda, MD; and Lauren Hardesty and co-candidate Lindsey Hardesty of Vienna, VA.
For motivated high school students, Students of the Year ensures they stand out among their peers when engaging with colleges and future employers. Through guidance and mentoring from experienced professionals at LLS, they will make a real impact in the fight against blood cancers. To learn more about the Students of the Year program and how it might work for you or someone you know, visit: www.studentsoftheyear.org.
About The Leukemia & Lymphoma Society
The Leukemia & Lymphoma Society® (LLS) is the world's largest voluntary health agency dedicated to fighting blood cancer. The LLS mission: Cure leukemia, lymphoma, Hodgkin's disease and myeloma, and improve the quality of life of patients and their families. LLS funds lifesaving blood cancer research around the world, provides free information and support services, and is the voice for all blood cancer patients seeking access to quality, affordable, coordinated care.
Founded in 1949 and headquartered in Rye Brook, NY, LLS has chapters throughout the United States and Canada. To learn more, visit www.LLS.org. Patients should contact the Information Resource Center at (800) 955-4572, Monday through Friday, 9 a.m. to 9 p.m. ET.
For additional information visit lls.org/lls-newsnetwork. Follow us on Facebook, Twitter, and Instagram.
Contact:
Linda Heaney
Linda.Heaney@lls.org
914-821-8208