Rye Brook, NY (October 23, 2017) – Last week, U.S. Senators Lamar Alexander (Tennessee) and Patty Murray (Washington) released a bipartisan package of reforms intended to stabilize the nongroup insurance market, lower costs for families purchasing coverage on their own, and provide flexibility to states working to improve their health insurance options. 24 senators from both sides of the aisle have added their names in support of this market stabilization package.
Below is a statement from Louis J. DeGennaro, Ph.D., LLS president and chief executive officer: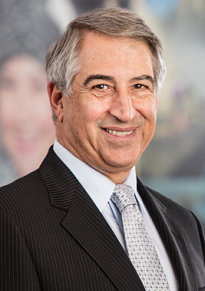 "LLS applauds the bipartisan work by Chairman Alexander and Ranking Member Murray to make targeted reforms that lower premiums for consumers, while also safeguarding key protections for people with a pre-existing condition like cancer. People with cancer depend on their insurance coverage to access lifesaving treatment and critical follow-up care. LLS urges federal lawmakers to quickly advance the Alexander-Murray bill to provide patients the peace of mind that they will continue to have access to affordable, high-quality insurance coverage.
If Congress fails to act, many families can expect to see higher premiums and fewer options. Contentious healthcare debates on Capitol Hill and recent regulatory actions by the Trump Administration have increased uncertainty about the future of the individual insurance market—leading to unnecessary instability for cancer patients.
The Alexander-Murray bill provides stable near-term funding for cost-sharing subsidies, promotes reinsurance solutions that have proven to lower costs, encourages state-based outreach to encourage insurance enrollment, and provides new flexibility to states while maintaining vital patient protections. On behalf of the nearly 1.3 million Americans living with a blood cancer diagnosis, LLS calls on the House and Senate to quickly advance this package of reforms."
About The Leukemia & Lymphoma Society
The Leukemia & Lymphoma Society® (LLS) is the world's largest voluntary health agency dedicated to blood cancer. The LLS mission: Cure leukemia, lymphoma, Hodgkin's disease and myeloma, and improve the quality of life of patients and their families. LLS funds lifesaving blood cancer research around the world, provides free information and support services, and is the voice for all blood cancer patients seeking access to quality, affordable, coordinated care.
Founded in 1949 and headquartered in Rye Brook, NY, LLS has chapters throughout the United States and Canada. To learn more, visit www.LLS.org. Patients should contact the Information Resource Center at (800) 955-4572, Monday through Friday, 9 a.m. to 9 p.m. ET.
For additional information visit lls.org/lls-newsnetwork. Follow us on Facebook, Twitter, and Instagram.