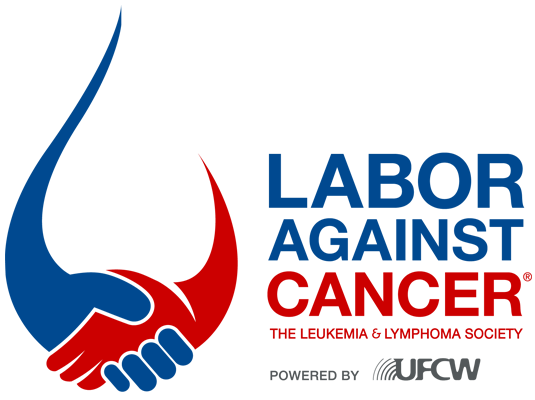 We're United In The Fight To End Cancer.
Labor Against Cancer is a movement to end the devastation of cancer, led by the passionate members of the United Food and Commercial Workers. The movement provides an opportunity for all organized labor to do what they do best, empower their membership to band together for the good of others in the communities where they work and live.
Labor Against Cancer will raise much needed funds to advance research and patient support in partnership with The Leukemia & Lymphoma Society while raising awareness of the important role that union members play each and every day.
DONATE TO LABOR AGAINST CANCER
The UFCW represents 1.3 million members and has been a powerful voice for LLS since the partnership began in 1982. The organization has raised $94 Million for LLS's goal to find cures and ensure blood cancer patients have access to lifesaving treatments.
"We are so proud to be the leading union partner in the Leukemia & Lymphoma Society's Labor Against Cancer campaign. All of our 1.3 million hard-working members are absolutely committed to doing all we can to help find a cure. Whether you are a union member or not, we are also determined to do our part to ensure that no one fighting cancer will ever struggle alone. Because the truth is, when we stand together we can all make a difference that helps save lives."
- Marc Perrone, UFCW International President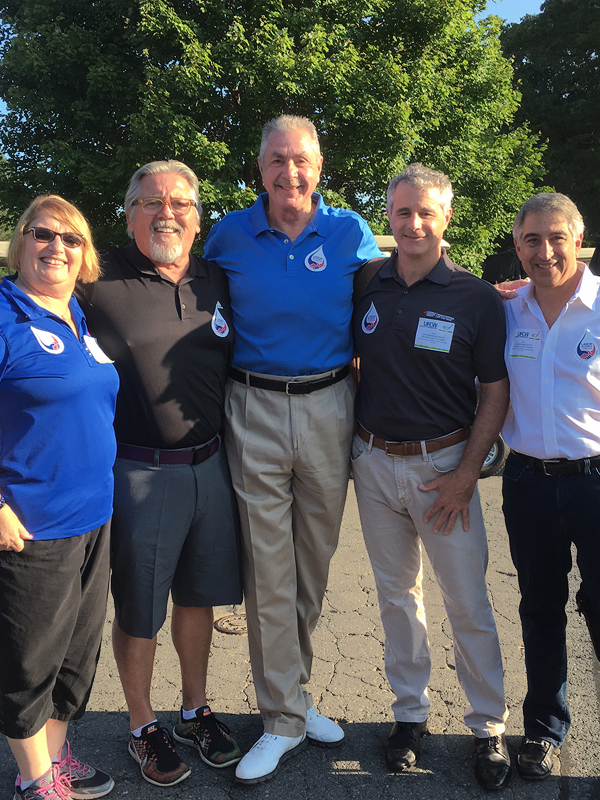 3nd Annual Member Drive
To show our appreciation for your support, each $10 donor will receive a Labor Against Cancer wristband and each $20 donor will receive a union made Labor Against Cancer pin.
*Please allow 2 weeks for shipping and processing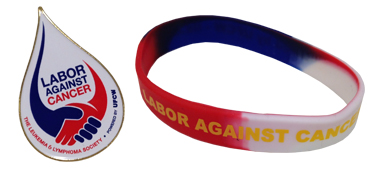 Every dollar matters in the fight to end cancer.
Participate in Light The Night
We encourage everyone involved in Labor Against Cancer to attend and consider forming walk teams for their local Light The Night. All Labor Against Cancer efforts will be celebrated at each Light The Night event.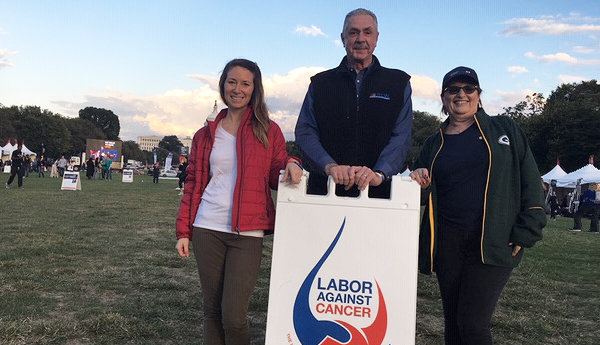 Light The Night is an evening community event that celebrates those who are fighting, honors those we have lost, and raises funds to cure blood cancers once and for all. These events are perfect for families, friends and coworkers to attend together.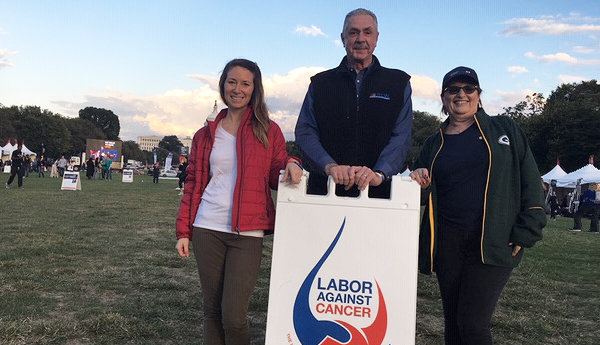 ---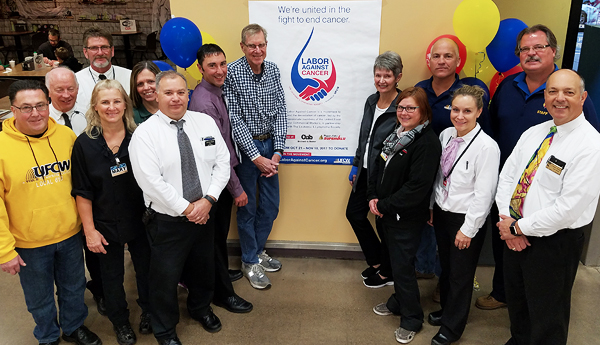 Get Your Customers Involved
Partnering with LLS and mobilizing your customer base is a great way to show your customers that you are committed to helping people in the communities where you do business. We offer turnkey customer-based fundraising programs, tailored to meet the needs of your business, and invite you to join us in the fight to end cancer.
For more information please contact Dina Yanni at Dina.Yanni@lls.org.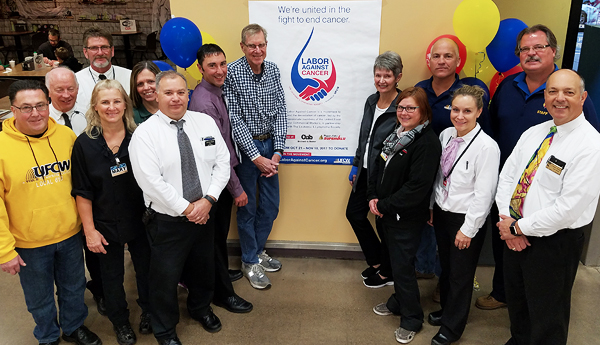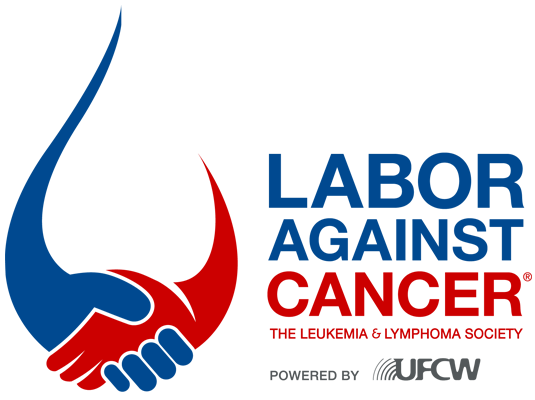 ESTAMOS UNIDOS EN LA LUCHA CONTRA EL CÁNCER.
Labor Against Cancer es un movimiento para terminar con la devastación del cáncer, liderado por los apasionados miembros de United Food and Commercial Workers. El movimiento ofrece una oportunidad para que todos los trabajadores organizados hagan lo que mejor hacen, empoderar a sus miembros para unirse para el bien de los demás en las comunidades donde trabajan y viven.
Labor Against Cancer recaudará los fondos que tanto se necesitan para avanzar en la investigación médica y para mejorar el apoyo de los pacientes con La Sociedad de Lucha contra la Leucemia y el Linfoma, al mismo tiempo que se crea conciencia sobre el importante papel que los miembros del union desempeñan todos los días.
Donar a LABOR AGAINST CANCER
El UFCW representa 1.3 millones de miembros y ha sido una voz poderosa para LLS desde que la asociación comenzó en 1982. La organización ha recaudado $94 millones para el objetivo de LLS de encontrar curas y garantizar que los pacientes con cáncer de sangre tengan acceso a tratamientos que salvan vidas.
"Estamos muy orgullosos de ser el socio unión líder en la campaña Labor Against Cancer de La Sociedad de Lucha contra la Leucemia y el Linfoma. Todos nuestros 1,3 millones de miembros trabajadores están absolutamente comprometidos a hacer todo lo posible para ayudar a encontrar una cura. Independientemente de si es miembro de un unión o no, también estamos decididos a hacer nuestra parte para garantizar que nadie que lucha contra el cáncer deba luchar solo. Porque la verdad es que cuando nos mantenemos unidos podemos hacer una diferencia que ayude a salvar vidas ."
- Marc Perrone, UFCW International President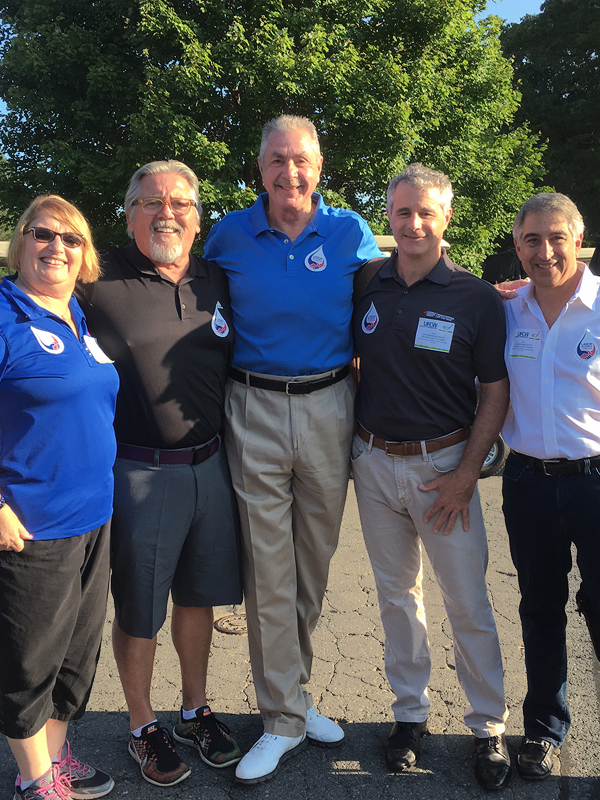 Tercera (3da) campaña anual para miembros
Para mostrar nuestro agradecimiento por su apoyo, cada donante de $10 recibirá una pulsera de Labor Against Cancer y cada donante de $20 recibirá un Labor Against Cancer prendedor sindical hecho por la union
*Por favor, permita 2 semanas para el envío y procesamiento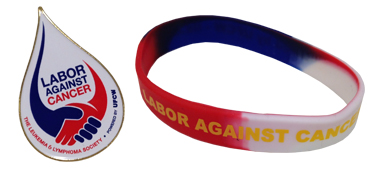 CADA DÓLAR IMPORTA EN LA LUCHA CONTRA EL CÁNCER
Participa en Light The Night
Animamos a todos los involucrados en Labor Against Cancer a que asistan la caminata y considere formar equipos para su local Light The Night. Todos los esfuerzos de Labor Against Cancer se celebrarán en cada evento de Light The Night.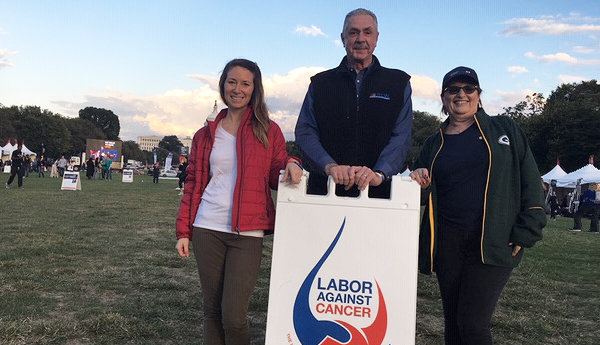 Light The Night es un evento comunitario vespertino que celebra a quienes luchan, honra a los que hemos perdido y recauda fondos para curar los cánceres de sangre de una vez por todas. Estos eventos son perfectos para que las familias, amigos y compañeros de trabajo asistan juntos.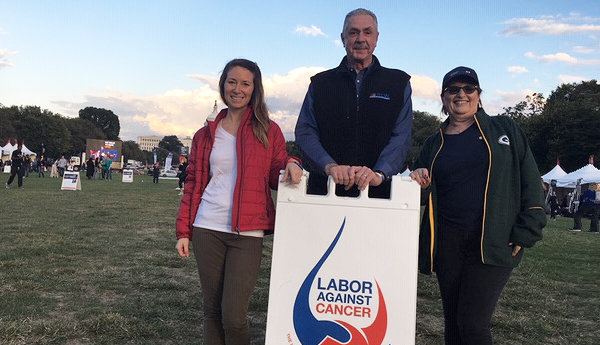 ---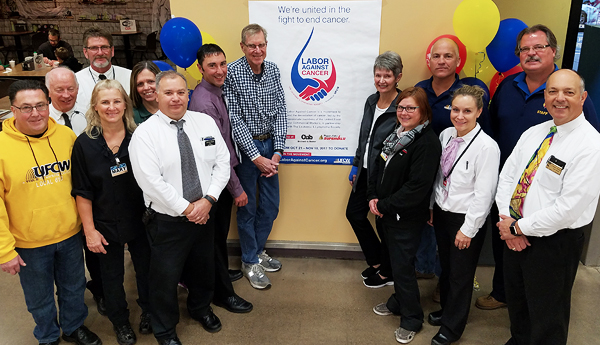 Involucre a Sus Clientes
Al asociarse con LLS y movilizar su base de clientes es una excelente manera de mostrarles a sus clientes que está comprometido a ayudar a las personas en las comunidades donde hace negocios. Ofrecemos programas de recaudación de fondos para clientes, diseñados para satisfacer las necesidades de su negocio, e invitamos a unirse a nosotros en la lucha contra el cáncer.
Para obtener más información, póngase en contacto con Dina Yanni en Dina.Yanni@lls.org.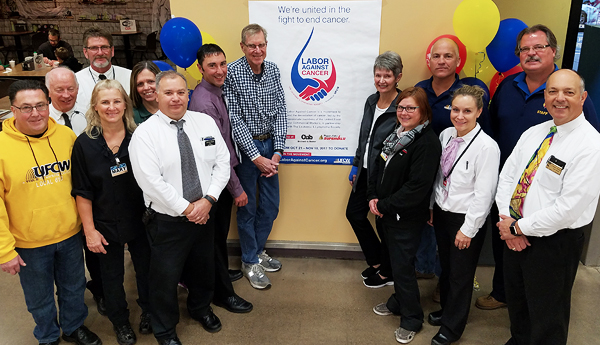 Para obtener información sobre los recursos disponibles para aquellos que luchan contra el cáncer de la sangre.