11.30.21
Spread the Word!
Share on Social!
DIGITAL TOOLKIT
Amplify your impact by posting on your social media platforms on GivingTuesday. Please tag @LLSusa and use the hashtags: #CancelBloodCancer #GivingTuesday
We are so grateful to have incredible supporters and advocates like you—thank you!
---
Sample Social Posts
Three easy steps to raise awareness for LLS:
1. Click on image to download 2. Upload to your social channels 3. Share with your friends!
I'm here for the impact we make together!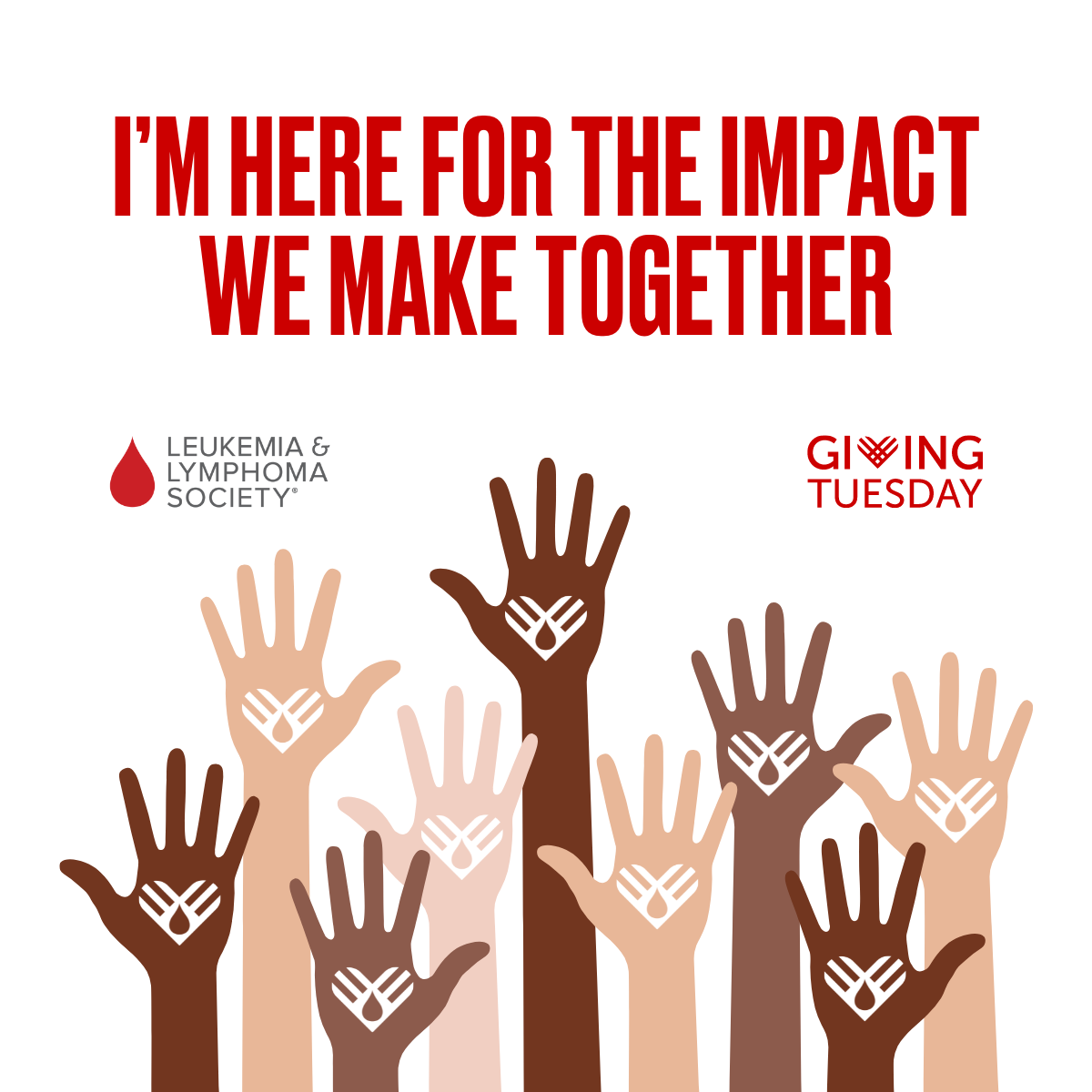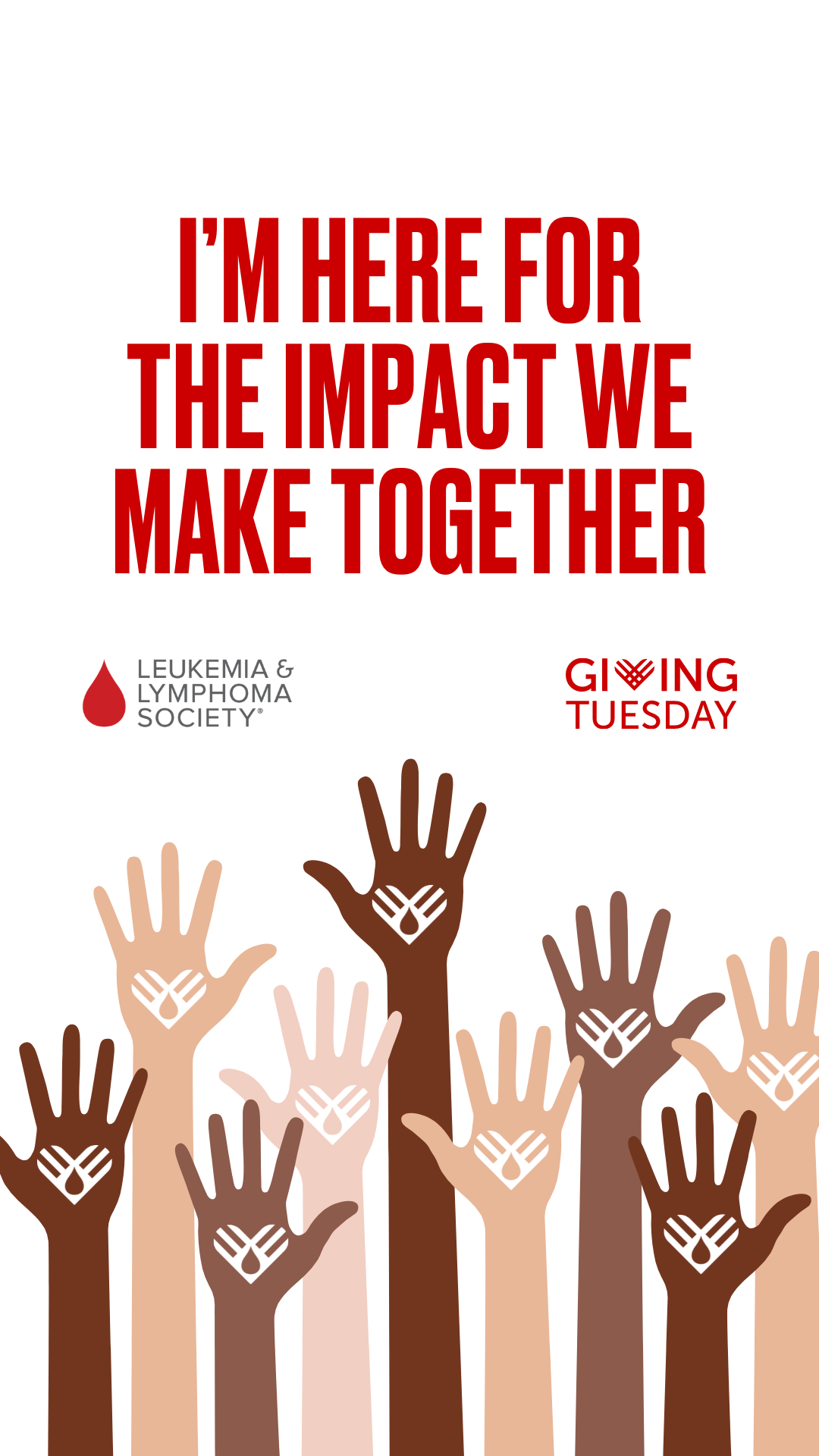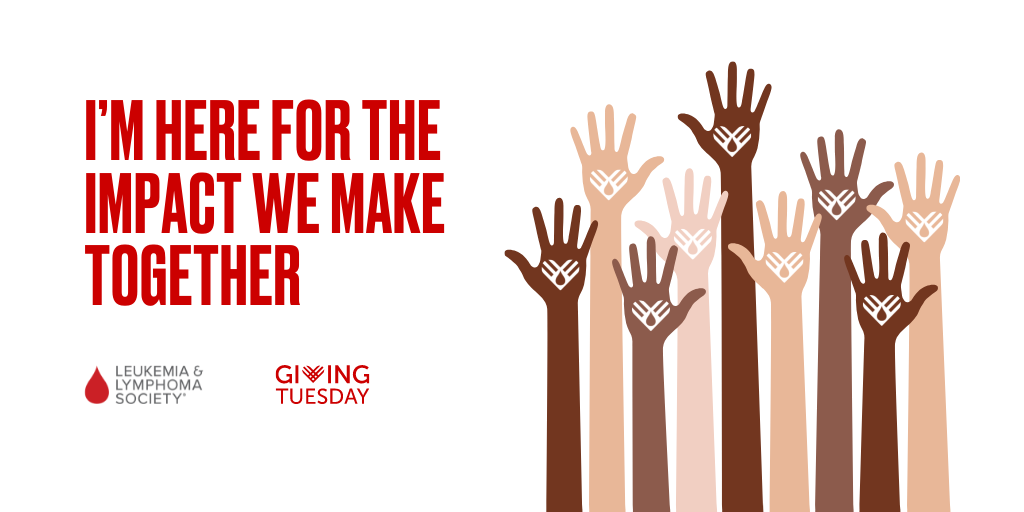 Twitter
Together, we're an unstoppable force in the fight against blood cancer! Join me in support of blood cancer patients & families on #GivingTuesday by donating to @LLSusa https://lls.org/givingtuesday
LinkedIn
GivingTuesday is where our community aligns generosity with our hope for a better tomorrow. Every donation helps bring us closer to our goal: a world without blood cancer. Join me in support of blood cancer patients and families by donating to The Leukemia & Lymphoma Society–– let's make an impact together. https://lls.org/givingtuesday
Facebook
When you give to LLS, your gift is priceless for so many blood cancer patients and families. ❤️ Your help funds lifesaving research, patient advocacy, support and education - services that make meaningful improvements in the lives of those affected by blood cancer. Support LLS on #GivingTuesday––your donation powers the impact we make together. Instagram 👉 Donate by clicking link https://lls.org/givingtuesday
Instagram
When you give to LLS, your gift is priceless for so many blood cancer patients and families. ❤️ Your help funds lifesaving research, patient advocacy, support and education - services that make meaningful improvements in the lives of those affected by blood cancer. Support LLS on #GivingTuesday––your donation powers the impact we make together. Instagram 👉 Donate by clicking link in bio https://lls.org/givingtuesday
[Tip: Add donation sticker or donation link to maximize social impact]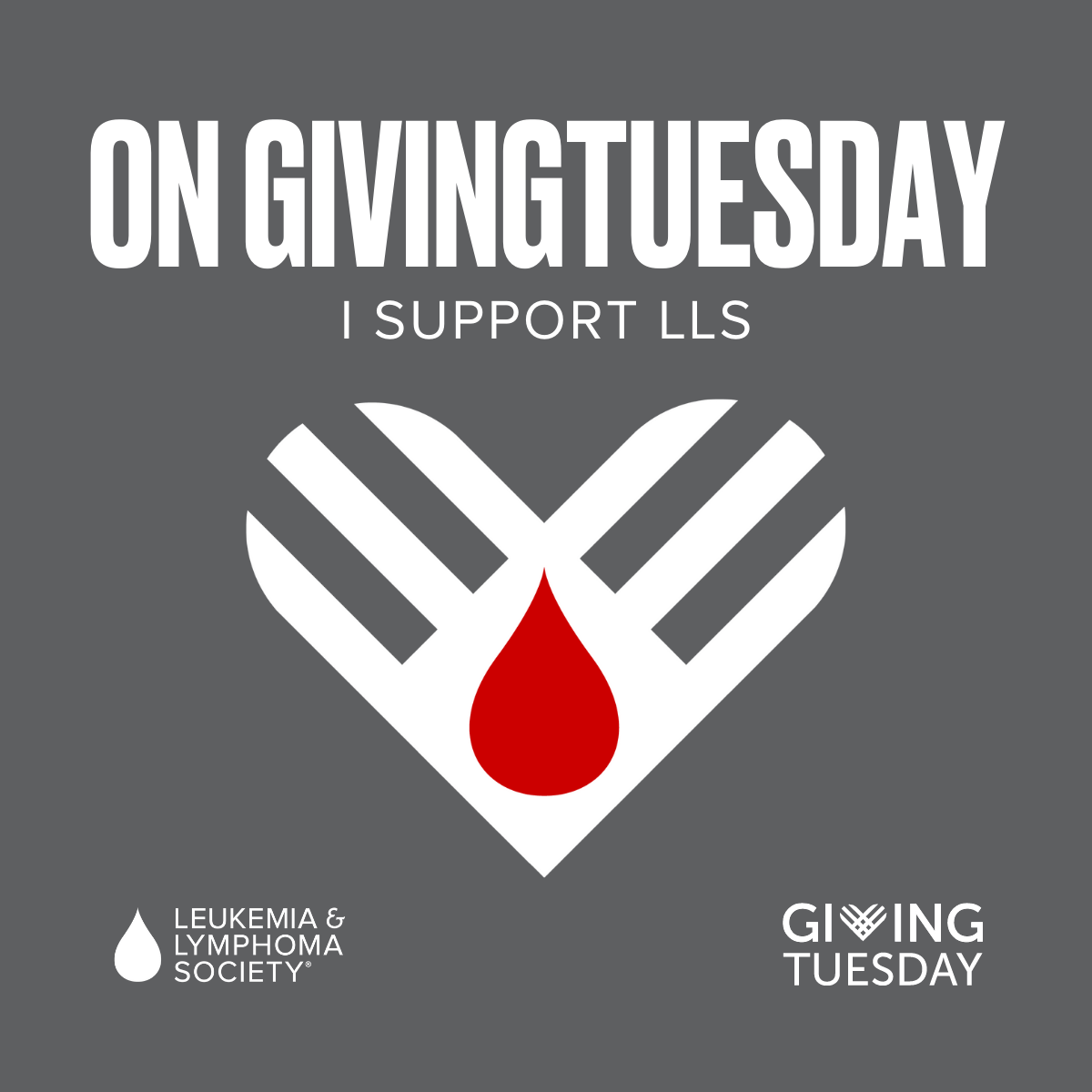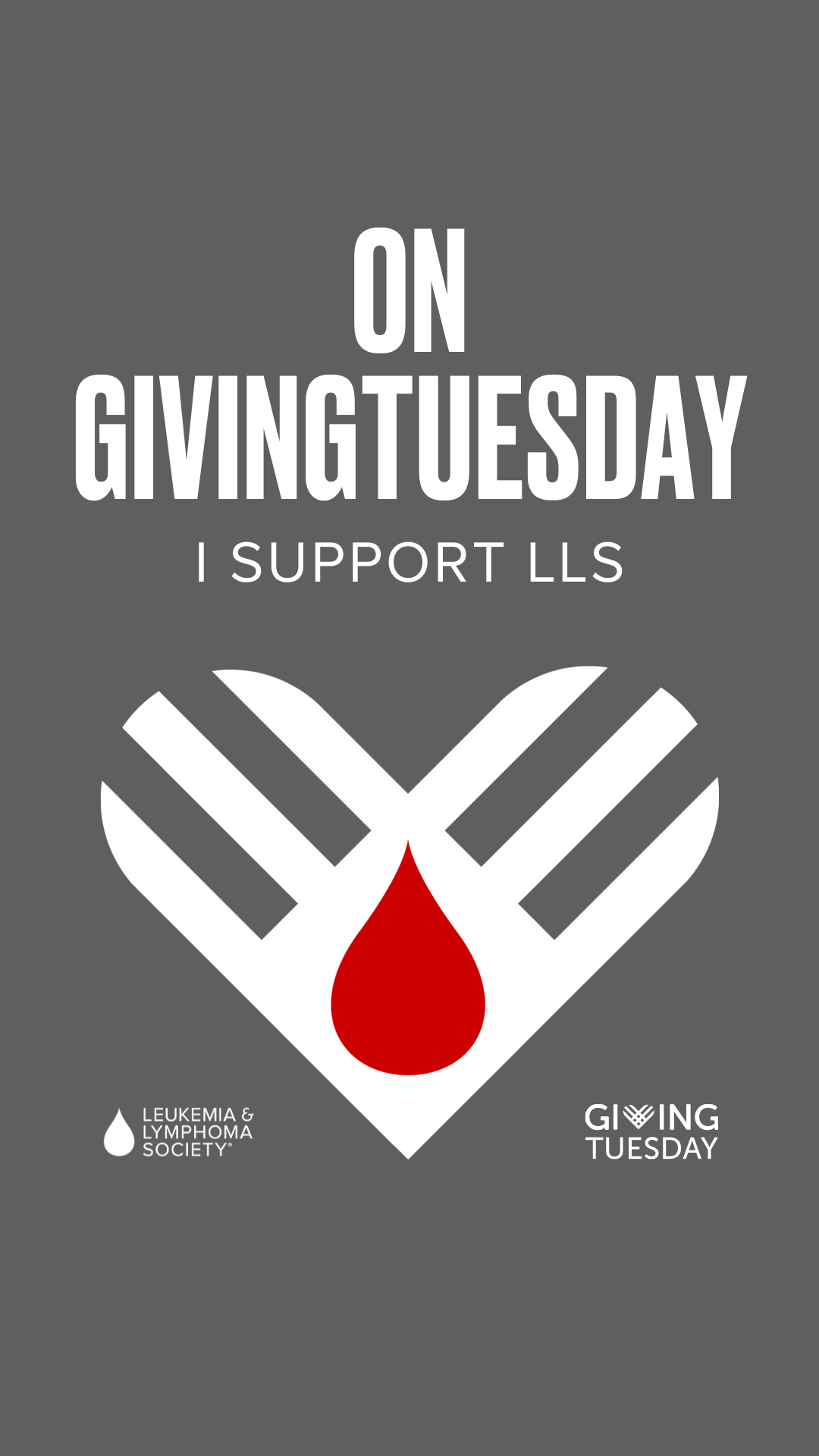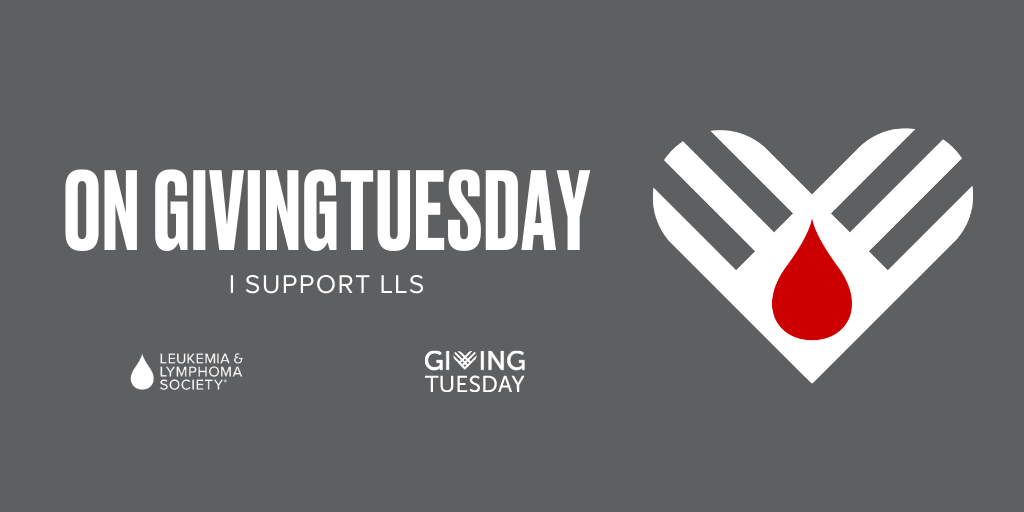 Twitter
Support @LLSusa on #GivingTuesday and make a difference in the lives of blood cancer patients and families when it's needed most. This is the impact we make together: https://lls.org/givingtuesday
LinkedIn
The impact we make together is unstoppable – your support saves and improves the lives of blood cancer patients and their families, every single day! #GivingTuesday https://lls.org/givingtuesday [Tag The Leukemia & Lymphoma Society]
Facebook
📣 Today is the day to give from your ❤️! Your support is the missing piece of the puzzle, allowing us to provide life-saving research, education, advocacy for blood cancer patients and families. This is the impact we make together! Thank you for helping [Tag LLS] create a world without blood cancer. 🌎 🩸 🚫 Donate today on Facebook or visit 👉 https://lls.org/givingtuesday #CancelBloodCancer #GivingTuesday
Instagram
📣 Today is the day to give from your ❤️: #GivingTuesday Your support is the missing piece of the puzzle, allowing us to provide lifesaving research, education, advocacy for blood cancer patients and families. This is the impact we make together! Thank you for helping [Add LLS tag] create a world without blood cancer. 🌎 🩸 🚫 Click link in bio to support. 😉 https://www.lls.org/givingtuesday #CancelBloodCancer
[Tip: Add donation sticker or donation link to maximize social impact]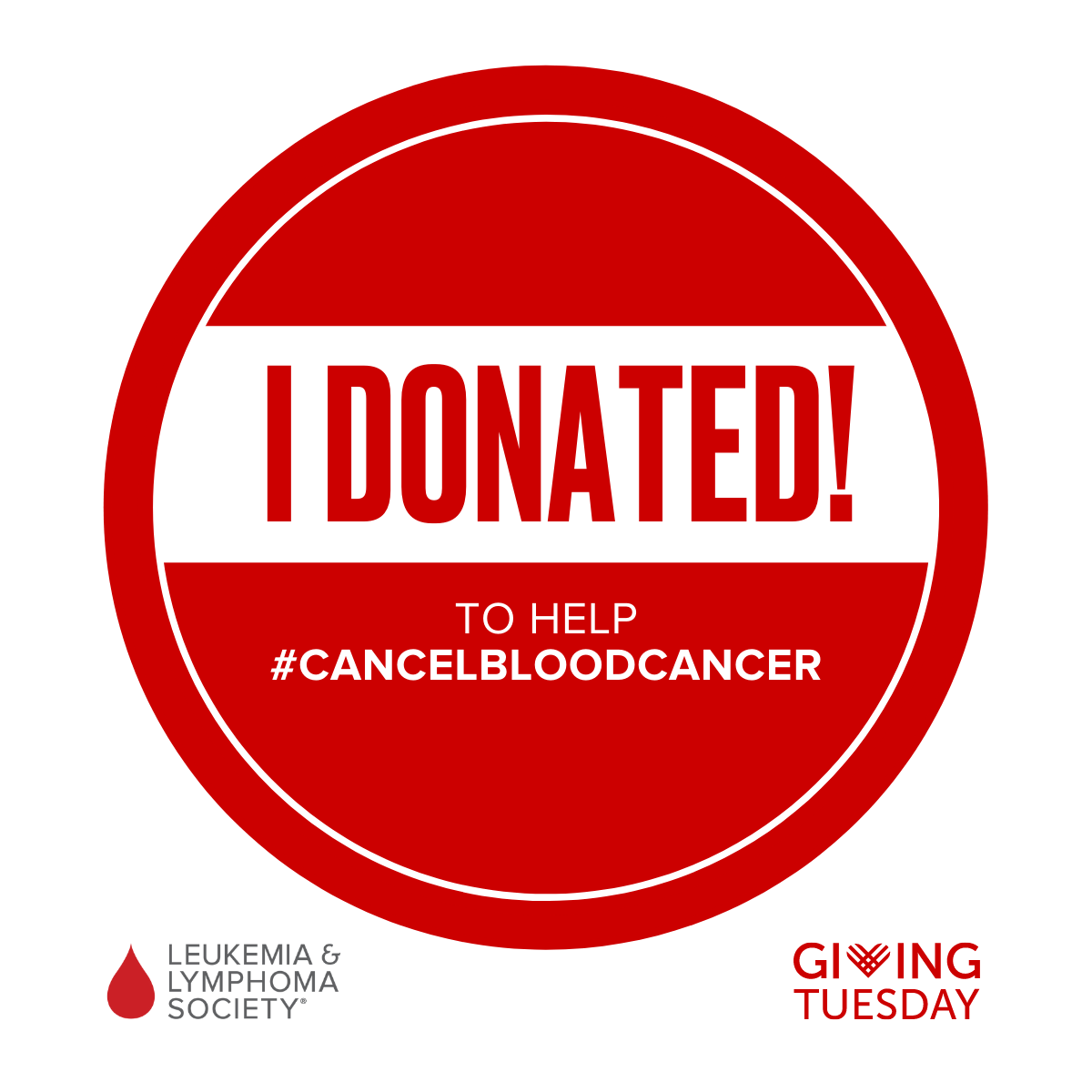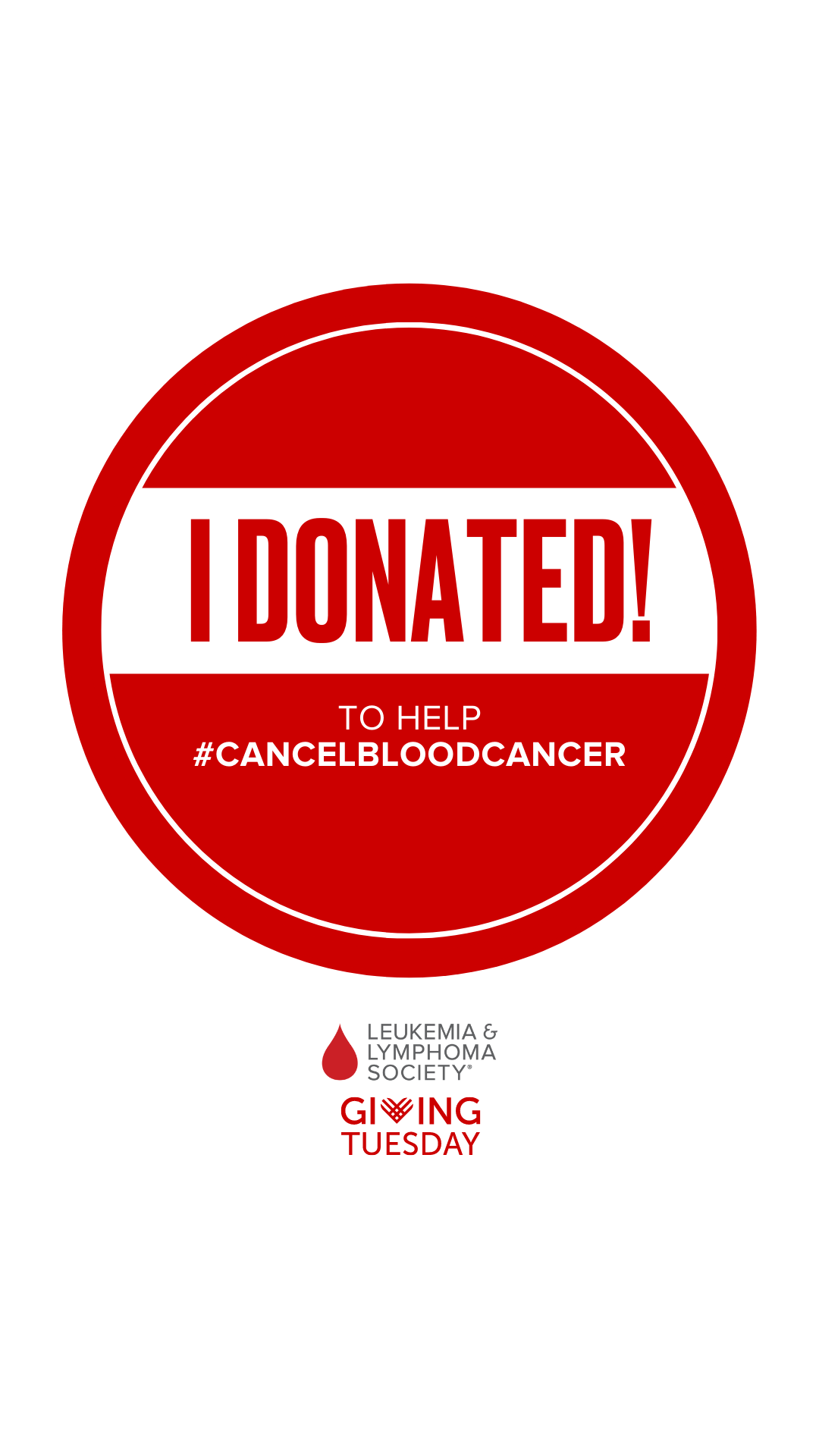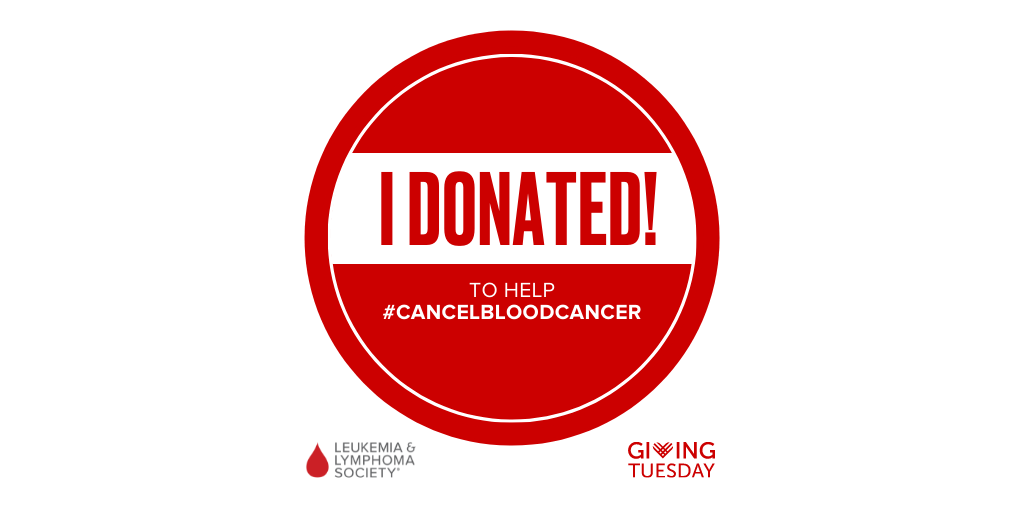 Twitter
I donated! The impact we make together will bring us even closer to safer, more effective treatments and cures that #CancelBloodCancer. https://lls.org/givingtuesday
LinkedIn
I donated to help increase public awareness of leukemia, lymphoma, and myeloma. Because of our support, [TAG The Leukemia & Lymphoma Society] has helped advance nearly every therapy used to treat blood cancer patients today. While The Leukemia & Lymphoma Society is known for funding cutting-edge advancements, they do so much more. Research, education, patient services and equal access to health care is key to helping blood cancer communities. Our support makes a BIG difference in the lives of blood cancer patients and families. Donate today to LLS for #GivingTuesday. https://lls.org/givingtuesday
Instagram
I donated to help increase public awareness of leukemia, lymphoma, and myeloma. Because of our support, [TAG @LLSusa ] has helped advance nearly every therapy used to treat blood cancer patients today. While The Leukemia & Lymphoma Society is known for funding cutting-edge advancements, they do so much more. Research, education, patient services and equal access to health care is key to helping blood cancer communities. Our support makes a BIG difference in the lives of blood cancer patients and families. Join me on the mission to #CancelBloodCancer, donate today at link in bio. #GivingTuesday [Add donation link to bio https://www.lls.org/givingtuesday]
[Tip: Add donation sticker or donation link to maximize social impact]