All it takes is the power and generosity of one day, one person, one donation. It starts today. With you.
Double Your Impact.
Your GivingTuesday gift will be matched.
Donate Today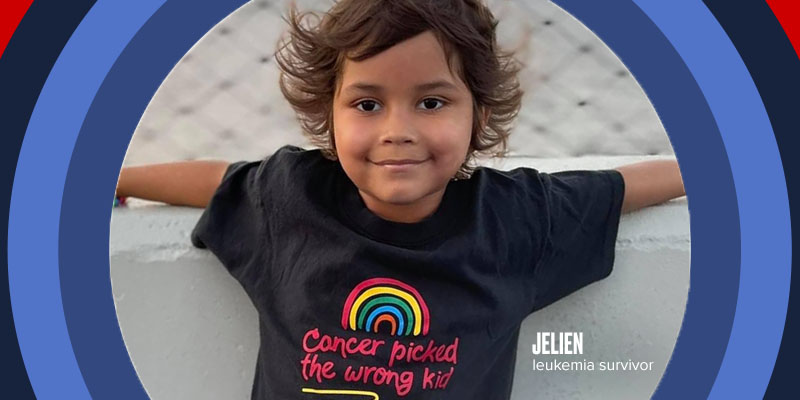 Your gift today can help fund:
$25
The Bloodline podcast for patients and caregivers
$50
Free educational materials
$100
One-on-one time with LLS Information Specialists
$500
Treatment-related travel for a patient
$1000
General lab supplies for LLS-funded researchers for five weeks
Today, you can double your impact. Your gift will be matched.
LLS is here for anyone affected by blood cancer—from helping patients and their families navigate their care, to advocating for affordable and accessible healthcare policies for all, to advancing revolutionary blood cancer research globally. And with your support, we can impact even more lives...and, someday, put blood cancer in the rearview mirror.
The greater the impact we make today, the more lives we can touch tomorrow.
Donate Today
Everyone has something to give and every act of generosity counts.
This GivingTuesday, when you give to The Leukemia & Lymphoma Society (LLS), you impact the lives of patients and survivors like Landon, who found community, inspiration, and purpose with LLS; and Shushan, who used our free information and education to better understand her disease and treatment; and little Jarvis, whose mom received financial assistance and support from LLS as she needed it.
Hear from them below.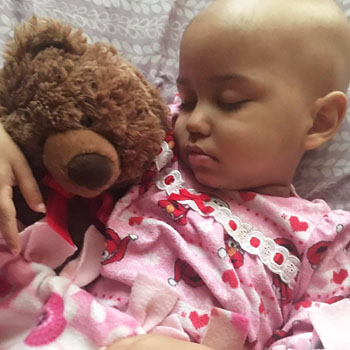 Jelien's Story
With six other kids, Jelien's mom wasn't particularly worried that Jelien had bruises that were slow to heal and occasional fevers – as kids do. But months later, her lively daughter lost her appetite and became lethargic. And after a sudden, uncontrollable nosebleed, she needed a transfusion at the hospital. Her bloodwork showed she had no immune system and - a bone marrow biopsy confirmed her parents' worst fear - Jelien had leukemia. In the tough days ahead, they found support they would need, when they needed it.
"The Leukemia & Lymphoma Society (LLS)… helped us out, especially when COVID hit, and our family needed it the most. We will forever be grateful for LLS," Jelien's mom wrote.
Her parents were told it would be a grueling two-year treatment protocol - and it was. But after two years, as her doctors had hoped she would, a jubilant Jelien rang the bell after achieving remission.
---
Landon's Story

I do not take this life for granted, and it was LLS that gave me the vision to serve... Light The Night Houston... was life changing as it felt like a true community.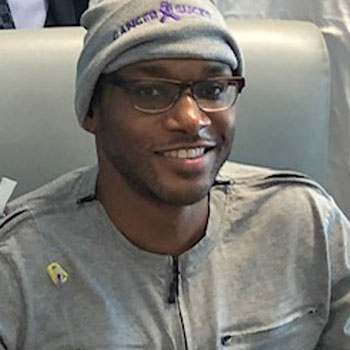 The Impact You Help LLS Make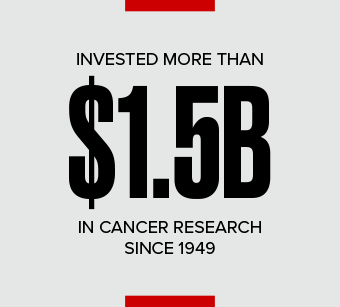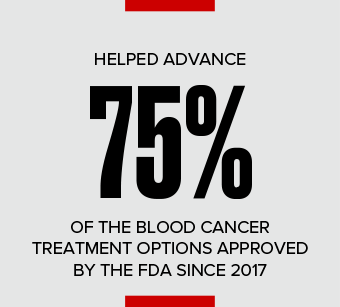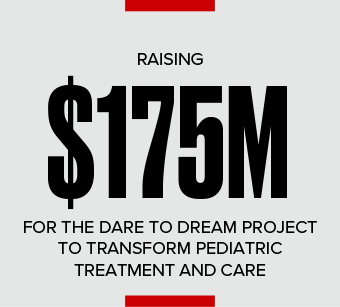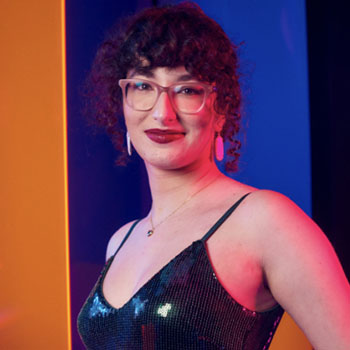 Shushan's Story
After weeks of coughing and breathlessness, Shushan was initially diagnosed with a cold but after it got worse, two weeks after she graduated from high school, she received a diagnosis of stage IIB Hodgkin lymphoma. As her classmates were focusing on their futures, Shushan found herself in a very different and lonely place, looking for answers.
"LLS was my go-to source for answers to much of my initial questions and confusion... I found myself revisiting the same pages multiple times for months."
While she doesn't have much control over what life throws at her, Shushan can control over how she reacts to it, she's learned. "Even on my darkest days, I found a reason to smile and enjoy life, and I think that saved my heart just as much as the chemo saved my blood," she adds.
---
Jarvis' Story

I am so grateful for all the support we have had... We were able to receive assistance from LLS while we have been on this journey and continue to utilize their resources as Jarvis continues to get better.