Help Us Help Them
Your Donations Help Children With Blood Cancer.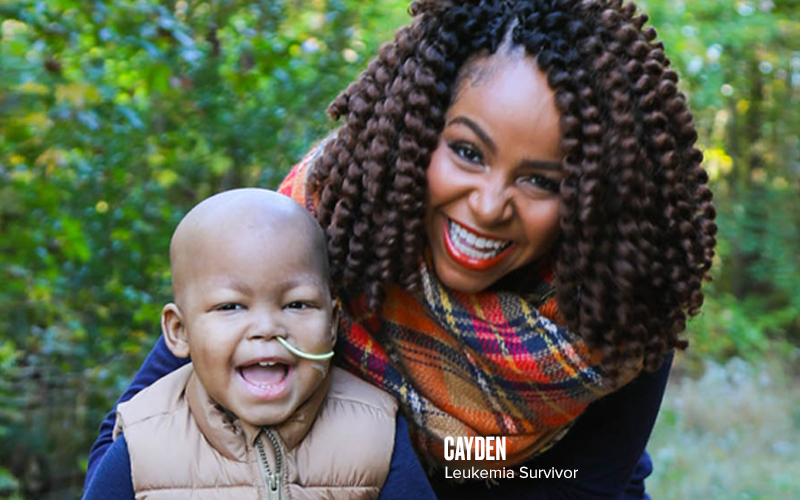 Help Us Help Them
Your Donations Help Children With Blood Cancer.

Helping to Save Children's Lives, Together
This October, Burlington Stores and the Leukemia and Lymphoma Society (LLS) are celebrating twenty years of partnership in the fight against blood cancers. Thanks to the generosity of Burlington's customers over the past nineteen years, an astounding cumulative total of almost $50 million has been donated to support LLS's lifesaving work—making an incredible difference in the lives of blood cancer patients.
To mark this twentieth anniversary, Burlington customers will be asked for donations to help support pediatric blood cancer research efforts funded by the LLS Children's Initiative. Burlington is committed to helping the research arm of the LLS Children's Initiative.
Children's blood cancer treatments need to be safer, less toxic, and more effective, so the LLS Children's Initiative will accelerate a revolutionary, new approach from every angle, including groundbreaking research, free patient education and support, and advocacy to raise pediatric patient care to the next level. And we won't stop until there are cures.
Learn more about The LLS Children's Initiative.

From now until November 29th, visit your local Burlington store to make a lifesaving gift to LLS's Children's Initiative and help children with blood cancer receive the best treatments and support possible. Find a store near you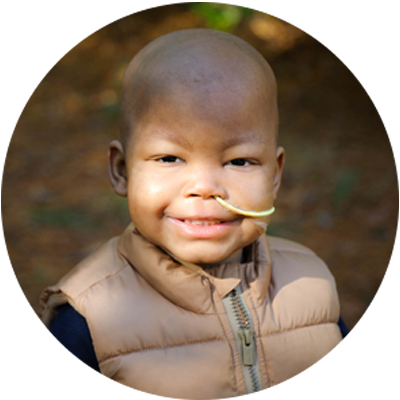 Cayden's Story
Cayden was diagnosed with Chromosome-Positive Acute Lymphoblastic Leukemia in 2020.
He is currently in the interim maintenance phase of his treatment, and his mom, Courtney credits Cayden himself for teaching her some valuable life lessons. "At his young age, he has taught me about being brave, strong, resilient and grateful," she said. "Even when he's dealing with the harsh side effects of his treatment, he continues to smile and remains his playful loving self."
While Cayden's uphill battle with cancer is not over, his family found a strong support system in LLS. "I've learned there is a whole community of people out there who were just as passionate and dedicated to fighting this disease as I am," said Courtney.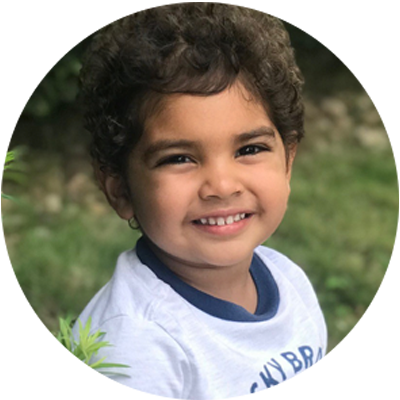 Leo's Story
Leo was diagnosed with T-Cell Acute Lymphoblastic Leukemia (T-ALL) in June 2019, when he was five years old. His parents had noticed bruising on his legs and petechiae around his eyes, among other symptoms, but because they didn't present all at once, there was no cause for immediate concern.
Today, Leo is in remission but still receives chemo through his port and must take oral chemotherapy pills at home. As his parents watched their son experience such pain and trauma, they were reminded of the value of life.
"This experience made me learn the importance of the now, the today, the present, the value of life," said his mom, Flavia, "and to always be grateful, find joy, and enjoy your every day, especially if your family is well because life can literally change in an instant."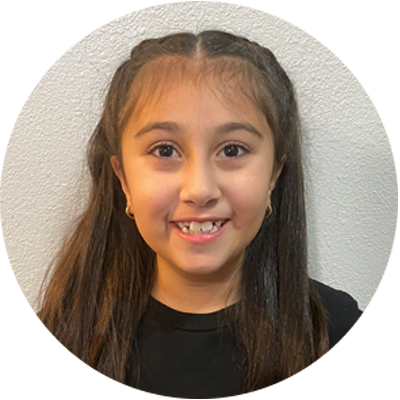 Bella's Story
Bella was diagnosed with Acute Lymphoblastic Leukemia (ALL) in 2016 when she was three years old, after two months of unexplained high fevers.
After enduring a tough two and a half years of treatment, which included losing her hair three times, Bella is now in remission and starting third grade. She is a big sister to Noah and Evie. She loves to sing and dance and will put on a show anywhere.
"Bella, at her age, has gone through more than most people will go through in their lifetime," says her mom, Shantal. "We are so thankful to the people that came before us and helped raise awareness and money for research. They are the reason Bella is here. How amazing would it be to find a cure that didn't have such bad side effects. How amazing would it be to have a world where cancer no longer takes lives."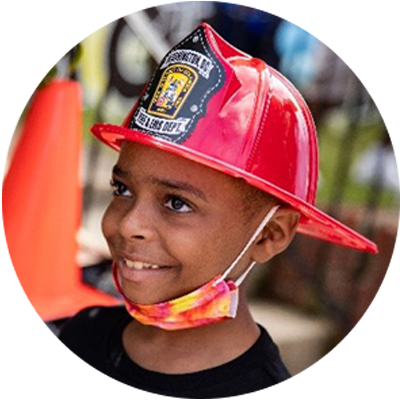 Jeremiah's Story
Jeremiah was diagnosed with Acute Lymphoblastic Leukemia (ALL) in February 2018 when he was five years old. He has a twin brother, Jacob, who is older by three minutes!
When diagnosed, his mother, Rhonda moved in with her father to help with living expenses and supporting the boys. He also lived just ten minutes from Children's National Hospital in Washington, DC, where Jeremiah was being treated.
When COVID-19 hit during Jeremiah's treatment, it was an especially difficult time as his family was very concerned about his compromised immune system. This made it difficult for his mother to work because she didn't want to risk bringing COVID-19 into the house and infecting Jeremiah. LLS provided some financial support, including COVID-19 Financial Assistance, Urgent Need, and Patient Aid, to help the family.
Jeremiah finished treatment in June 2021 and finally had his port removed in July!
None of our vital work is possible without you.
Donate at any Burlington store to support LLS Children's Initiative.