On November 6, citizens in Idaho, Nebraska, and Utah approved ballot measures to expand Medicaid in their states. These landmark votes will close the coverage gap for more than 360,000 people in these states who earn too much to qualify for traditional Medicaid but not enough to get help with the cost of buying individual coverage.
Employees, advocates, and volunteers with The Leukemia & Lymphoma Society (LLS) supported these measures every step of the way. The LLS Principles for Meaningful Coverage call on us to improve access to healthcare for our patients, and we're proud to have endorsed and advocated for these measures.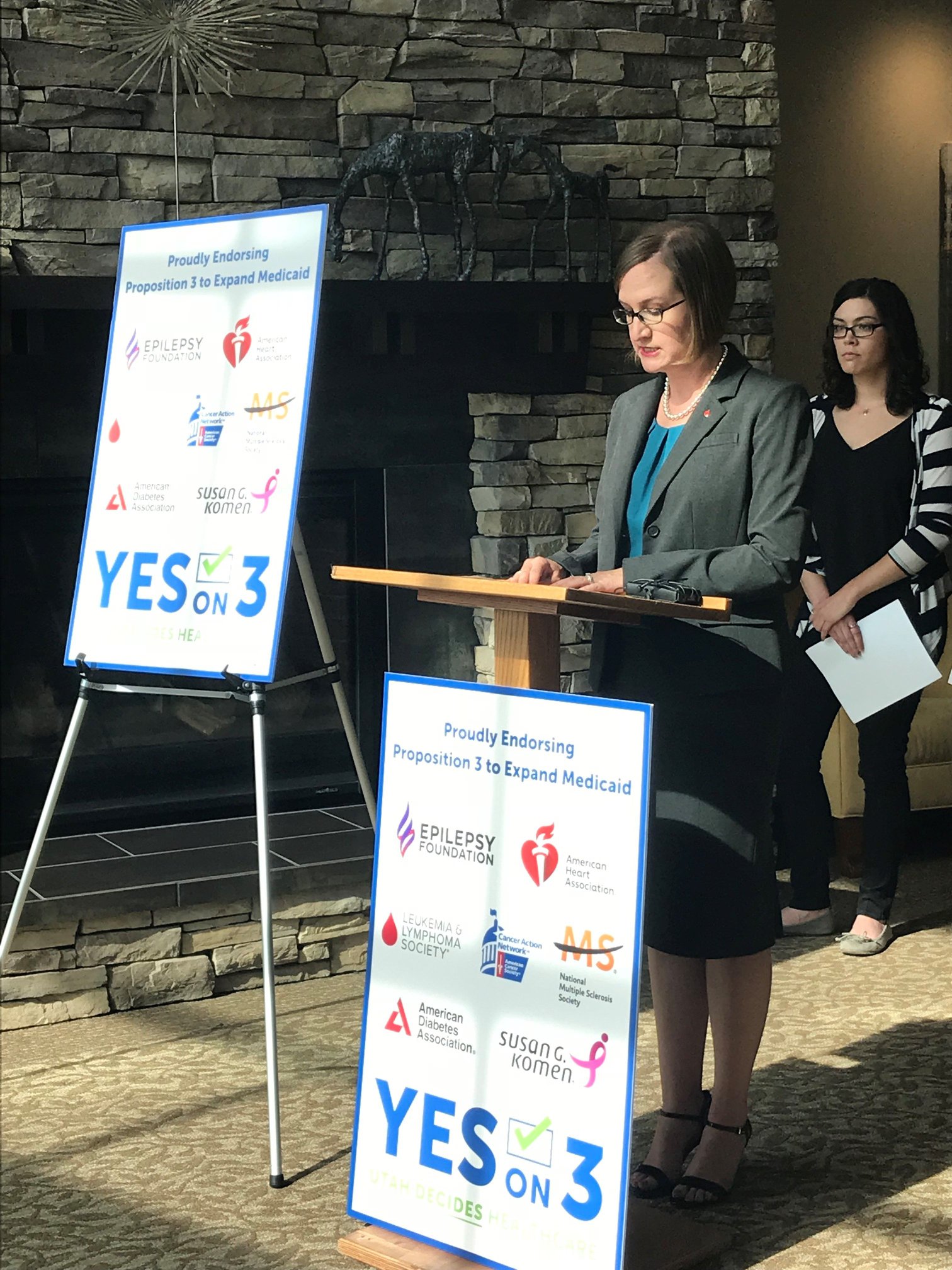 Stacie Kulp, LLS Utah Chapter Executive Director
A victory this big would not have been possible without the shared effort of hundreds of advocates from across the patient community. Together, advocates across Idaho, Nebraska, and Utah worked for months to gather signatures, make phone calls, knock on doors, and talk to their networks about the importance of Medicaid expansion. Thanks to their collective gifts of time, expertise, and resources, Medicaid expansion is now the law in their states.
Among those advocates were members of the LLS Chapters in Idaho, Nebraska, and Utah. Area Director Lauren Olsen (Idaho), Executive Director Jenna Sager (Nebraska) and Executive Director Stacie Kulp (Utah) spoke at press conferences, authored letters to local newspapers, and educated their Boards of Trustees and high-level volunteers about the importance of the issue. Their work was integral to the success of these ballot measures.
As more states adopt Medicaid expansion, LLS will continue to make good on its belief that people shouldn't have to fear going bankrupt when seeking treatment for a serious medical issue. In the 14 states left that haven't expanded Medicaid, more than two million people continue to face a serious coverage gap. For that reason, LLS will keep working to ensure blood cancer patients can access the care they need.
Learn how you can raise your voice in the fight against cancer.