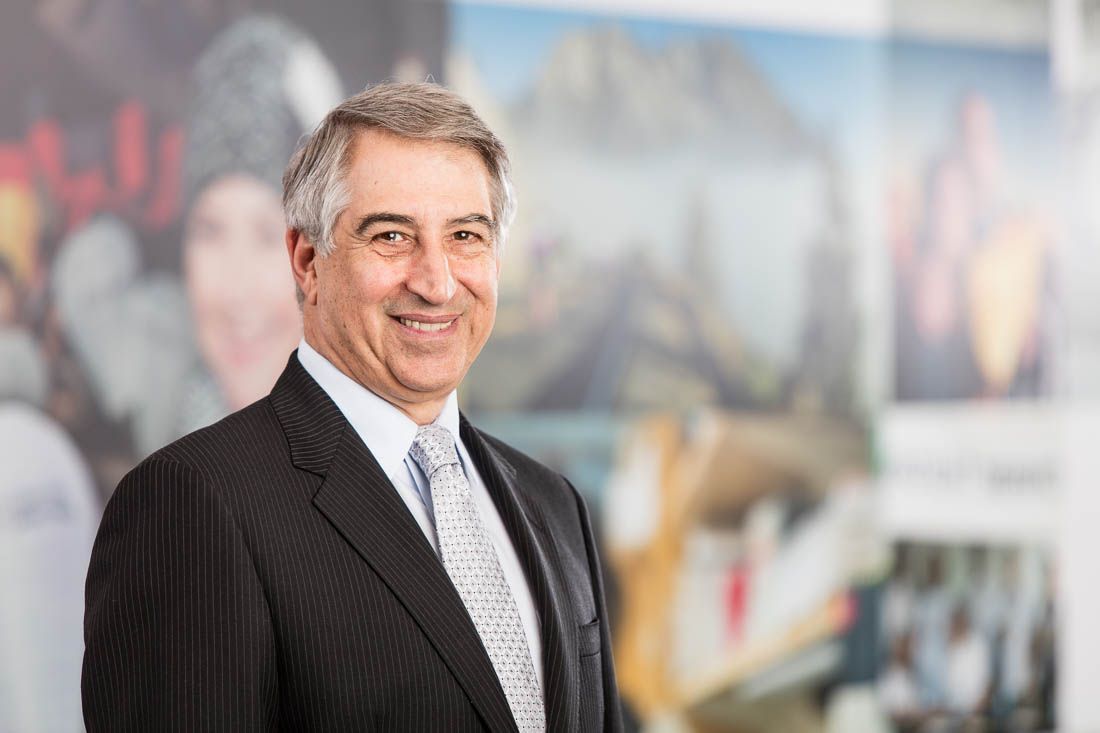 We've seen therapies for patients with blood cancers approved this past year at a pace that would make your head spin.
With the latest U.S. Food and Drug Administration (FDA) approval coming just today, I thought it would be a good time to take a step back and look at all of the remarkable progress that has occurred in this year alone. Today's approval marks the eleventh therapy for a blood cancer approved in 2017, many of which are the result of groundbreaking discoveries supported by LLS funding.
This is a testament to our sustained investment in research leading to a new era in cancer treatment, allowing innovative new treatments to get to patients at an unprecedented speed and in disease areas previously thought impossible.
Today the FDA approved a targeted therapy called acalabrutinib (Calquence) that works by blocking an enzyme that allows cancer cells to proliferate. The FDA accelerated this therapy's approval to treat adult patients with mantle cell lymphoma (MCL) who have failed to respond to or have relapsed from at least one previous treatment. Today's approval is good news for patients with this aggressive disease, which makes up approximately six percent of all non-Hodgkin lymphoma (NHL) cases. NHL strikes more than 80,000 patients a year in the United States and causes more than 20,000 deaths.
As with most of the therapies approved this year for the blood cancers, LLS played a role in this advance. We have been a long-time supporter of John Byrd, MD, at The Ohio State University Comprehensive Cancer Center. Byrd has been conducting research on acalabrutinib, as well as a previously approved therapy, ibrutinib, both of which target the same molecule called Bruton's tyrosine kinase or BTK in B-cell malignancies. You can read more about this approval here.
But there's more.
Consider acute myeloid leukemia (AML). This deadly blood cancer, which kills more than 10,000 patients in the U.S. each year, has seen little progress in more than 40 years. That's why LLS launched our Beat AML initiative almost one year ago. Read more about that here.
But thanks to advances in technology that allow greater understanding of the multiple subtypes of this cancer, and more investigational agents in the pharmaceutical pipeline than ever before, we are seeing things rapidly change. Since April, the FDA has approved four new drugs to treat AML, each designed to precisely treat a specific subtype of the disease. After four decades and millions of dollars invested, we are finally seeing results for AML patients that give us real reason for hope. Read more about these advances here.
Harnessing the immune system
Scientists have found ways to supercharge the body's own immune system to fight cancer, resulting in two historic immunotherapy approvals, one in August and another at the beginning of this month. This therapy, known as chimeric antigen receptor (CAR) T-cell immunotherapy, reprograms the body's T cells to find and kill the cancer cells. All it takes is one infusion of this highly personalized therapy. It is not without risks. Many patients experience some very serious side effects but doctors are figuring out how to mitigate these responses. But for most patients, the side effects soon subside and they go on to resume their normal lives.
The therapies are approved for patients with relapsed or refractory acute lymphoblastic leukemia (ALL) and NHL, and many of these patients who participated in the clinical trials that led to these approvals are now alive five years or more after their treatment. Now more studies are being done in other blood cancers and even in solid tumors. LLS has supported work in this area for more than two decades – a $40 million investment at multiple institutions. And we're continuing to support this work, investing in research to make these therapies safer, easier to manufacture and more widely available. You can learn more about the history of CAR-T and our role here.
Other approvals this past year include another type of immunotherapy to treat patients with Hodgkin lymphoma, a targeted therapy for ALL, and a therapy for follicular lymphoma. In addition, ibrutinib received approval for a new indication – to treat patients with the life-threatening condition called graft versus host disease, which frequently occurs in patients receiving stem cell transplantation.
Even with such exciting news, we can't stop now. Since our founding more than 68 years ago, we have recognized the urgency of finding new and better treatments, particularly in areas of unmet medical need. We will keep forging ahead until we can achieve a world without blood cancers. Please join us in this quest.
Louis J. DeGennaro, Ph.D., is CEO and president of The Leukemia & Lymphoma Society.