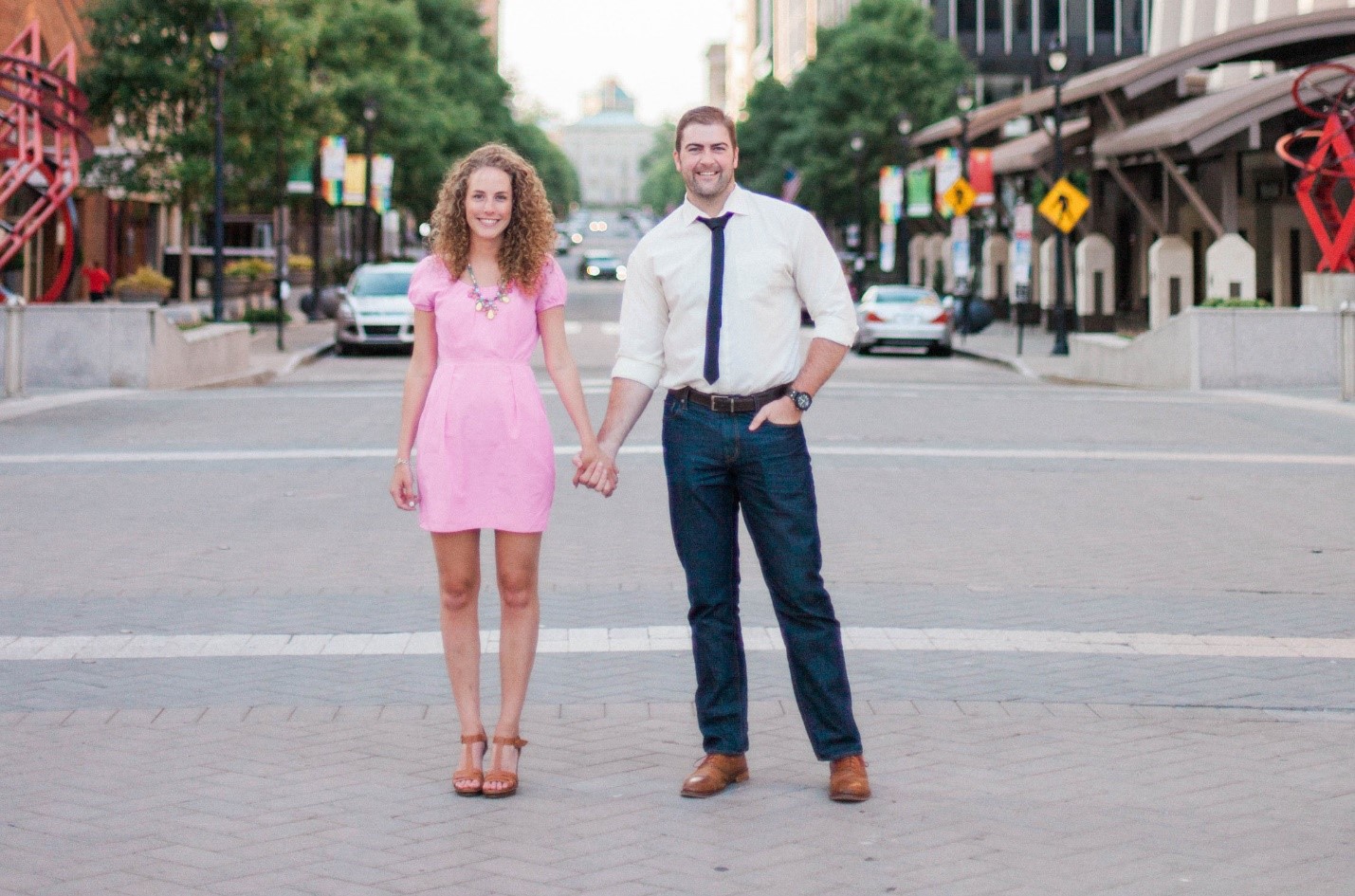 My name's Dustin. December 3, 2016 was the date that I was supposed to get married to KT. It was a Saturday. We had that date set for over a year, but there was no wedding—we canceled it the Tuesday before. KT informed most of our guests with an explanatory text: "So, I have some unfortunate news. We're going to have to call off the wedding this weekend. Dust got cold feet…and leukemia."
I was diagnosed with acute promyelocytic leukemia (APL). This disease was a mutation caused by the mutual translocation of chromosomes 15 and 17, resulting in a fusion gene called PML/RARA—look, I don't know what that means either. I'm not a doctor. (I recently told an aunt and uncle that the doctors gave me a bone marrow biopsy by drilling into my cervix. It was nice to see them laugh that hard.) What I do know is that it is difficult to know the difference between a tragedy and a blessing when a trauma occurs. KT and I spent 33 days in our initial stay in the hospital. I'm glad we never wasted our time with premarital counseling. Premarital cancer answers all the questions a couple could possibly have.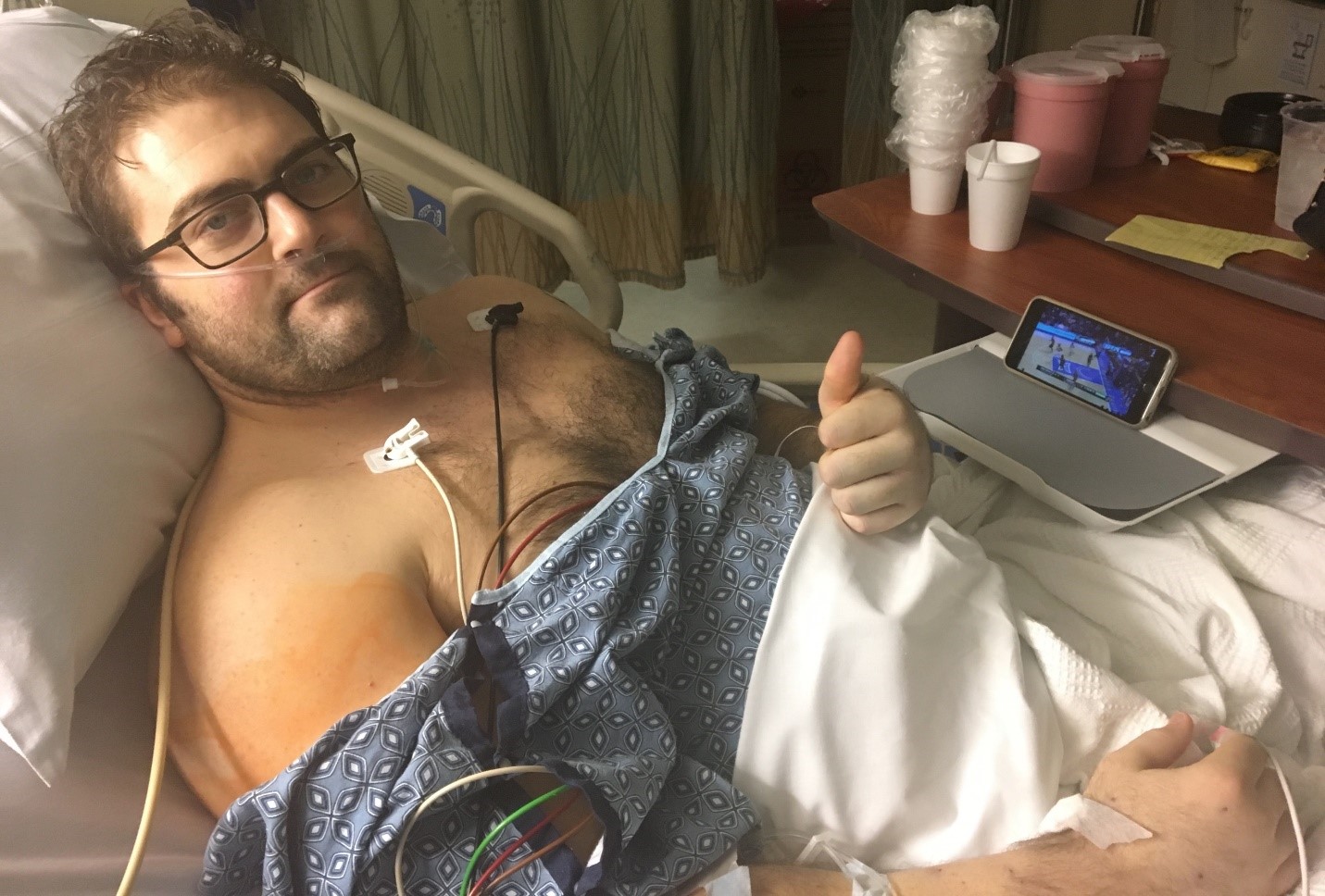 "Do we both know where our important medical and financial documents are located?"
Through hours on the LLS Community forums, health insurance phone calls, and our hospital's patient portal, we're up to speed. Nothing prepares one for disaster like going through a disaster.
"Should we talk about what we will and won't do with sex?"
When your body is going to be a vat of odd chemicals for the foreseeable future, almost everything falls into the "won't do" category, but there's no way to not talk about it.
"Do you believe that we should do everything together?"
One time in the ICU, KT had to direct my sudden urination into a bucket. Now that we've literally done everything together, we both know the value of personal space.
"What are your political beliefs?"
KT and I never talked all that much about political topics like universal healthcare while we were dating. Personally, I just made sure me and mine were taken care of. However, over eight months, KT and I sat through 80 infusions of chemotherapy. For those who don't know, sitting for these infusions means sitting next to people from every walk of life with every type of cancer. None of us are the same, but we're all united because we're all experiencing the worst event of our lives. Spend enough time around people whose bodies are killing them (I've come to think of cancer as genetic injustice), and you start to better understand the government as a tool for helping the downtrodden.
"Can we talk about money?"
We started our time in the hospital not caring about money. I was dying, so all we cared about was me getting better. A couple weeks in, though, once we felt stable, we decided to look at our bills. They weren't pretty. The six hours at REX hospital alone cost $18,000. By time we finished our initial stay in the hospital, our bill was more than a half-million dollars. Thank God for health insurance – which I now believe everyone should have – and the kindness of others.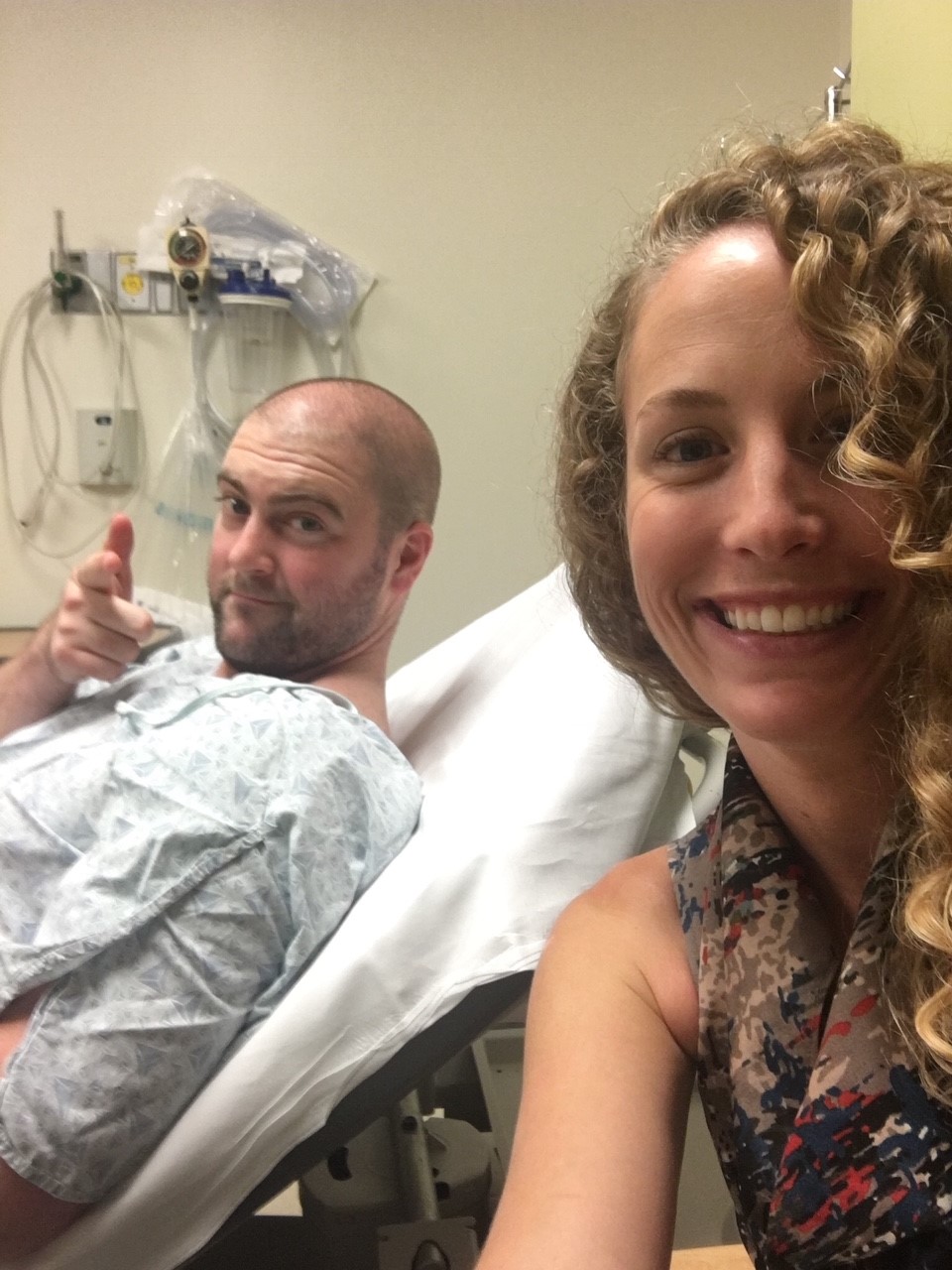 Even ten years ago, APL was a devastating disease, but because of the kindness of others to fund cancer research through organizations like The Leukemia & Lymphoma Society, well, my doctors tell me that I got "the good cancer." KT and I have reevaluated our entire budget, and we've dedicated ourselves to giving back to cancer research. It is a thank you to all those people we didn't know who gave money years ago and helped save my life. We'll most likely never meet, and wouldn't know it if we did, but I can't think of a better way to spend that money, hoping for a better future.
KT and I were married on May 7, 2017. When we sent out our "Save The Date, Again" letters, I wrote this: You pick a wedding date and it gets stuck in your head as this monumental day in your life. My groomsmen's gifts actually have 12-3-16 engraved on them (sorry fellas, but that's not getting corrected). Now that date is different, and we couldn't be happier. 'Come what may' means 'no matter what happens.' And come May 7, the joy of marriage is going to mean so much to us. Getting through a little bit of the worse together means appreciating the better even more.
Dustin will be celebrating 9 months of being cancer free in June, 2018. He released a book on his and KT's one year anniversary, their paper anniversary. To read more about their story go to http://dustinriedesel.com/.