A glimpse at a few of the latest research advances may be coming to a station near you!
LLS CEO and President Louis J. DeGennaro joined researcher Gail Roboz, M.D., of Weill Cornell Medicine/NY Presbyterian Hospital, for a satellite media tour Friday to discuss cancer advances anticipated to emerge from the American Society of Clinical Oncology annual meeting. They talked about the potential of immunotherapy (harnessing the body's own immune system to fight cancer), precision medicine (delivering the right treatments at the right time), and experimental vaccines and targeted therapies. Dr. Roboz specifically discussed her work in AML.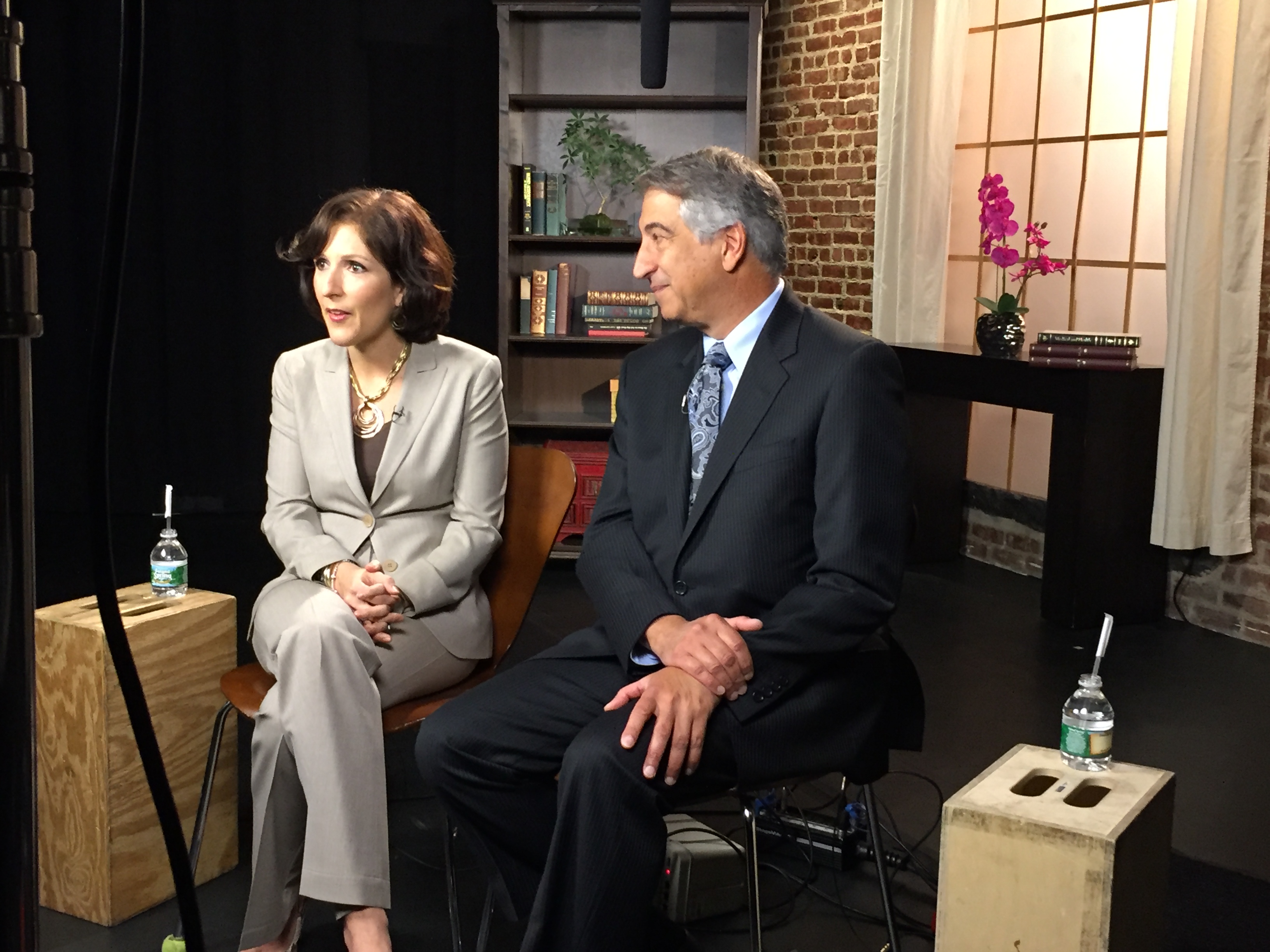 From a studio in New York City, they conducted interviews with 26 TV and radio stations. Reporters called in from cities across the country, including Roanoke, Denver, Atlanta, San Francisco, Fort Myers, Dallas, Louisville, Charleston and Wichita, among others. Some of the broadcasts were live and others were taped to air at a later time. Watch one clip here, with KTNV-TV (Las Vegas, ABC).
DeGennaro talked about how thousands of physicians and researchers are coming together to reveal data from the latest clinical trials testing new therapies. He noted the many ways in which research in the blood cancers is leading to treatments and cures for other cancers and chronic diseases, and cited
CAR-T therapy as an example. Researchers are also talking about taking existing drugs and combining them in new and better ways to achieve better outcomes, he said.