Dr. Louis J. DeGennaro, President and Chief Executive Officer of The Leukemia & Lymphoma Society, shares what the "dizzying pace" of progress in 2018 means for patients.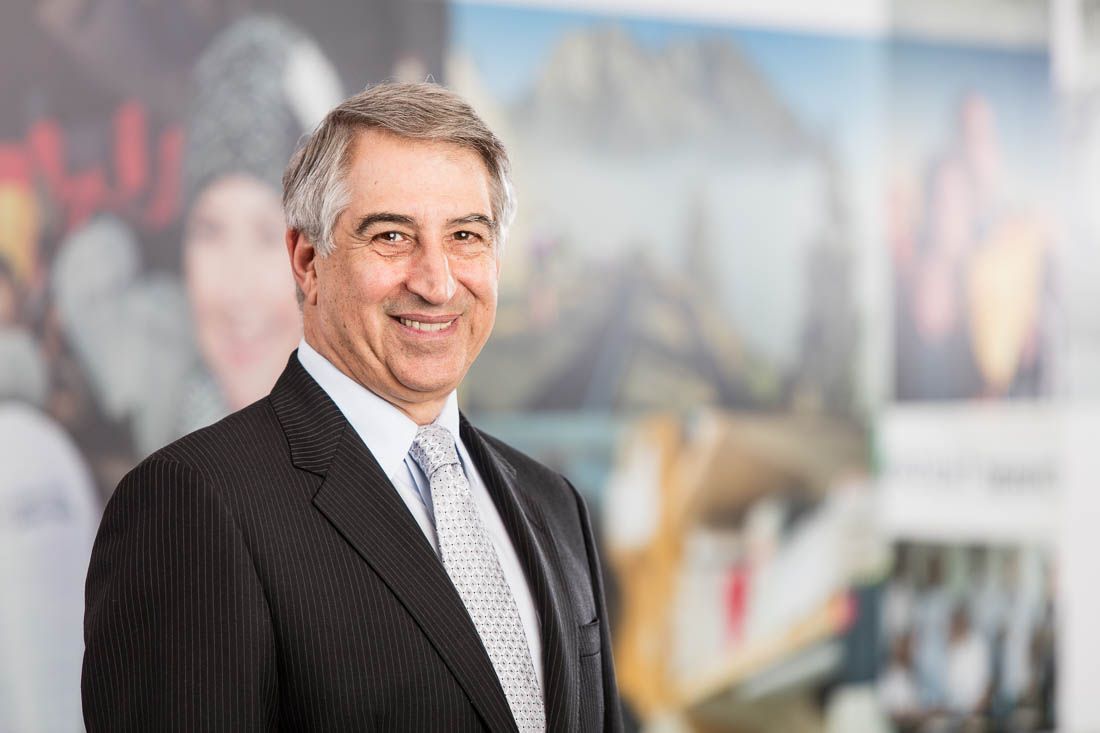 I believe that cancer can be cured, and I believe that we can achieve this in our lifetime. I can make that statement confidently because as the president and CEO of The Leukemia & Lymphoma Society (LLS), I see the extraordinary impact we are making in fighting blood cancers and, importantly, how this work is helping patients with other cancers and diseases.
Since we started in 1949, LLS has invested more than $1.2 billion in cutting-edge cancer research, leading to breakthroughs in immunotherapy, genomics and personalized medicine that are improving and saving the lives of patients. While much more work remains ahead of us, it's an incredibly exciting time for cancer research and we have a real reason to be optimistic.
Ushering in The Next Generation of Cancer Treatment
Consider the promise of CAR (chimeric antigen receptor) T-cell immunotherapy, which is giving hope to patients who have no other treatment options. In 2017, we witnessed a historic victory for cancer patients when two revolutionary CAR T-cell immunotherapies were approved by the U.S. Food and Drug Administration (FDA). I take great pride in our role as an early champion of this game changing approach, with our investment of more than $40 million in research at multiple institutions over the past two decades.
Named the 2018 Advance of the Year by the American Society of Clinical Oncology (ASCO), CAR T-cell immunotherapy, which genetically reprograms a patient's own immune cells to attack cancer, is now being tested in more than 500 clinical trials for other cancers – including cancers of the lung, breast, colon and prostate.
Achieving Progress at a Dizzying Pace
Even more encouraging: the dizzying rate of progress has continued. Since the start of 2017 to date, the FDA has approved an astounding 37 blood cancer treatments, and LLS helped advance 31 of these somewhere along their development journey.
Among these advancements are new therapies for devastating ultra-rare diseases like hairy cell leukemia, Sézary syndrome and mycosis fungoides; treatment options for acute myeloid leukemia (AML), one of the most deadly blood cancers; and progress for myeloma, including a new immunotherapy combination. I predict that even more approvals for the blood cancers are on the way before the end of the year.
Helping Patients, Caregivers and Families When They Need it Most
In this new era of cancer care, treatment options are evolving at a faster pace than ever. While our sustained research investment is bringing us closer to cancer cures, patients and their caregivers and families need help before, during and after their diagnosis and treatment. With our robust education and support services, LLS is the leading nonprofit doing just that.
We focus on helping patients navigate their treatments and access quality, coordinated care. This year alone, our Information Specialists responded to nearly 20,000 inquiries, connecting with patients and caregivers one-on-one and guiding them to our wide array of education and support services – including personalized clinical trial navigation, family support groups, nutrition consultations and financial assistance, to name a few.
Raising Our Voices for Patients
At the same time, our Office of Public Policy is hard at work advocating on behalf of cancer patients, and pushing for policies at the state and federal level to accelerate new treatments and ensure patients have access to quality, affordable care.
With more than 100,000 volunteer advocates across the country, we are making our voices heard on behalf of the 1.3 million blood cancer patients and survivors whom we serve. In fact, LLS advocates helped make The Childhood Cancer Survivorship, Treatment, Access and Research (STAR) Act a reality – the most comprehensive federal childhood cancer legislation ever introduced. Signed into law in June, this legislation expands opportunities for childhood cancer research and survivorship programs and will make an important impact on the lives of childhood cancer patients, survivors and their families.
Looking Forward to More Groundbreaking Advancements
Looking ahead, we will continue to fund the most innovative cancer research to achieve breakthroughs faster for patients who urgently need them. I'm pleased to say that our current research commitment has reached more than $188 million in multi-year grants. We are supporting more than 240 of the most visionary scientists worldwide, whose projects include producing next-generation immunotherapies, addressing the unmet needs of children with acute leukemia and finding cures for lethal diseases such as AML, myeloma and lymphoma.
With this impactful investment and our unparalleled dedication to providing lifesaving support and advocacy for patients, I believe that a world without blood cancers is within our reach.
Here at LLS, we say "Beating Cancer is in Our Blood," and this rallying cry inspires us all to work tirelessly toward our mission each and every day. As the world's largest nonprofit dedicated to fighting blood cancers, we press on with unwavering commitment and urgency. This giving season, we're counting on you to join us.