William Matsui, M.D., an oncology professor and researcher at Johns Hopkins University School of Medicine, recently received a Translational Research Program grant from The Leukemia & Lymphoma Society to pursue the development of treatments that can prevent relapse for multiple myeloma patients.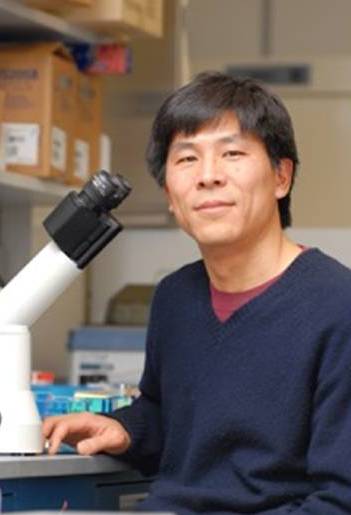 Several new therapies have been approved recently that have dramatically improved the ability to reduce tumor burden in previously treated multiple myeloma patients. However, the disease is still incurable. Will your research be able to change that?
The introduction of new therapies has significantly improved outcomes for patients diagnosed with multiple myeloma, and in many cases these medications can eradicate all measurable tumor burden. Unfortunately, cures remain rare in myeloma and most people will eventually relapse. If we can better understand how and why myeloma grows back, we hope that we can prevent relapse and eventually improve the long-term outlook for myeloma patients.
We initially studied bone marrow samples from multiple myeloma patients and found that only a fraction of cells are capable of growing and forming tumors in the laboratory. Because this enhanced growth potential is similar to normal stem cells, we called these cells "cancer stem cells." We later found that many drugs used to treat myeloma cannot kill these cells, and these findings may explain why many patients will relapse despite initially achieving complete remissions. Namely, myeloma stem cells persist following treatment and eventually begin to produce new tumor cells. Therefore, our goals are to understand how myeloma cancer stem cells are regulated, develop strategies to target these cells, prevent disease relapse, and improve survival.
In the simplest of terms, how would you summarize what you are hoping to do?
We are trying to keep multiple myeloma patients from relapsing. We identified myeloma cancer stem cells as a first step and since then have been trying to identify ways to inhibit these cells.
How are you trying to target these multiple myeloma cancer stem cells?
We have been taking two general approaches. The first is to target specific proteins that are on the cell surface. We originally found that myeloma cancer stem cells may not resemble the plasma cells that make up most of the tumor, but rather B cells that normally give rise to plasma cells. Because of these results we have been testing different antibodies against proteins that are found on B cells. One unique feature of cancer stem cells is their ability to maintain their growth potential over long periods of time, which may explain why relapse can occur after several years of remission. This process is called self-renewal, and we have also been studying the factors that regulate this property. Some of these pathways are important during embryonic development, and we have studied one of these, the Hedgehog pathway, in some detail. We have also investigated other factors that are important in regulating normal stem cells, such as the enzyme telomerase, and an important part of our research is to identify drugs that can target these pathways.
Much of your work focuses on a signaling molecule (GDF15) that seems to regulate the growth of the cancer stem cells. How does that work and why is it so significant?
Stem cells are required to maintain and repair all normal organs and tissues and carry out these functions by responding to cues in the environment. In multiple myeloma, it is well recognized that the tumor microenvironment plays an important role in drug resistance, but we found that a specific growth factor, GDF15, is produced by normal bone marrow cells from multiple myeloma patients. Our findings confirmed earlier results from French scientists, but we also found that GDF15 potently increases the growth of multiple myeloma stem cells by activating a cellular protein called SOX2. Support from the LLS Translational Research Program will allow us to find novel ways of blocking SOX2 and target myeloma cancer stem cells.
How are you translating these discoveries into therapies that will extend and improve the lives of myeloma patients?
To translate our findings, we have two major lines of research. The first is to better understand the clinical role of cancer stem cells in myeloma. The concept of cancer stem cells is controversial in multiple myeloma as it is in many other malignancies, and we have been examining the relationship between the number of cancer stem cells and outcomes in myeloma patients. Our early data suggest that increasing numbers of cancer stem cells as well as GDF15 levels in the blood can predict when myeloma will relapse. The second way we are translating our findings is to begin to carry out clinical trials studying agents that target cancer stem cells
What kind of treatment options do you see for myeloma patients 10 years from now?
New drugs have dramatically changed how we treat myeloma over the past decade by improving our ability to eliminate detectable disease, controlling symptoms for longer periods of time and more safely, and providing more options for patients who have relapsed. In 10 years, we hope that we can generate more strategies that focus on further lowering relapse rates. These may come in the form drugs or allogeneic bone marrow transplant strategies that harness the immune system against myeloma as well as targeting the processes that regulate self-renewal in the disease.