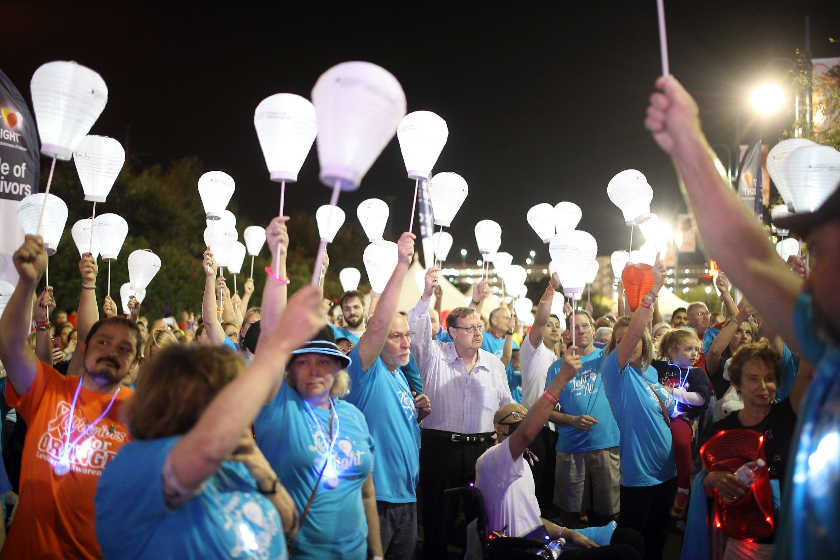 The Leukemia & Lymphoma Society (LLS) has helped millions impacted by cancer throughout their almost 70-year history. But the fight against blood cancers cannot be won without support.
LLS's Light The Night fundraising campaign continues to help light the path to cancer cures and give hope to cancer patients nationwide. Through Light The Night, thousands of national partners, sponsors and corporate teams, including Burlington Stores, Pharmacyclics, Janssen, Walgreens and Wawa, are helping LLS fund lifesaving research and support for patients battling cancer. It is because of the lifesaving advances in treatments that more patients are surviving cancer.
Life after cancer was once unimaginable. No one forgets that he, she or a loved one once had cancer. Many survivors progress to a "new normal." Adjusting emotionally is a process that takes time. But survivors might also find that, in some ways, the new normal is as rewarding and gratifying than life before cancer.
As LLS's National Presenting Sponsor of Survivorship and Hope, Pharmacyclics and Janssen are committed to working with LLS through its Light The Night fundraising campaign to shine a spotlight on what it means to be a cancer survivor.
"We are honored to sponsor The Leukemia & Lymphoma Society's Light The Night Walks in support of their efforts to help patients and caregivers through their blood cancer journey from diagnosis to treatment, and ultimately to their new normal," said Dr. Roula Qaqish, Head of Medical Affairs, Pharmacyclics LLS, an AbbVie company. "Through The Leukemia & Lymphoma Society and this incredible nationwide movement, we look forward to helping further educate the public and empower patients in blood cancer community."
Dr. Andree Amelsberg, Vice President of Medical Affairs at Janssen Oncology, added, "The Light The Night campaign is the perfect platform for partners and sponsors like us, as it allows us to bring our messages of support directly to blood cancer communities across the country. LLS holds 140 Light The Night Walks each fall, providing a meaningful opportunity to reach many of the 1.3 million Americans living with or in remission from a blood cancer as well as their loved ones."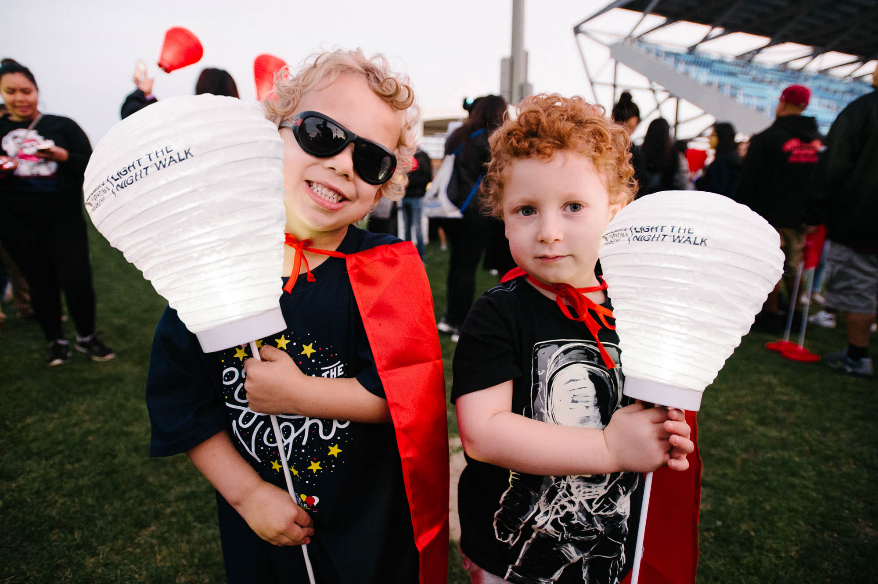 LLS thanks all its 2018 National Corporate Partners to bring us one step closer to finding cures, including #1 Corporate Partner and Honored Friend: Burlington Stores. National Presenting Sponsor of Survivorship and Hope: Pharmacyclics and Janssen. Leading Lights: Walgreens; and The Wawa Foundation. Luminaries: Amgen; Astra Zeneca; Barclays; Carter's; Celgene Corporation; Elbit Systems of America; FIS; Genentech/Biogen; Kite, a Gilead Company; Great American Cookies®, Marble Slab Creamery®, MaggieMoo's Ice Cream & Treatery®, Pretzelmaker®, Hot Dog on a Stick®, and Round Table Pizza®; Pfizer Oncology; Stater Bros. Charities; Takeda Oncology; and The United Food and Commercial Workers (UFCW), LLS's longest standing partner.
LLS and the 2018 Light The Night National Corporate Partners share the goal to support patients and caregivers through their cancer diagnosis and treatment – through ground-breaking research efforts, continuous advancements in treatment and educational resources to inform and empower.
Learn more about The Leukemia & Lymphoma Society and Light The Night, volunteer, participate or donate. Visit www.LightTheNight.org for more information.