A nasty cough and extreme fatigue first led Myrna and Lou Binder to bring their 12-year-old son, Jeff, to the doctor for an examination. But the flu-like symptoms persisted until more tests enabled the doctors to arrive at the shocking diagnosis: non-Hodgkin lymphoma. The year was 1975.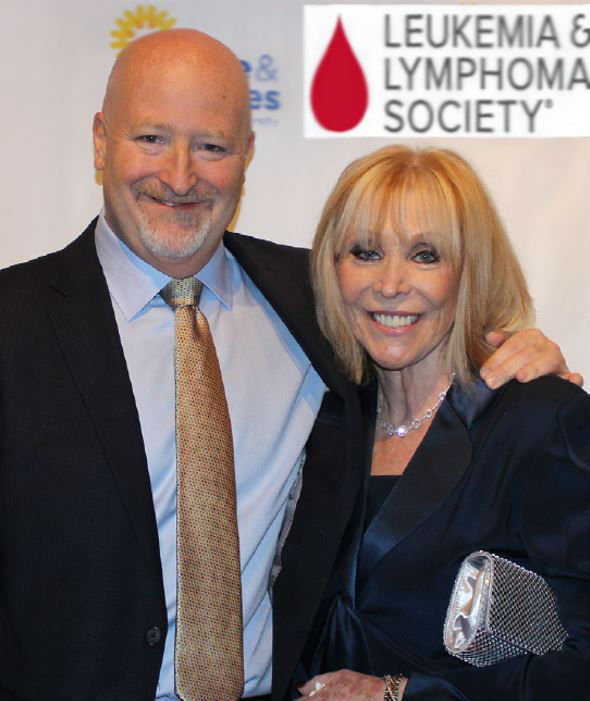 Over the next three years, Jeff endured chemotherapy and other treatments, usually at their doctor's private offices in Upper Manhattan. But once a week, on Thursdays, he received his treatment in the public outpatient clinic that what was then known as Babies Hospital, part of Columbia-Presbyterian Hospital.
It was there that Jeff and his parents witnessed the suffering of families who were even less fortunate than they were. It was those Thursday visits that would forever change his perspective on access to care.
Helping Families When They Need it Most
While Jeff was receiving treatment, Myrna, who goes by the nickname Moppie, began volunteering at the public outpatient clinic. Inspired by his mother's passion to give back by volunteering her time, Jeff told himself that if he was ever fortunate enough to have the means to help the families of childhood cancer patients, he would try to do so.
And so he did. Several years ago, Jeff established Moppie's Love, an organization dedicated to providing financial help to the families of children who have cancer. The funds are provided in block grants to children's hospitals and the local staff is empowered to make decisions about how they are used. Moppie's Love has donated to several hospitals around the country.
Recently, after meeting Piper Medcalf, the executive director of The Leukemia & Lymphoma Society (LLS)'s Georgia Chapter, Jeff was inspired to join forces with LLS to launch the Urgent Need Program. The Urgent Need program provides eligible pediatric and young adult blood cancer patients, or adult blood cancer patients enrolled in clinical trials, with financial assistance for non-medical expenses including rent, mortgage, lodging, utilities, childcare, elder care, food, transportation, car repair, car insurance, phone service, and acute dental work related to treatment. Eligible patients receive a stipend of $500, once within a 12-month period, for emergent costs that impede the patient from receiving timely treatment.
A New Perspective
Jeff and the Binder family have had a profound impact on patients in urgent need of care and show no sign of slowing down, as Moppie's Love continues to expand year after year.
"You never choose to have cancer, but it gave me a new perspective I would not have without having gone through it," says Jeff. "I feel fortunate that I am able to give back to a cause that is so organic to my own experience. I want all childhood cancer patients to know there is hope to live a healthy adult life."
And what is Jeff's philosophy on philanthropy?
"Do what you can based on your means. Try to give to something about which you are passionate and is true to your experience."