All 9/11 responders put their own lives at risk to save others from the events that occurred at the World Trade Center (WTC) on September 11, 2001, in New York City. Since then, several studies have shown elevated rates of cancers such as multiple myeloma, prostate cancer and thyroid cancer among first responders and those who worked nearby.
Today, a new study published in the journal JNCI Cancer Spectrum adds another cancer to that list, leukemia, which is a cancer of the blood and bone marrow. Researchers of this study examined cancer incidence in nearly 29,000 first responders, including law enforcement, construction, and telecommunications workers who had some level of exposure to the WTC dust.
While the study did not find a clear relationship between length of time or the intensity of exposure in the development of cancer, researchers did identify several risk factors that were linked to a higher risk of developing cancer including age, gender and smoking status.
Some may question why the findings of increased risk of leukemia, specifically, have just come to the forefront now, nearly two decades after 9/11. The study's author, Susan Teitelbaum, PhD, professor of environmental medicine and public health at the Icahn School of Medicine at Mount Sinai in New York City, said, "Previously the sample size wasn't large enough to detect an association."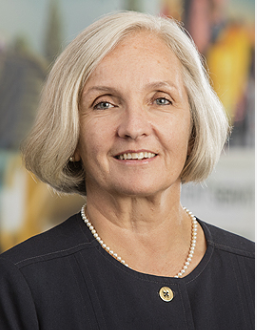 In an interview with Medscape Dr. Gwen Nichols, Chief Medical Officer at The Leukemia & Lymphoma Society, explains, "Associations of older age and smoking are not surprising. Leukemia can take years to develop after exposure to a carcinogen, so past studies may have been completed too early to pick up on a heightened risk. Many earlier studies were also smaller, and since leukemia is relatively rare, these samples may not have included enough patients to conduct a full analysis."
Dr. Nichols elaborates, "It is also highly unlikely that any one exposure is unifactorial when it comes to leukemia. If someone is at higher risk, such as a smoker or being older, then exposure to environmental toxins may increase the risk more, as opposed to someone without those factors," she said. "What we know about causes of leukemia — from the standpoint of exposure to toxins — is limited. It would be great to learn more, especially in this era of genetic testing, and be able to tell people how to help reduce their risks."
According to Dr. Nichols, ongoing research may shed some light on a "genetic link" between exposure and the development of leukemia. Healthy individuals who are not diagnosed with a blood cancer, but are found to have a group of cells with an acquired gene mutation known as clonal hematopoiesis of indeterminate potential, have been found to be more prone to developing leukemia as they age.
"The Leukemia & Lymphoma Society is currently supporting research that is looking at the development of CHIP over time, for multiple myeloma and leukemia," said Nichols. "This study looked at the development of CHIP in first responders, and they saw an increase in clonal CHIP that was higher than what one would expect, as compared to age matched controls."
The findings reported in this study suggest exposure could be causing increases in mutational changes. "It has a fairly long latency and that may partially explain why we're seeing more leukemia now," said Dr. Nichols.
The study is ongoing, and Dr. Nichols said she is "hopeful that a paper will published when the research is completed."
LLS also provides resources and information on the risks to fire fighters. Learn more here.
NCI Cancer Spectr. Published January 14, 2020. Full text