For 16 years, Burlington Stores has partnered with The Leukemia & Lymphoma Society (LLS), funding research and lifesaving treatments. Together, they have saved lives and helped bring smiles to those touched by blood cancers, with more than $32 million raised to date. However, with nearly 1.3 million people in the U.S. living with or in remission from blood cancers, there is still more work to be done. That's why for the 17th consecutive year, Burlington and LLS are joining forces in the fight against blood cancers by raising money for lifesaving research and treatments, as well as helping child survivors get ready for the milestone of returning to school after undergoing treatment.
Timed to Blood Cancer Awareness Month, the campaign kicked off on Sunday, September 9 in more than 640 Burlington stores nationwide. Now through December 1, customers are encouraged to donate $1 or more at checkout to support LLS's goal to create a world without blood cancer by advancing research to find new treatments and cures. Last year alone, this campaign raised more than $3.3 million to support the cause.
Nearly 6,000 school-age children are diagnosed with blood cancers each year. To help ease their transition back to school after treatment, Burlington and LLS are working with the 56 LLS chapters nationwide to surprise young survivors across the country with a gift card for a new head-to-toe look for schoolat their local Burlington store, so they can feel excited and confident while showcasing their own personal style.
Styled by Burlington, below are the heroic stories of young cancer survivors, Garret, Olivia and Gabriela, who LLS and Burlington have brought smiles to. Along with other fellow survivors, their smiling faces will be featured in stores nationwide.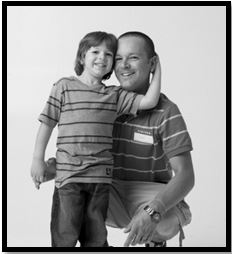 Garrett
Shortly after Garrett's second birthday, his parents began to worry when he started experiencing unusual symptoms such as back pain, loss of appetite and trouble walking. It wasn't long before they brought him to the Children's Hospital of Philadelphia to see what was wrong. After undergoing several tests, Garrett was diagnosed with leukemia and began aggressive treatment right away.
Today, Garrett is a healthy third grader and has been in remission for two years! Despite several side effects and countless hospital visits over the years, he continues to keep a positive attitude and push through with indescribable bravery. He recently made his local little league all-star baseball team and wants to be a professional baseball player when he grows up.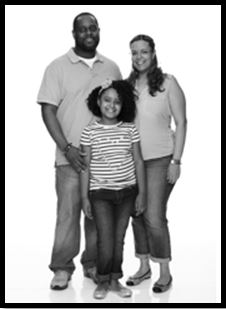 Olivia
Olivia was diagnosed with acute myeloid leukemia at the age of two. She underwent numerous rounds of chemotherapy, received two bone marrow transplants and had several surgeries. Despite everything, she maintained a joyful demeanor, which inspired all those around her.
Today, Olivia is 11-years-old, cancer free and doing great in her school's singing program. She is also a very helpful big sister to her little brother Grayson.
Gabriela
Gabriela was diagnosed in February 2007 with acute lymphoblastic leukemia (ALL) when she was just two years old. The typically energetic and playful little girl began to experience trouble walking and often fell while playing. Although she walked with difficulty, no other symptoms were noted by her parents. After testing diagnosed her with ALL, Gabriela would have to endure two years of chemotherapy, along with port surgeries, countless blood transfusions and tests. Gabriela stayed overnight in the hospital for weeks after her surgeries.
Today, Gabriela is in the eighth grade and the captain of her school basketball team. She loves going to the beach with her friends and family.
Customers shopping at any Burlington store now through December 1 can donate at checkout to benefit LLS, helping to find cures for blood cancers. For more information visit Burlington.com or LLS.org.
To find a store near you and to shop online, visit www.Burlington.com.
Be part of the celebration. To register for a Light The Night event near you, visit www.lightthenight.org.