World Class Sailor Shares His Survivorship Story with LLS
​
Three-time All American sailor, America's Cup winner, award-wining ESPN commentator, author, and philanthropist, world-class sailor Gary Jobson humbly refers to himself as a "good neighbor" who's passionate about giving back, but to everyone else he's nothing short of an American hero. Although he's stepping down from his role as The Leukemia Cup Regatta Chairman in 2018, his inspirational story and impact on the fight against cancer endures.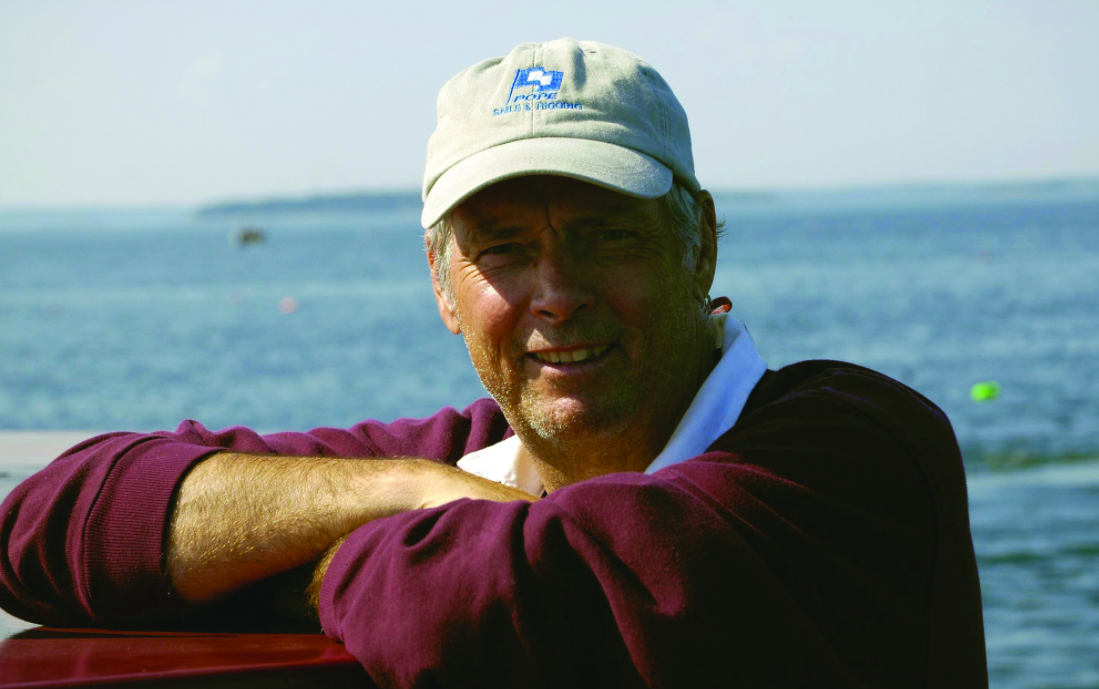 In 1993, Gary took the helm as Chairman of The Leukemia & Lymphoma Society's (LLS) premier sailing fundraising campaign, The Leukemia Cup Regatta. More than two decades later, his contributions to the cancer arena and the sailing industry have been unsurpassable to say the least.
The Leukemia Cup Regatta, a thrilling series of sailing, powerboat and stand up paddle events that combines the joy of boating with the important task of raising money to cure cancer, has raised more than $62 million to help LLS make extraordinary progress in fighting blood cancers. Gary played a major role in spearheading the campaign's success.
Gary recently shared a few thoughts with LLS about sailing around the world with close pal and media mogul Ted Turner, surviving blood cancer, and more...
"I started sailing as a young child, I knew it was going to be my favorite sport and it has opened up many doors of opportunity throughout my life. I'll never forget when I met Ted Turner at a sailing event when I was 22 years old. He said to me, 'We've got to sail together one of these days.' He made a deal with me – I'd help him with his sailing, and in turn, he would help me with my business career. I thought that was a pretty good exchange. We ended up winning America's Cup twice with his infamous boat, 'Courageous' and sailed all over the world together. I've had the opportunity to cover sailing for NBC, ESPN, and the Olympics.
 I've won a few big events throughout my sailing career, but one of my proudest achievements is being involved with The Leukemia Cup Regatta. When you help other people out, in the end, the person who is helped out is you.
 In an ironic twist of fate, in 2003, a decade after I began my association with LLS, I was diagnosed with lymphoma. I never thought that all of the funds that we had been raising to develop treatments for cancer would one day save my life. Today, it's been 14 years since my stem cell transplant and I'm proud to say I'm cancer free.
 Fighting cancer is a full-time job but I tried to never let it slow me down. One of my fondest memories during that difficult time was when I was lying in my hospital bed, and a New York Knicks replay game came on the television screen – it was a game I had attended years before I got sick. I was sitting courtside so I could actually see myself watching the game. I knew in that moment I had to get back to being that healthy again. I had to keep fighting.
 I named one of my sailboats 'Whirlwind' because my life has been filled with a whirlwind of events. Staying thankful and keeping a positive attitude are crucial to getting through difficult times.
 I'll always hold The Leukemia Cup Regatta close to my heart. Maybe one day we will find a way to wipe out this disease. Fortunately, at this time, a cancer diagnosis doesn't equal a death sentence. I do know that being a good neighbor during a time of need is one of the greatest satisfactions you can have in life."
In addition to traveling to 429 Leukemia Cup Regatta events, Gary has won numerous awards including an Emmy for his production of sailing at the Olympic Games, given more than 2,000 lectures throughout the world, authored 18 sailing books, and coached at the U.S. Merchant Marine Academy and the U.S. Naval Academy. In October 2003, Gary was inducted into the America's Cup Hall of Fame by the Herreshoff Marine Museum. 
Gary and his wife, Janice, have three grown daughters and four grandchildren. The Jobsons have lived in Annapolis, Maryland since 1977.
To learn how you can become involved with Leukemia Cup Regatta, visit www.leukemiacup.org/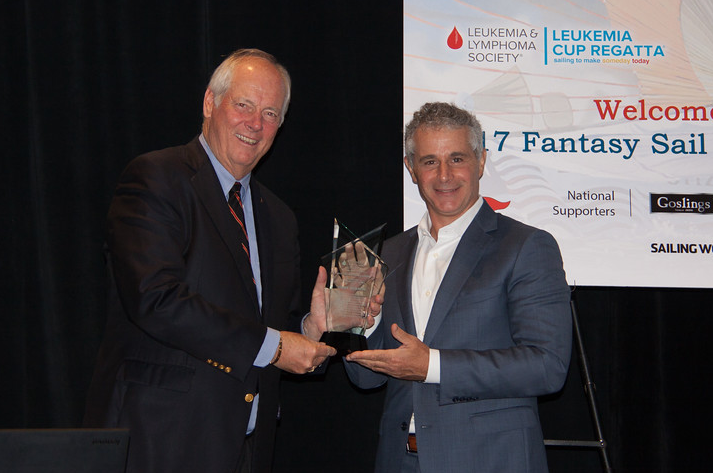 In photo above: Andrew Coccari (r), Chief Product Officer, The Leukemia & Lymphoma Society presents Gary Jobson (l) the Vision for Life Award, an award that was established in 1998 to recognize individuals, corporations or organizations that furthered LLS's goal to create a world without blood cancer by having the vision to "look outside the box."