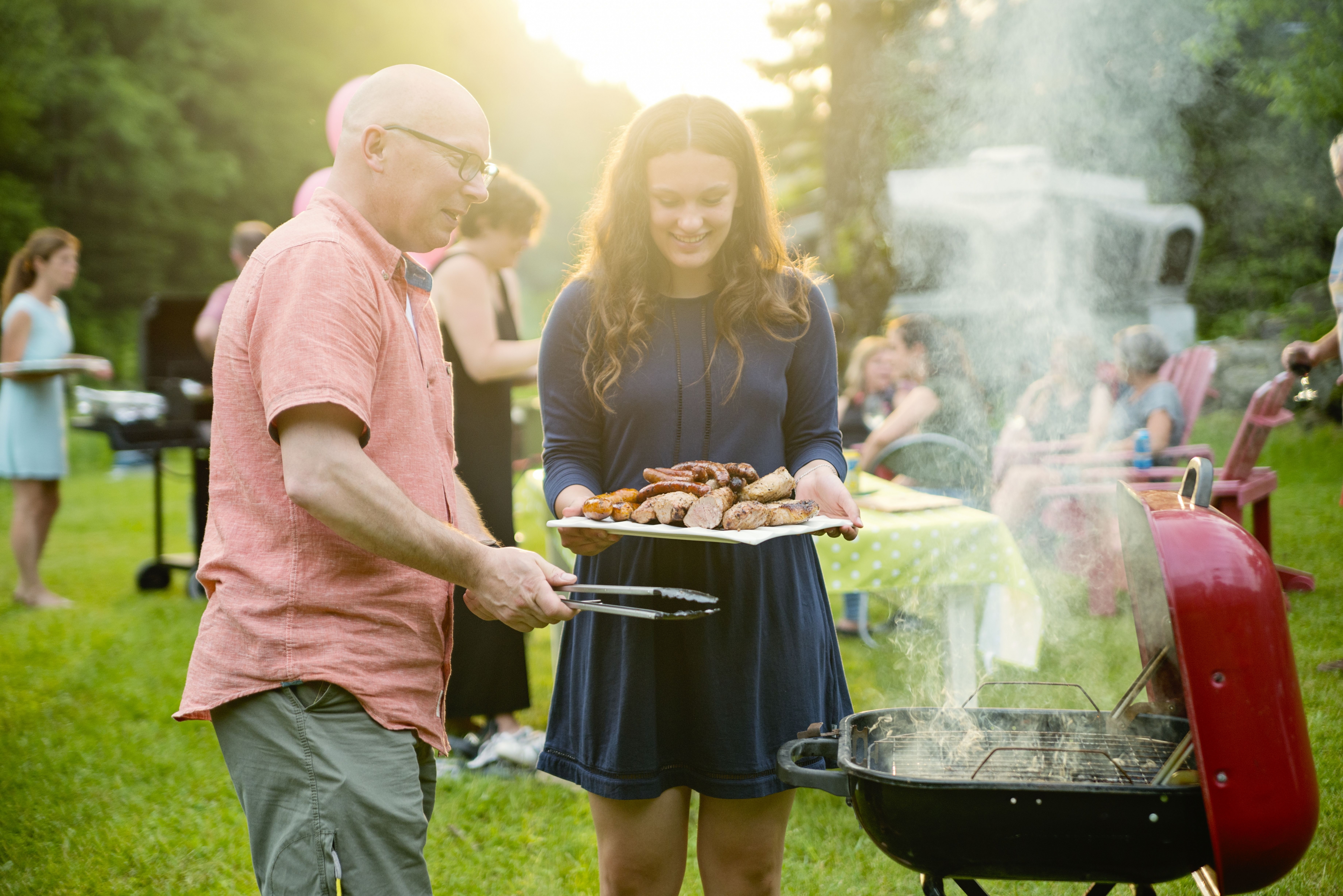 Summer is around the corner and BBQs go hand in hand with summertime. It can be helpful for cancer survivors and those wanting to prevent cancer to brush up on healthy grilling practices. So before you fire up the grill, here are some tips on creating a healthy BBQ.
1. Choose healthy proteins.
Skip the hamburgers, hot dogs and red meats since red and processed meats might increase cancer risk. Instead, choose healthier proteins such as:
Skinless chicken
Turkey breasts
Fish
Veggie burgers
Tofu
These options are lower in fat and can help you maintain a healthy body weight. If you must keep hamburgers and hot dogs on the menu, choose low-fat and preservative-free meats.
2. Be aware of HOW you are cooking meat.
Cooking meats at a high temperature (such as grilling) can possibly lead to HCA and PAH formation. Marinating meat or microwaving for two minutes before grilling can cut down on the formation of carcinogenic compounds. Be sure to also trim any fat and avoid charring or burning meat.
3. Make room for more fruits & veggies.
Of course, it's always a good idea to add more fruits and veggies to any plate, but did you know that grilling intensifies the flavors, too? You can marinate and grill fruits and veggies whole, slice in long strips or make kebabs with skewers. It is best to cook over medium heat. You can cook veggies like asparagus, onions, mushrooms, zucchini and eggplant directly on the grill grate or in a grill basket. Place fruits on the outer edges of the grill grate for indirect heat cooking. Examples of fruits that are fabulous when grilled include apples, mango, melon, pineapple and peaches. Like veggies, fruits need to be marinated or brushed with olive oil before cooking to keep them from sticking.
4. Have fun!
Barbecuing is a perfect way to socialize, relax and spend quality time with family and friends. Lowering stress levels is key to overall health, so have fun and laugh lots!
5. Don't hesitate to complement your grilled meal with a delicious summer salad.
Try this power-packed summer salad for a colorful, flavorful side dish to complement your grilled meal. Get the full recipe here: Summer Tomato and Corn Salad with Basil.