The holidays are filled with delicious foods and beverages, but whether you're undergoing cancer treatment or want to feel your best this season, it is a good idea to eat healthy and limit alcohol consumption. Try this comforting Ginger Holiday "Mocktail" for a festive option instead!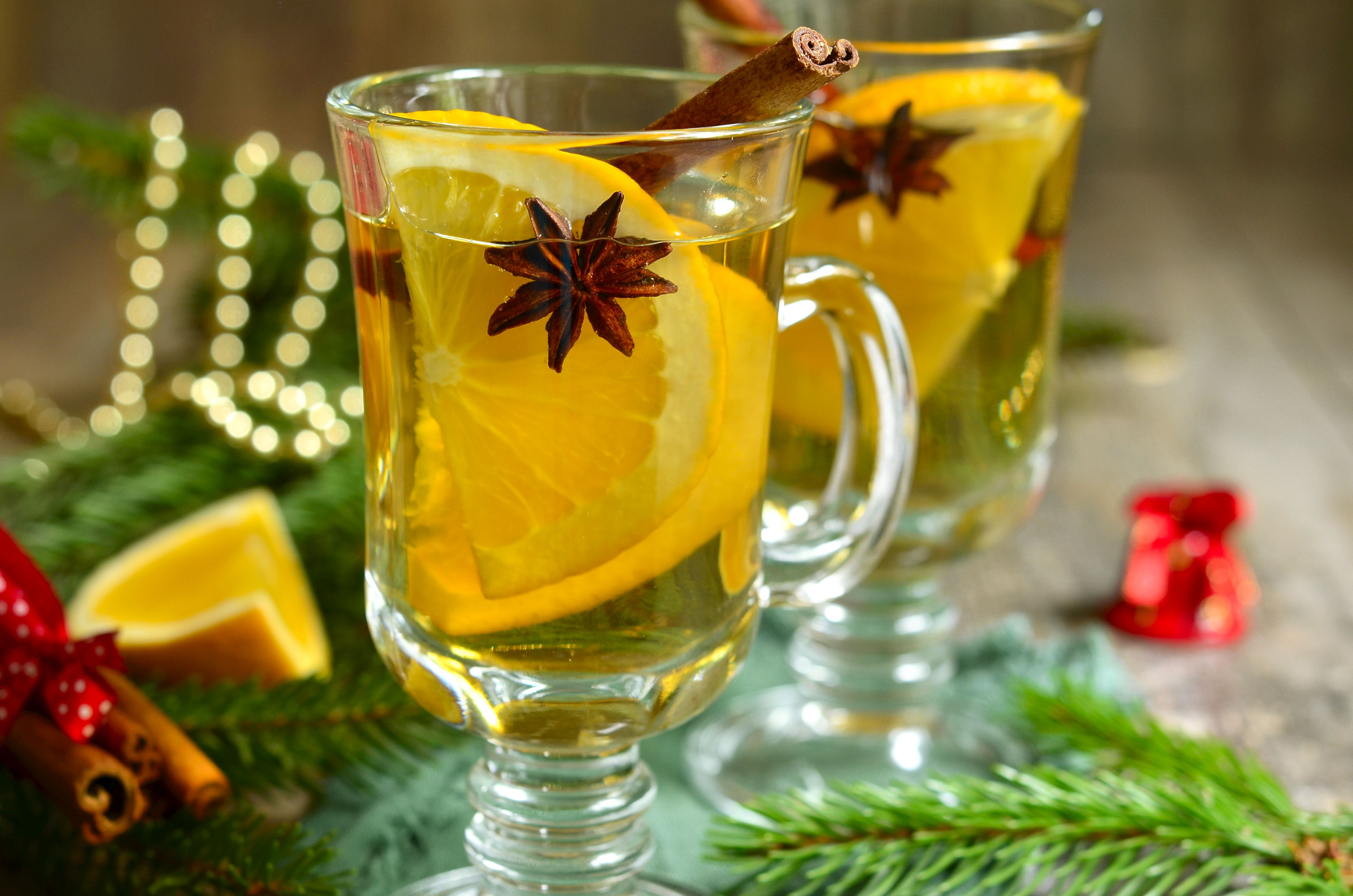 According to PearlPoint Cancer Support, a nonprofit public charity committed to improving the lives of adults impacted by cancer, "Ginger helps combat nausea if your treatments have left you feeling a little sick to your stomach. You can serve this drink hot or cold so it can be a refreshing treat during a holiday party or warm you up on a cold night."
Ingredients
1/3 cup (3 oz.) thinly sliced, fresh ginger
1 whole star anise
3-in. piece stick cinnamon
1½ cups cold water
Agave, maple syrup, honey or sugar*
1 lemon, cut lengthwise into 4 wedges
To serve hot:
3 cups hot water
To serve cold:
3 cups cold seltzer or club soda
Directions
Place ginger, star anise, cinnamon and water in small saucepan. Bring water to a boil over medium-high heat, reduce heat and simmer for 5 minutes. Cover, and set aside to steep for 30 minutes. Strain hot ginger concentrate into heatproof measuring cup.
To serve hot, divide hot concentrate among 4 mugs. Add 3/4 cup hot water to each, and sweeten to taste. Add lemon wedge to squeeze into hot gingerade.
To serve cold, cool ginger concentrate to room temperature. Divide among 4 tall glasses. Add 6 ice cubes to each glass, then pour in 3/4 cup club soda. Sweeten cold gingerade to taste, add lemon wedge to each glass, and serve.
Unused concentrate will keep, tightly covered in refrigerator, for 3 days.
*If using sugar, combine 3/4 cup with 3/4 cup cold water in a small saucepan. Set the pot over medium-high heat and cook until the sugar dissolves, 3-4 minutes, stirring occasionally. Cool to room temperature, then use the syrup or refrigerate, tightly covered. This simple syrup keeps indefinitely.
Makes 4 servings.
Per serving (includes 2 tsp. sweetener per serving): 54 calories, <1 g fat (0 g sat fat),
14 g carbohydrates, <1 g protein, 0 g fiber, 3 mg sodium.
This recipe is provided by PearlPoint Cancer Support.