After Eevie was born, she was diagnosed with a rare form of childhood blood cancer that affects 1 in 5 million newborns. She was given a 17 percent chance of surviving to age 2. This month, Eevie celebrated her third birthday. Her mother, Brynne, tells her story…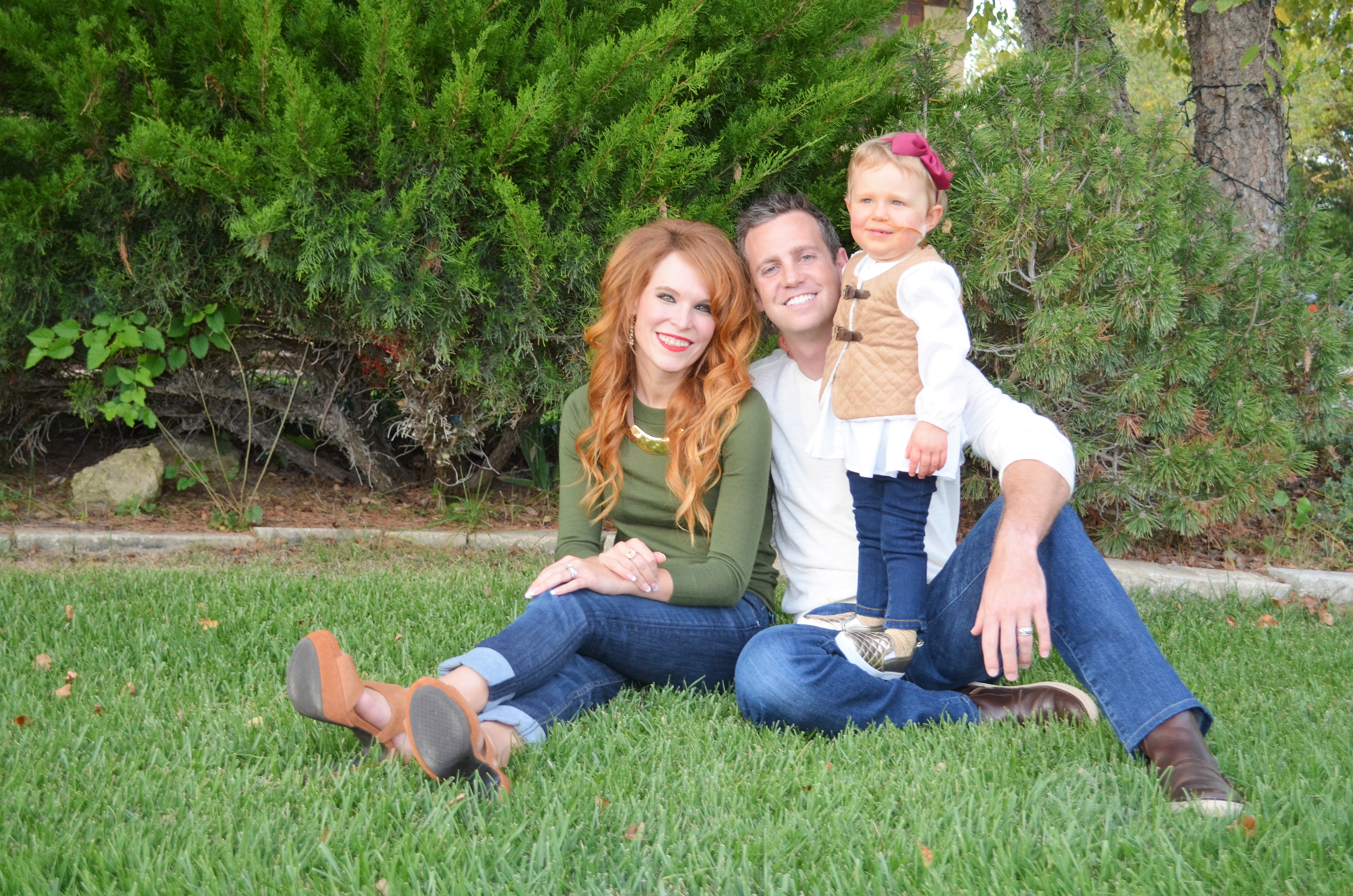 When Eevie was born, we noticed little blue spots all over her body. Tests later revealed that her white blood cell count was 50 times higher than normal. Hours later, my husband Ryan, Eevie and I were flown to a children's hospital that specializes in pediatric hematology and oncology. I had just given birth, and all of the sudden we were on the cancer floor.
The oncologist confirmed our worst fear. Eevie had congenital acute lymphoblastic leukemia. At that moment, I nearly threw up. I could barely breathe.
We spent seven months at the hospital in a city away from home. I stayed with Eevie while Ryan, a police officer, drove back-and-forth to work so we could keep our insurance.
After this long stay, we were thrilled to bring our baby home. Eevie continued treatment at home and we also traveled back to the hospital for several rounds of lengthy in-patient chemotherapy. We enrolled her in three different experimental treatment studies.
The side effects were tough. Eevie vomited continuously throughout the day, had numerous infections and was in-and-out of intensive care. At one point, she completely stopped breathing twice in one day. I just started screaming. There is nothing like watching your daughter's oxygen numbers drop as a medical team tries to keep her alive.
After the high-dose chemotherapy was finished, we thought we were headed for smooth sailing. She was cancer free!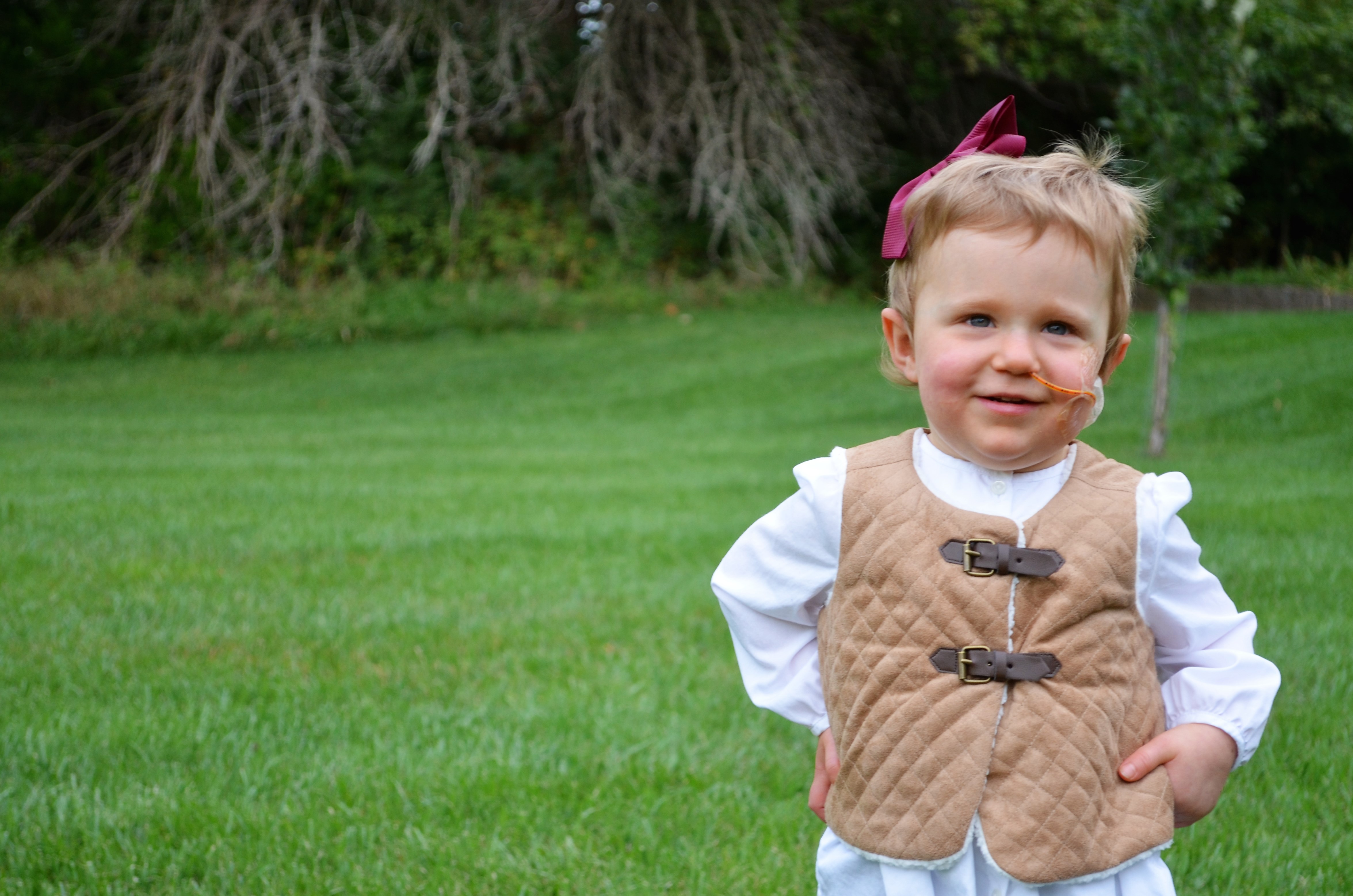 Our moment of light did not last long enough. Eevie had a severe reaction to chemotherapy, which caused her body to attack itself. Over the course of a month, a rash that looked like a severe burn spread over her entire body. She rapidly began to lose weight and was only 15 pounds at age 2. We went to about 20 different doctors locally and throughout Kansas and Missouri.
Eventually the rash became so severe, that we cancelled our much-awaited trip to Disney World and flew to the Children's Hospital of Philadelphia for a three-month inpatient stay. Top dermatologists had never seen anything like it. We were back to the airplanes and IV poles. Back to sleepless nights living in the hospital. Back to the fear and back to the darkness.
The holiday season brought hope. Just before Christmas, Eevie underwent an exploratory surgery, and extensive labs revealed she had Severe Combined Immunodeficiency Syndrome (SCID) or "Bubble Boy" disease. Testing revealed that the disease was not genetic and was most likely caused by the chemotherapy.
She received an immunoglobulin therapy, which had a miraculous effect. The rash literally melted away. The doctors said she would need time to recover and anticipated she would need a bone marrow transplant.
With our new plan in place, Eevie arrived home from Philadelphia just in time for Christmas. We were beyond blissful to have her home, but this holiday was far from typical.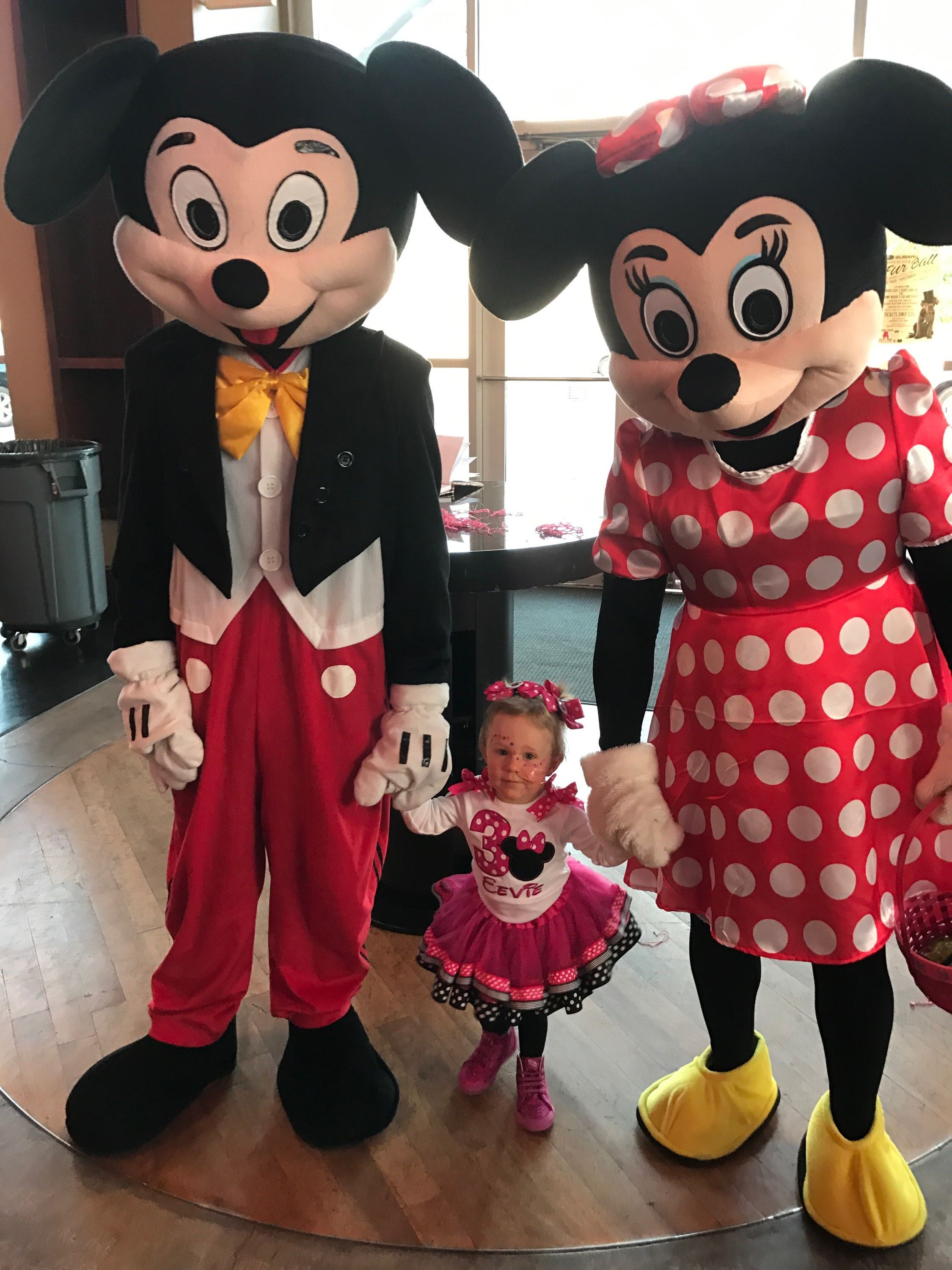 For the next six months, we were under strict precautions. Eevie was not able to go out in public or leave the house. She could not be near other children. All water – including bath water – had to be sterilized or boiled. She could not touch any grass or plants.
After a few months, her immune system began to recover on its own. By September, Eevie miraculously recovered. She no longer needed a transplant.
Since then, we have been free. Free to roam Target. Free to buy bacon at the grocery store. Free to drink a glass of water from the sink. Free to stand in the grass. Even free to hold hands with cousins at the zoo. In addition, we are now free to go on our upcoming trip to Disney World!
When I look at Eevie, my heart is filled with so much gratitude it becomes difficult to breathe. Not only is she surviving, she is thriving. This week, I wept tears of joy as I dropped Eevie off at her very first day of preschool. I long to take Eevie prom dress shopping, console her through her first break up, and watch her walk down the aisle.
We do not know exactly why Eevie made it through. We do know that it is likely due to an intricate combination of various treatments. Through life-saving research funded by The Leukemia & Lymphoma Society, this kind of hope is made possible – for my family, and for all the other families impacted by blood cancer.
These days, our family has very different views of the meaning of happiness and the meaning of pain. Over the past three years, hardship has become our acquaintance, awareness our friend, and gratitude our dearest companion.
We have realized that we can never say with certainty that something will or will not happen. For us, a marathon of despair turned to a journey of hope. For our little family – though I am not sure how or why – the impossible became possible.
Brynne and her husband, Ryan, live in Wichita, KS. Ryan is a police officer and Brynne is psychologist. Eevie is their first and only child. They also have a dog – a Pug mix named Annie. To read more stories about Eevie, click here.
This #GivingTuesday, help LLS continue to celebrate the joy of loved ones "coming home" after cancer treatment. When you support LLS you not only advance pioneering research, you accelerate promising treatments that save lives. Together let's make someday, today! Join us at www.lls.org/givingtuesday