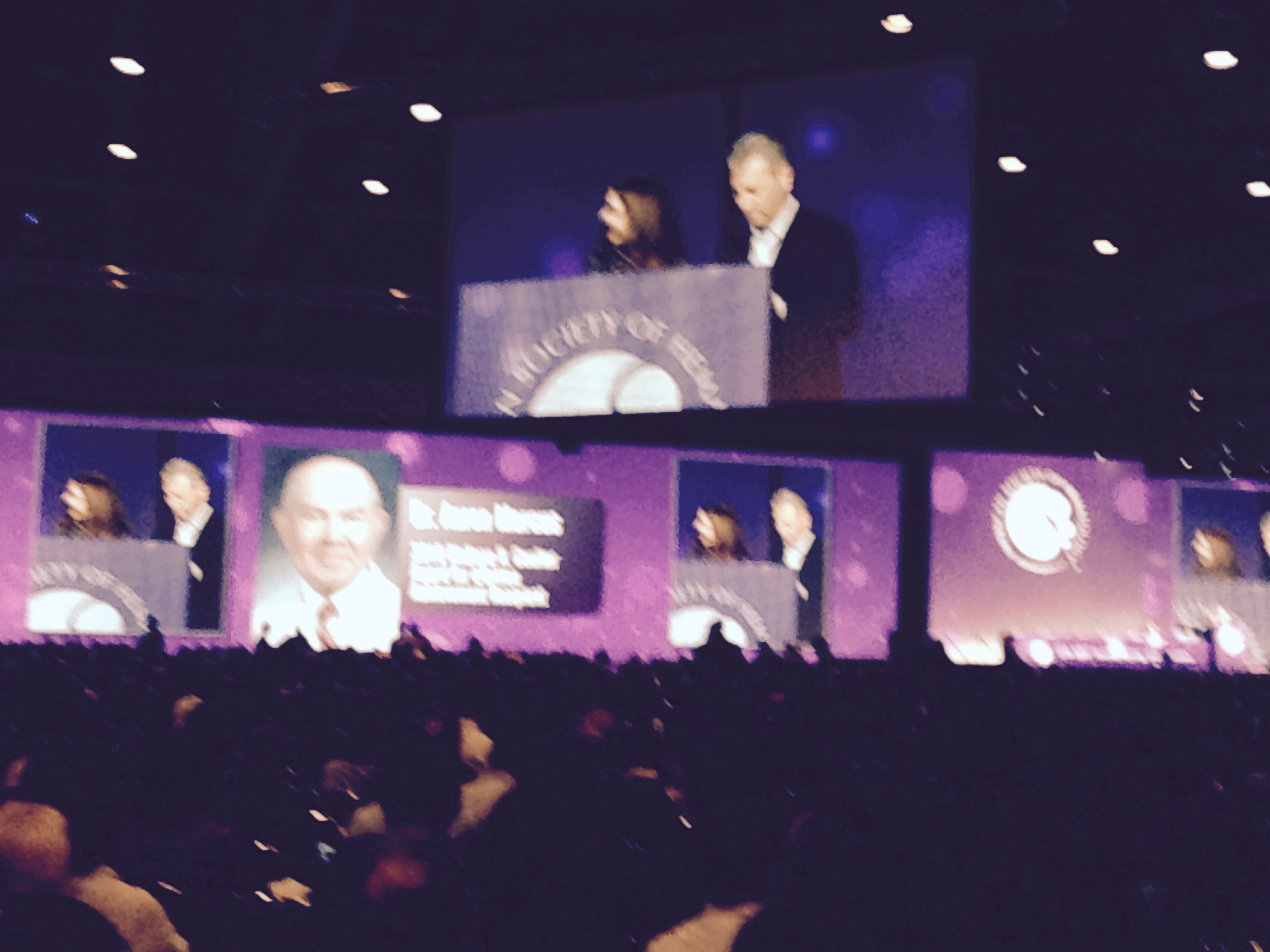 Today at the American Society of Hematology (#ASH15) Annual Meeting we turn our attention to lymphoma, and in particular emerging immunotherapy approaches to treat this blood cancer that affects the lymphatic system, a key player in the body's immune system. Exciting progress is being made on this front.
Several LLS-funded researchers were among a group at a session entitled "Novel Immunotherapy Strategies in Lymphoma."
One presenter, Craig Moskowitz, M.D., of Memorial Sloan Kettering Cancer Center, shared findings from a Phase 1 study of a therapy called denintuzumab mafodotin (SGN-CD19A).
This investigational drug is what is known as a monoclonal antibody drug conjugate - an antibody (a protein used by the immune system to neutralize pathogens) combined with a cytotoxic agent that kills cancer cells. The antibody helps deliver the toxin directly to the cancer cells with minimal impact to surrounding cells.
Moskowitz said therapy was well tolerated by patients in a Phase 1 trial, and showed durable responses. A Phase 2 study is now beginning.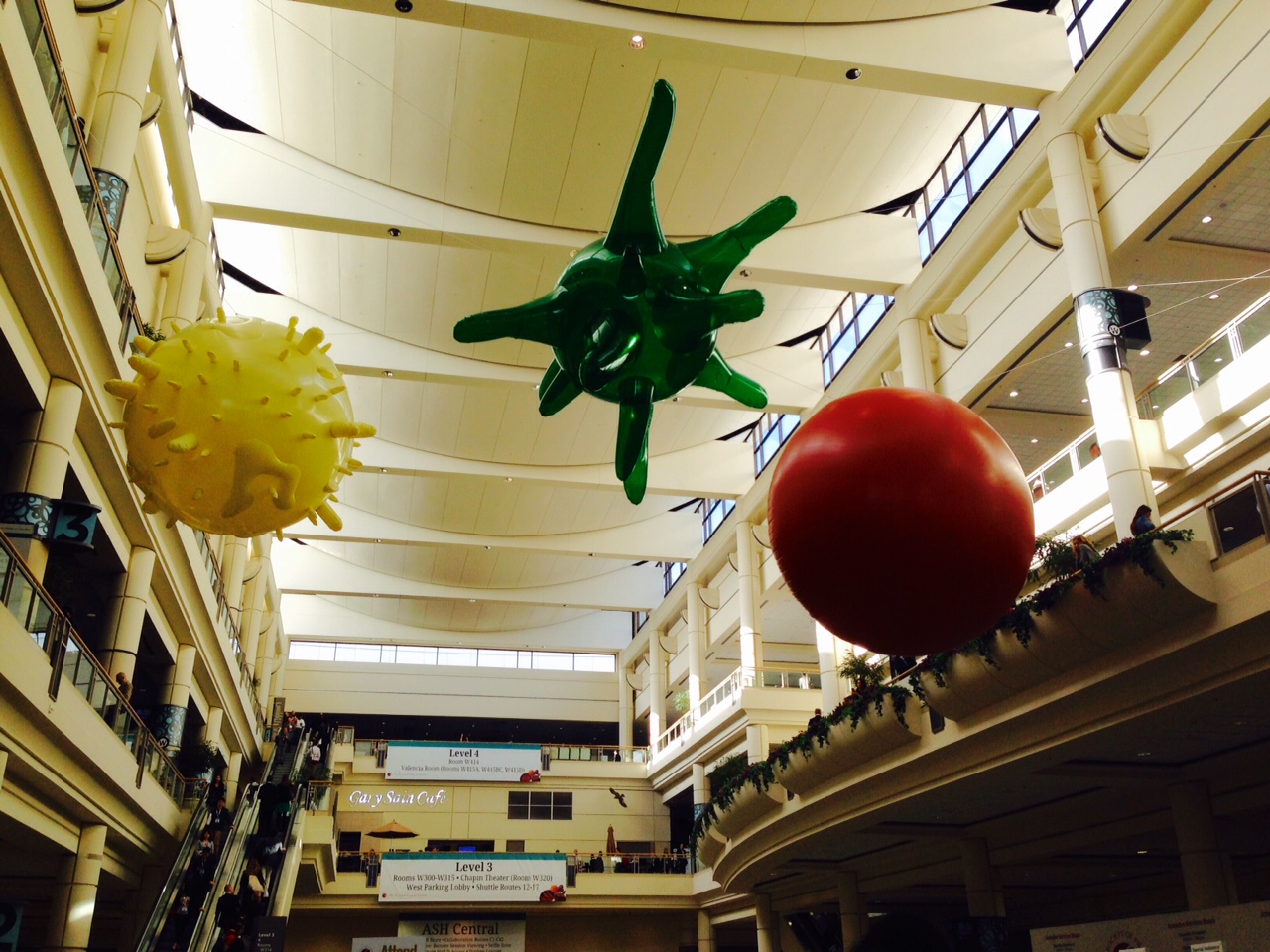 We've spoken a lot about a treatment approach called chimeric antigen receptor (CAR) T-cell immunotherapy. With this method, T-cells, which play a central role in the immune system, are removed from the patient's body, genetically modified to bind with a monoclonal antibody, and then reinfused into the body. The antibody is able to home in on the antigen on the tumor cell and deliver the cancer killing T-cells directly to the tumor cells.
LLS has been funding a CAR-T program at University of Pennsylvania for nearly two decades. Those trials have been focused on acute lymphoblastic leukemia (ALL) and chronic lymphocytic leukemia (CLL). Today, a colleague of that group, Stephen Schuster, M.D., of Penn, presented encouraging data on a CAR-T trial for patients with lymphoma.
Schuster and his team treated 30 patients with the therapy – 15 with diffuse large B-cell lymphoma (DLBCL); 13 with follicular lymphoma; and two with mantle cell lymphoma. After six months they observed a 47 percent response rate; of the DLBCL group, six were in complete remission, one had a partial response, and eight had disease that progressed. Those in complete remission remained so after six months.
In the follicular lymphoma group, seven achieved complete remissions, one had a partial response, and three had disease that progressed. One of the three mantle cell lymphoma patients had a partial response; the other two did not respond. A Phase 2 clinical trial was begun in July 2015.
Cameron Turtle, M.D., Fred Hutchinson Cancer Research Center, is also testing a CAR-T approach for patients with lymphoma and CLL. In his study, the patients were first treated with a combination of chemotherapy – fludarabine and cyclophosphamide - to deplete the lymphoma cells before the CAR-T was employed. This method enabled a more robust expansion of the CAR-T, Turtle said.
Forty-four percent of the CLL patients and 64 percent of follicular lymphoma patients achieved complete remission response.
Carlos Ramos, M.D. is a member of an LLS-funded Specialized Center of Research team led by Helen Heslop at Baylor College of Medicine. This team is working on a CAR-T program that targets the CD30 protein on tumor cells. In this trial, the patients were not pretreated with chemotherapy. After six weeks of treatment, one patient achieved complete remission, one had a partial response, and four had stable disease. Ramos said his finding suggests the approach may be more effective after stem cell transplantation. Ramos also said combining the CAR-T with immune checkpoint inhibitors, drugs that take the brakes off the immune system, may be an option to try next.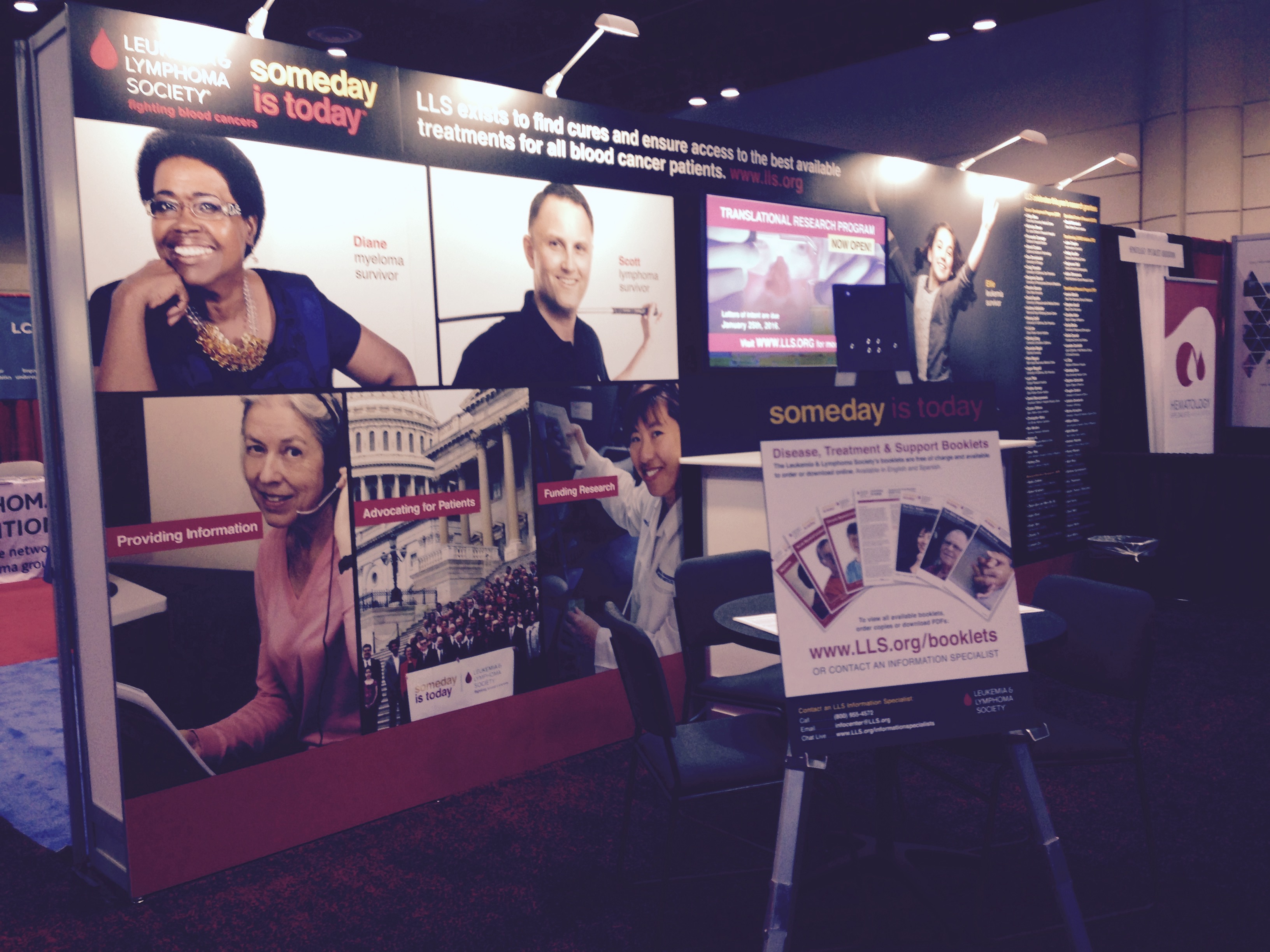 Ann Leen, M.D., also part of the Baylor team, is developing a different strategy for employing T-cells to kill cancer. In her study they removed the patients' T-cells and programmed them to simultaneously target multiple tumor-associated antigens – five to be exact. Of 18 patients treated, nine were diagnosed with Hodgkin lymphoma, eight with non-Hodgkin lymphoma, and one with composite lymphoma; 11 patients received the treatment after stem cell transplantation and were in remission at the time of the therapy. All but one of these remain in remission. Of the seven patients with active disease who were treated, four had complete remission, two had stable disease and one had disease that progressed.
CAR-T for Multiple Myeloma
There was also some news about CAR-T yesterday that should be of great interest to patients with myeloma. Adam Feuerstein, a senior columnist for The Street, summarized the study nicely in this article.
And in other #ASH15 news reported today during the morning press briefing:
Data was presented for an investigational targeted therapy for AML, midostaurin, that targets the FLT3 gene mutation.
A French group presented data on a study for rituximab, long approved to treat patients with CLL and NHL, showing effectiveness for patients diagnosed with a subtype of adult ALL.
More data was presented on two of the newly FDA-approved therapies for myeloma: ixazomib and daratumumab.
And three studies on targeted therapies for CLL, ibrutinib, idelsisib, venetoclax, were presented.
Read more on all of these in today's news release from ASH.