Roland Walter, M.D., Ph.D., a hematologist and clinical researcher at Fred Hutchinson Cancer Research Center, has received an LLS Translational Research Program Award for $600,000 over the next three years to support his work developing new antibody-based treatments for acute leukemia, a disease that is often fatal despite aggressive therapies. He previously received a Career Development Grant to study the effects of another newly developed agent on AML cells.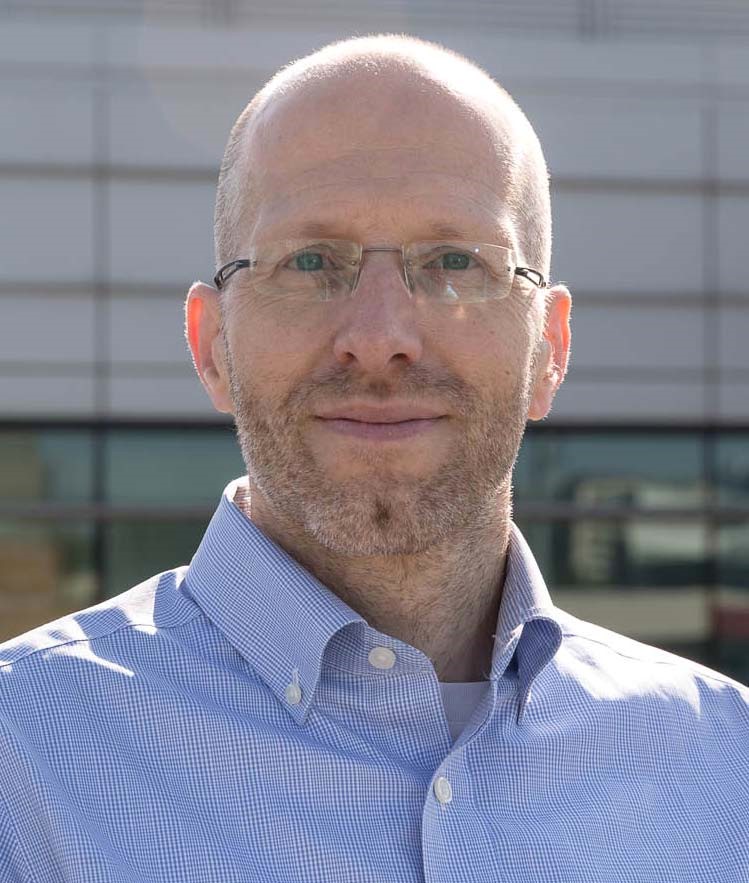 In the simplest of terms, what is your research project about?

Our research aims to improve so called bispecific antibodies. These are a particular class of antibodies that, in their typical format, recognize both leukemia cells as well as some of the patient's immune cells. That way, the bispecific antibody brings the immune cell in very close proximity to the leukemia cell. This tight connection ultimately leads to an activation and multiplication of the immune cells, which can then kill the leukemia cells. The mechanism by which this happens is very different from the mechanisms by which standard chemotherapy drugs kill leukemia cells. Hence, bispecific antibodies can be effective even in patients who have failed the typical chemotherapy drugs. Currently available bispecific antibodies have shown quite remarkable activity in cancers such as acute lymphoblastic leukemia (ALL).
Very recently, the first trials using bispecific antibodies for acute myeloid leukemia (AML) have been initiated. Based on the data we have from other cancers, we know that currently available bispecific antibody formats do not work in everybody and are challenging to give. Because they are quickly eliminated by the kidneys, they have to be given by continuous infusion over a very long period of time. Our goal is to improve on these existing bispecific antibodies by developing novel ones that will work for a broader subset of patients and will be simpler to give.
Antibody therapies that recognize cancer cells have shown much potential for some cancer patients. Why don't they usually work so well for acute leukemias?

There is a broad range of reasons why antibodies have not worked well for acute leukemia patients. However, it's important to note that one of the very few drugs approved for the treatment of AML by the U.S. Food & Drug Administration in the last 15-20 years was the antibody drug conjugate, gemtuzumab ozogamicin (Mylotarg) -- pointing to the potential of antibodies even in patients with acute leukemia.
Is there an alternative approach that seems more hopeful?

Widely discussed in the scientific and layman world are the results that have been obtained with CAR cells, immune cells that are engineered to express a receptor that recognizes cancer cells. CAR cells have been found to be very active in certain patients with B-cell ALL.
What is your ultimate goal?
The current generation of bispecific antibodies is quite effective already for certain cancers but does not work for all patients and the antibodies are challenging to give to patients. Our goal is to develop new antibodies that are effective in a larger number of patients (including those who would not benefit from current antibodies) and are simpler to give to patients. Currently, bispecific antibodies have to be given by continuous infusion; our hope is that we would only have to give to patients every few days or week.
How do you hope this research will change treatment options and outcomes for leukemia patients 10 or 20 years from now?

Our research may be one step toward a future in which there will be no need for conventional chemotherapy for the treatment of AML. Acute promyelocytic leukemia (APL) is an example of acute leukemia where this goal has become reality.

Read Q&A's with other LLS-funded researchers here.