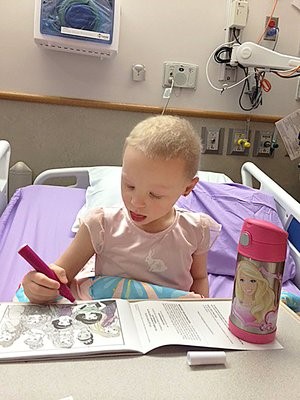 Kaitlyn's Story
Eight-year-old Kaitlyn Johnson has had to deal with cancer for the majority of her young life. In fact, she was only 18 months old when she was diagnosed with acute lymphoblastic leukemia (ALL), the most common cancer among children and young adults. Her young life was quickly consumed with cancer treatments, doctors' visits, and hospital stays. Throughout this time, Kaitlyn was brave, positive and continued to pursue her passion for dancing – no matter the location.
When she was first diagnosed, her parents, Mandy and James, made a decision that they would make this situation as positive as it could be. The family dressed up together before going to the hospital, made friends with all the people who they trusted with her care, and found small ways to make each moment positive.
Kaitlyn's perspective is incredibly unique. A hospital visit is not feared, but it is a place where she can say hello to all her friends – from her friends who are patients, other families, nurses, doctors, security guards, to her therapy dog.
"As a parent, if your child is scared you want to be who they reach to. You're conditioned to think that you're the brave one," said James. "But, when your kid touches your hand in that moment of fear and comforts you, you realize that they are the reason you're strong."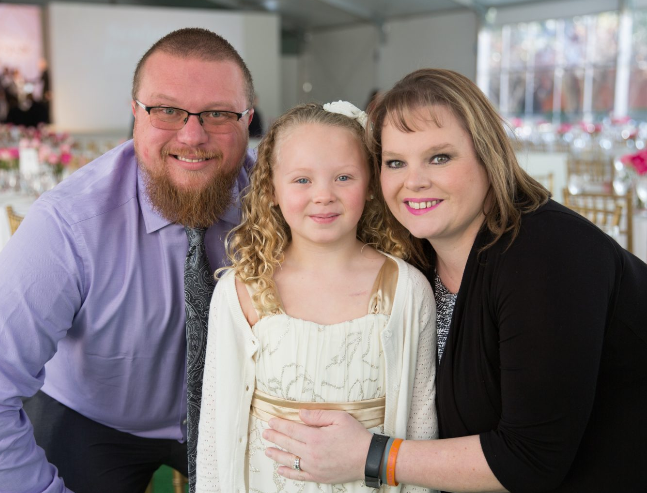 After three years of chemotherapy, the treatment was not working. Mandy and James had long discussions with Kaitlyn's doctor who suggested that they enroll Kaitlyn in a clinical trial for a new immunotherapy. The revolutionary treatment, called CAR T-cell immunotherapy, had showed promise for other young children like Kaitlyn. The process was extremely unique and innovative – the doctors would remove Kaitlyn's T-cells, the soldiers of her immune system, and reengineer them so that they could fight her cancer.
Today, Kaitlyn is now cancer free.
One Child Too Many
Unfortunately, not all stories of childhood blood cancer patients have a happy ending like Kaitlyn's. A staggering forty percent of all pediatric cancers are blood cancers, and although survival rates have improved dramatically in recent decades, every young life lost to blood cancer is one too many. Since childhood cancers are biologically distinct from adult cancers, the way children respond to treatment is unique and dedicated pediatric research is needed to understand the molecular underpinnings of these diseases, identify appropriate dosages and evaluate the long-term impact of treatment.
Since LLS was founded in 1949, the median five-year-survival rate for children with acute lymphoblastic leukemia (ALL), the most common type of cancer to impact children, has improved from 5 percent to approximately 90 percent. But there is still much more to do.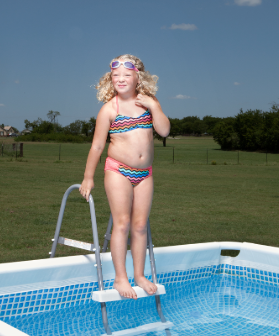 Although survival rates have improved dramatically for children with ALL, children with other types of blood cancers, such as acute myeloid leukemia (AML), still face a difficult prognosis. Further, the lifelong impact of childhood cancer treatment can include severe physical and cognitive impairments, secondary cancers, and a range of ailments that the medical community is only beginning to understand.
That's why LLS has committed to more than doubling our investment in pediatric research over the next five years. We are committed to investing $20 million in pediatric cancer research over this time in programs spanning the spectrum from basic science to translational research and clinical trials. We have convened a team of leading pediatric physicians and scientists to investigate the feasibility of launching a multi-site precision medicine clinical trial in pediatric leukemia. We've also set an ambitious goal of sequencing the genetic profiles of every child with leukemia in order to facilitate faster and more precise research into the unique molecular drivers and pathways of pediatric cancers. Our ultimate goal is to bring cures to children faster and deliver the promise of precision medicine to children with leukemia.
At the same time, we plan to expand the education and support we already provide to children with cancer and their families, including clinical trial enrollment, financial assistance, and local support groups. Through our advocacy efforts, we will continue to advocate for cures and ensure these children are able to access lifesaving treatment.
For education programs on childhood cancer, click here.