When I meet newly diagnosed cancer patients and their caregivers, a familiar look greets me. I have seen this look countless times. In waiting rooms, during a weekly support lunch for patients and caregivers, and on my own mother's face.
It is a look of fear, confusion and doubt. It is a look that expresses the need for survival at all costs, yet without any assurance of success. It is a look that I can still see when I look in the mirror.
That look is often replaced almost immediately after I say: "Hi, my name is Ron. I am a leukemia and stem-cell transplant survivor."
The second look is a look of hope and gratitude. It is a look of anxiety slipping away and making room, for a brief moment, for what may be possible ahead. It is a moment of sunlight in the looming darkness.
When faced with cancer, fear and hope quickly become part of the unpredictable rollercoaster of survival. It is an emotional, physical and psychological turmoil of exhaustion, frustration and exhilaration.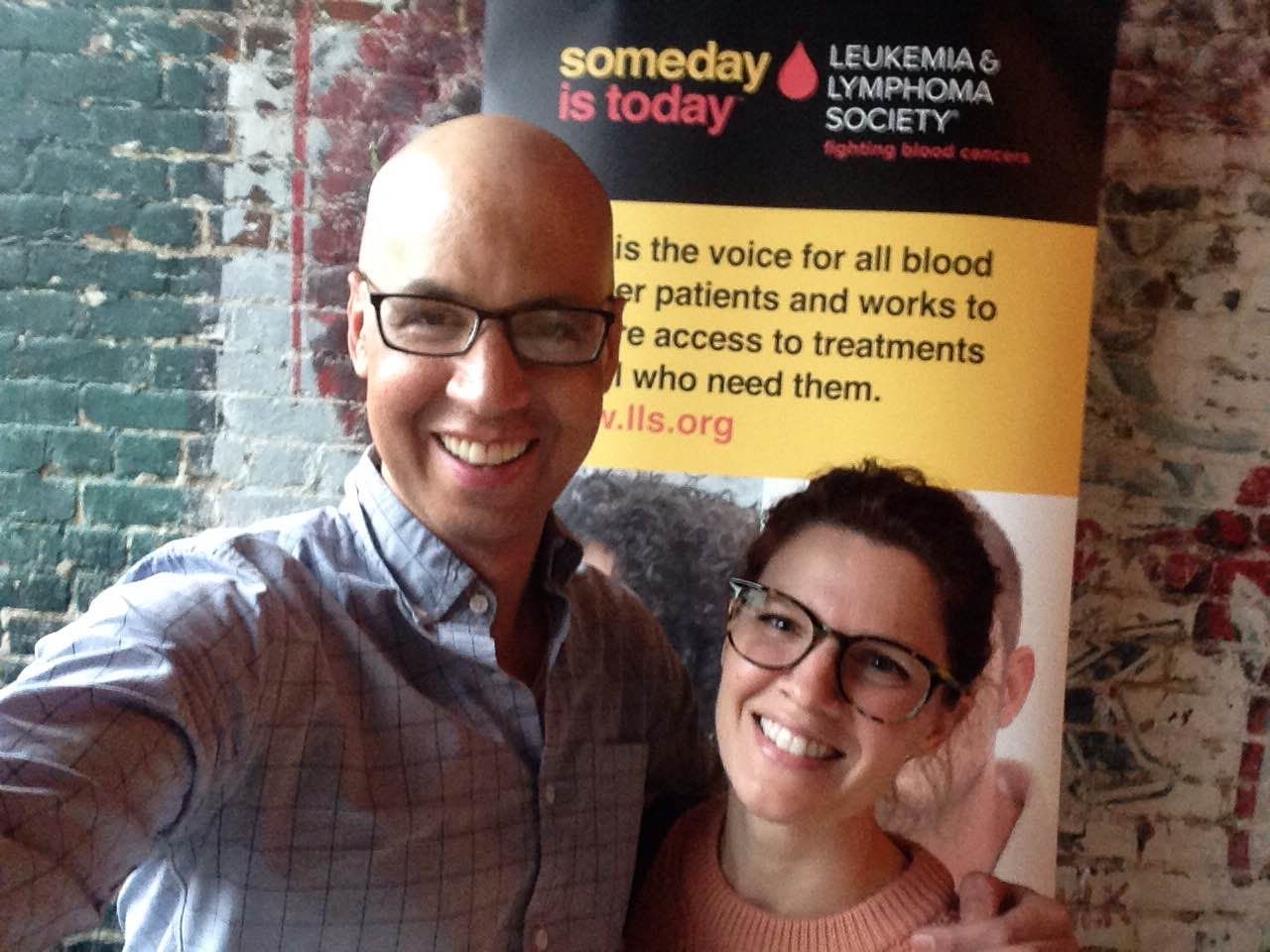 On October 3, 2012, I was diagnosed with acute myeloid leukemia at age 34. After weeks of feeling sick, I walked into the emergency room at Nebraska Medicine. My doctor said I needed to begin treatment immediately. I called my family. Then, I closed my eyes.
My doctor told me that they were going to fight for my life, and that I needed to remain mentally strong throughout the process. I knew then, as I do now, that the future can be extremely unpredictable.
On February 18, 2013, I received a stem cell transplant from my sister, Dorit Azoulay. Today, I am in remission, but not without complications. I still experience fatigue, nerve damage, mood changes and anxiety. I also have chronic and severe graft versus host disease.
Over the past three years, I have had the opportunity to speak with patients, caregivers and the public about my experience with leukemia and my own recovery process.
As a volunteer with The Leukemia & Lymphoma Society, I meet with newly diagnosed patients to provide them support and information. I also write blogs, conduct radio interviews and speak at blood cancer events.
These cathartic conversations and experiences allow me to come to terms with my own experience, while offering insight, hope and support for others facing cancer, as patients or caregivers. It is also an opportunity to educate those who are not aware of the devastating effects of blood cancers.
My role as a patient also forced me to find ways to help my medical team better understand my recovery. I have to pay close attention to my body, medications and their side effects, and to my own emotions in order to report back any changes. That way, my medical team knows how to react or adjust course accordingly.
In January, I was nominated by the LLS Nebraska Chapter to join the AML Community Stakeholder Committee. As part of the committee, I participated in an innovative research study led by LLS with Johns Hopkins School of Public Health. The study aims to capture patient preferences in regards to the development of treatments for AML.
On April 6, 2016, led by Dr. Louis DeGennaro, LLS President and CEO, and Bernadette O'Donoghue, Vice President, LLS's Office of Public Policy, the committee went to Washington D.C. to share our personal experiences with the U.S. Food & Drug Administration (FDA).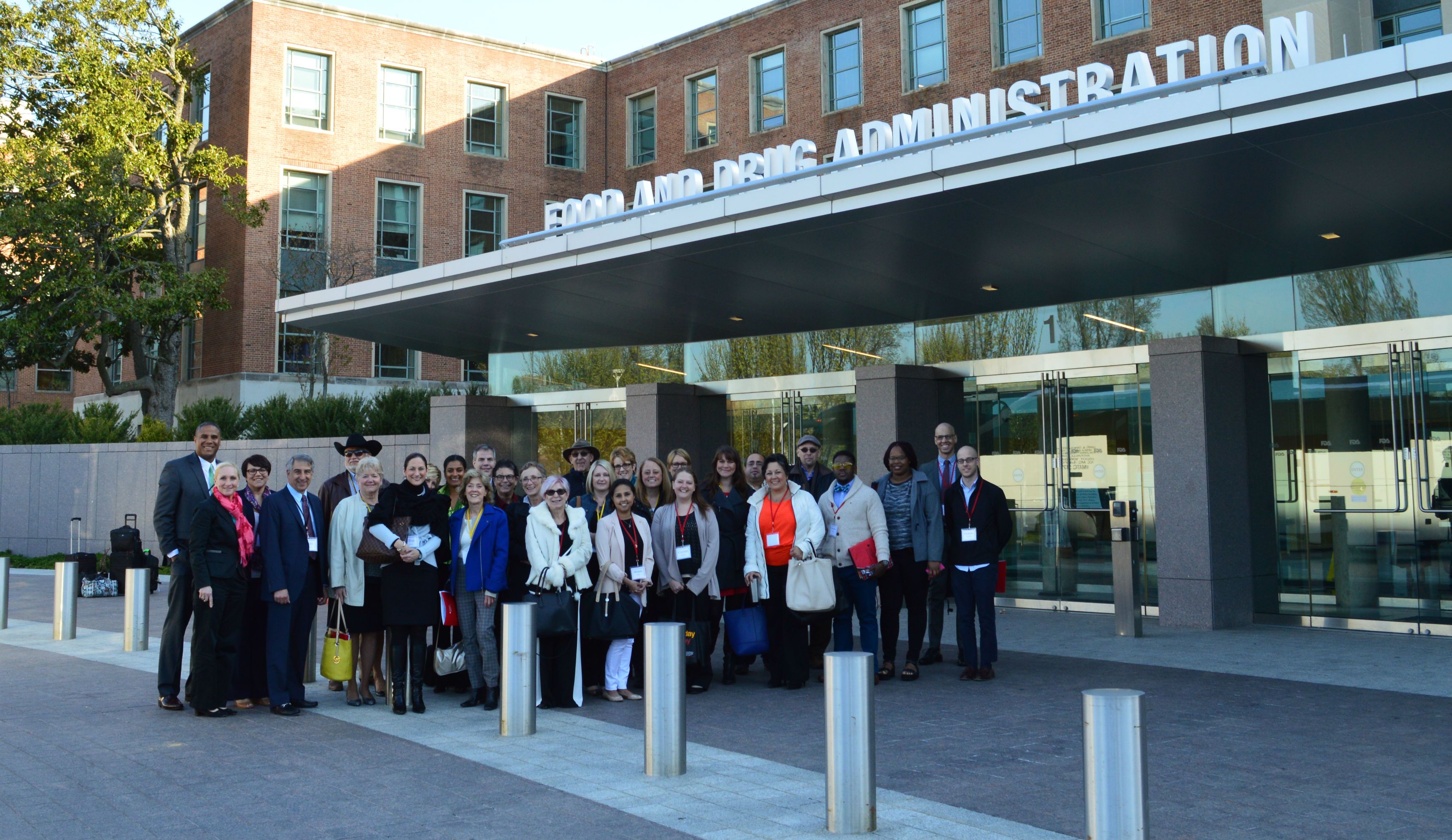 The meeting was a round-table conversation among survivors, caregivers, LLS staff, doctors and the FDA. As survivors, we discussed our experiences with AML and treatment. We listened to each other share the terrifying similarities of our experiences, as well as the delicate differences that distinguish our individual outlooks, hopes and fears.
We spoke about the benefit and risk tradeoffs regarding clinical trials. We realized that we all shared a similar goal: that long-term quality of life must be an important consideration in regards to treatment options for patients. We're continuing to advance this important issue, and I'm honored to lend my voice on behalf of other survivors.
As a patient, survivor and educator, I know that an important part of my healing and mental strength came from other survivors who, either in person or via social media, shared tips for recovery, offered encouraging words of support, wrote blogs, or came by to spend time with me and cheer me on the path towards recovery.
Early on, it became clear to me that once in recovery, I now had a responsibility to reach back and offer encouragement for others impacted by blood cancer. This responsibility, I found, is like a peak of sunlight on a cloudy day – one that offers hope and a chance for a better outcome ahead.
Ron Azoulay is a 40-year-old volunteer, educator and advocate living in Omaha, NE.