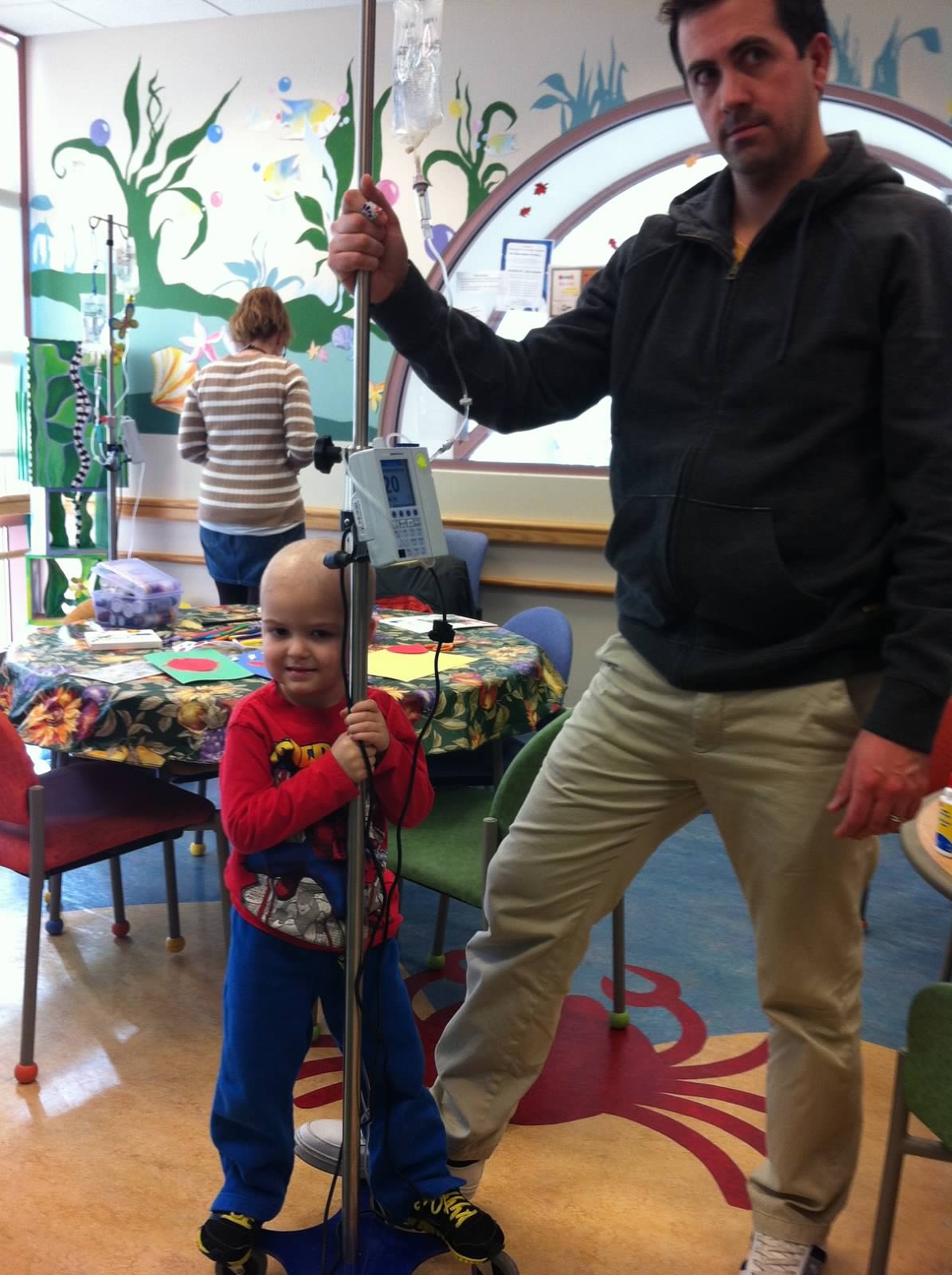 Three (now seemingly very long) years ago on Columbus Day weekend of 2012, our family's lives changed forever. Just a week after the 4th birthday of my son, Alex, he became extremely lethargic with severe hip pain and a fever that wouldn't subside.
At the time, we had no reason to think he was battling anything other than the flu, a virus or, at worst, a bone infection. But, going on a mother's instinct that, in hindsight, was spot on, my wife, Lynn, asked me to take him to the emergency room at Hasbro Children's Hospital in Providence, Rhode Island. Over the course of the next 24 hours, a battery of tests ensued that culminated in our living a parent's worst nightmare – we were told our child had cancer.
Having no previous experience with the disease or any concrete understanding as to its treatment, a sense of shock and panic washed over us upon first hearing the diagnosis. Lynn's legs gave out requiring me to catch her before she hit the floor and I blurted out: "What does this mean … is this a death sentence?
Once the news settled in, numerous questions raced through my mind: Is this form of leukemia curable? What is the success rate? What are the treatment options? What would it entail? How long would the treatment go on? What are the known short and long-term side effects of the treatment? How would this affect our daughters, Gianna (then 9) and Olivia (then 6)? Is the treatment covered by insurance?
Fortunately, for our family, all of our questions were answered through a combination of the incredible oncologists at Hasbro and information on The Leukemia & Lymphoma Society (LLS) website. Due to the research supported by LLS and organizations like it, Alex's specific diagnosis of standard-risk pre B-Cell acute lymphoblastic leukemia (ALL) had been transformed over the course of the last 30 years from the death sentence I feared it to be to anything but. While this provided us with the assurances we needed to move forward positively, the hard part - getting through the two and one-half year treatment protocol - still lay ah​ead.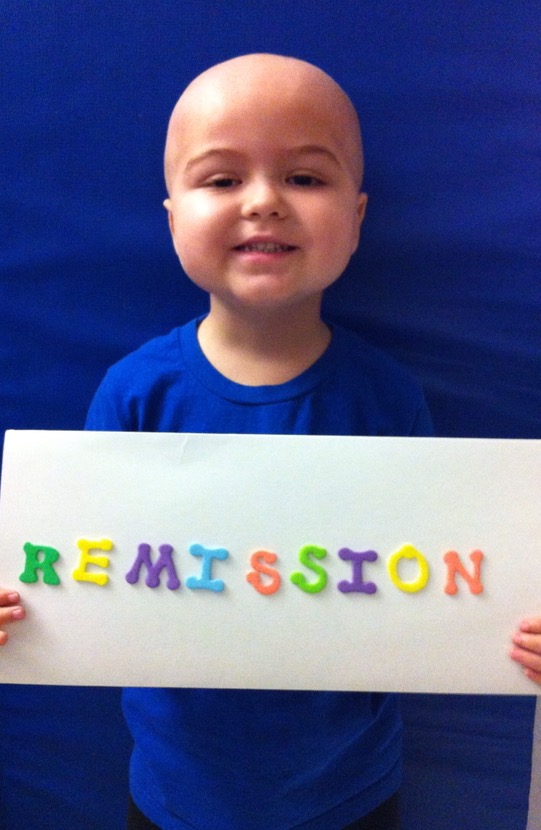 How Will We Get Through This?
Early on, we were provided with a three-page handout entitled "Routine Treatment of ALL" that set out each of the phases of treatment, whether it was inpatient or outpatient, the drugs he would be administered, how and when the drugs would be administered and each drug's potential short and long-term side effects. The immediate thought when you receive this paperwork is "How are we going to get through this?"
Being a native New Englander, my first thought was to employ a "Belichickian" philosophy of "One Phase at a Time." I felt that it would focus me on getting my little guy and the rest of the family through each phase without the distraction of worrying what was coming down the pike. Mentally for me, my little boy and our family were in the playoffs and we needed a win at each phase to advance. So, to me, it made no sense to worry about the next round until we got through the one we were in.
After the initial shock of the diagnosis wears off and you've commenced treatment, feelings of anger and fear can set in … if you let them. After all, it is only natural for a parent to feel angry that this happened to their child/family and fearful that he or she did something (or exposed the child to something) to cause this.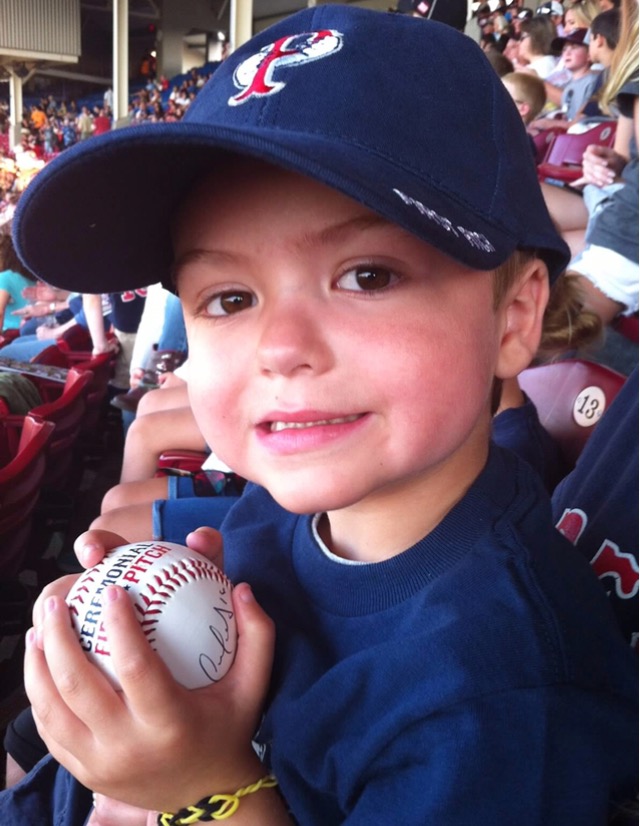 Why Us?
Early on, I was able to meet with a father of child who went through the exact treatment protocol as Alex two years earlier. He brought over a family photo album that traversed the course of his son's treatment - pictures of the family at the beach, at Disney, his son playing soccer, etc. At that point, I knew that our family was going to get through this, but that it was going to take all of the positive energy each of us could muster. I felt that I had to view those negative feelings of anger and fear as wasted energy and refuse them to enter my conscious thought. The questions of "Why him?"; "Why our family?"; "Was it something we did?" were supplanted by affirmations of "Alex is a Super-hero!"; "Gig and Liv are Super-sibs," "Lynn's an amazing "Mom-cologist"!
Being an Advocate
Lynn definitely earned the moniker Mom-cologist. She graciously balanced the role of active participant in Alex's treatment with acts of kindness, respect and deference to the professionals working to cure Alex.
Despite being thrust into the cancer world without a background in medicine, Lynn quickly learned the importance of being his advocate. She knew the ins and outs of all of the medications being administered in each and every phase of treatment, whether we were inpatient, at the Tomorrow Fund clinic or at home. She kept diligent records and was always by our little guy's side for blood or chemotherapy infusions. Looking back, Lynn's approach to working with Alex's oncologists, nurses and other members of the Hasbro team most definitely made a turbulent time in our lives a lot smoother ride.
Today, I am happy to report that Alex and our family are successfully through this and all of us have come out on the other end much stronger and better-equipped to see the silver linings in life. As a family, we know that we are fortunate and are extremely grateful to everyone who has supported blood cancer research over the years. Now that it's over, it seems like everything happened so long ago.
Alex just celebrated his 7th birthday as a happy, fully-functioning and well-adjusted first grader. When we asked him at his birthday dinner how he felt about having beat cancer, he said it in a single word: "Proud." With tear-filled eyes, Lynn and I looked back at him and said: "We're really proud of you too, buddy."