What it is.
The Leukemia & Lymphoma Society has special collaborations with foundations and individual researchers in order to accelerate research, stimulate innovation and solve disease-specific challenges.
---
What it does.
LLS has significant collaborations with organizations, including The Rising Tide Foundation for Clinical Cancer Research (RTFCCR), through which we are jointly supporting immunotherapy projects; The Babich Family Foundation, seeking to support research in the RUNX1 mutation in AML; The MPN Research Foundation; The International Waldenstrom's Macroglobulinemia Foundation (IWMF); The Hairy Cell Leukemia Foundation and The Sass Foundation for Medical Research.
Marie Bleakley PhD, MD
Fred Hutchinson Cancer Research Center
"Funding from the MPN Challenge Grant will allow us to investigate how T cells can specifically kill MPN stem cells through MPN mutations. T cell receptor based immunotherapies targeting recurrent MPN-associated mutations offer the possibility of curing these diseases without stem cell transplantation and its associated toxicities. Used early enough in the disease course, immunotherapies could save lives."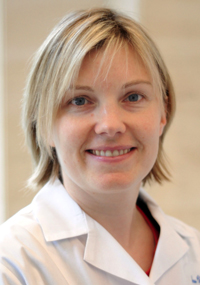 Ann Leen, Ph.D.
Baylor College of Medicine
"I am delighted to be an RTFCCC/LLS Patient-Focused Immunotherapy Grant Award recipient. My overarching goal is to improve outcomes in patients with acute myeloid leukemia and this grant will allow me to test the clinical benefit of a T-cell therapy, which I truly believe has transformative potential, in patients who have failed conventional approaches."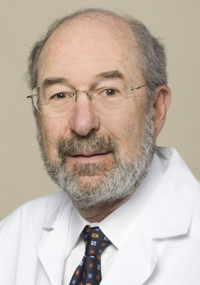 Ronald Levy, M.D.
Stanford University
"We are hoping to develop a new way of triggering the immune system to treat cancer. The RTFCCC/LLS Patient-Focused Immunotherapy Grant Award will help us to understand how injecting immune stimulating molecules directly into one site of tumor will alter the microenvironment and trigger an immune response against the lymphoma throughout the body."
MPN: MPN Challenge Grant
In collaboration with the MPN Research Foundation, LLS announces a $200,000 MPN grant, which funds researchers focused on solving the challenges of patients diagnosed with myeloproliferative neoplasms. Myeloproliferative neoplasms are a rare group of blood cancers which include polycythemia vera, essential thrombocythemia and myelofibrosis. The MPN Challenge Grant is designed to advance the scientific understanding of MPNs and bring new treatments and the hope for a cure to patients with these rare diseases.
Fred Hutchinson Cancer Research Center
Characterizing myeloproliferative neoplasm neoantigens and T Cell responses for therapeutic applications
Vivian Oehler MD
Marie Bleakley PhD, MD
Dana- Farber Cancer Institute
Inhibition of deubiquitinating enzymes as a novel targeted therapy for JAK2- dependent myeloid malignancie
James Griffin MD
Martin Sattler PhD
Sara Buhrlage PhD
Ellen Weisberg PhD
Erasmus University Medical Center, The Netherlands
Rebekka Schneider MD
Rafael Kramann MD
Washington University in St. Louis
Leveraging BFKB E92:E93ysregulation for therapeutic benefit in myeloproliferative neoplasms
Stephen Oh
---
IWMF-LLS Strategic Research Roadmap Initiative
In collaboration with The International Waldenstrom's Macroglobulinemia Foundation (IWMF), LLS announces a $125,000 grant to fund research to help further research knowledge of Waldenstrom's macroglobulinemia (WM), a rare, indolent subtype of non-Hodgkin lymphoma that affects small lymphocytes. The initiative focuses on four key areas: genomics and epigenomics; signaling; immunology/immunotherapy; and bone marrow/tumor microenvironment.
Fondazione Italiana Linfomi Onlus (FIL)
Non- invasive diagnostics and monitoring of MRD [minimal residual disease] and clonal evolution in Waldenstrom's macroglobulinemia
Marzia Varettoni MD
City of Hope
Anti- tumor and immune microenvironment responses following a first-in- human DNA fusion vaccine for asymptomatic Waldenstrom's
Larry Kwak PhD, MD
Mayo Clinic
Modulation of T- cell function by metabolomic signature of the bone marrow microenvironment in Waldenstrom's macroglobulinemia
Shahrzad Jalali PhD
UCLA David Geffen School of Medicine
Novel antibody- targeted interferons in combinatorial therapies for Waldenstrom's macroglobulinemia
Sherie Morrison PhD
---