What it is.
The Therapy Acceleration Program (TAP) is a strategic initiative where The Leukemia & Lymphoma Society builds business alliances and collaborations with biotechnology companies and academic researchers to speed the development of new therapies and diagnostics.
---
What it does.
TAP partnerships support the development of innovative compounds, biologics or diagnostics that have the potential to change the standard of care for patients diagnosed with blood cancers. The TAP initiative is designed to identify potential breakthrough therapies, support active clinical trials, and more quickly advance them along the drug development and approval pathway.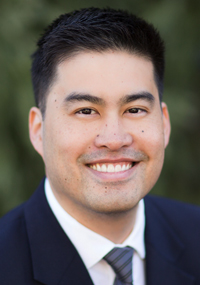 Mark Chao, MD, PhD
Founder and VP Clinical Development, Forty Seven Inc
"At Forty Seven, Inc. our mission is to develop innovative therapies to help patients defeat their cancer by empowering key aspects of the immune system. The LLS TAP partnership has provided critical support to advance a first-in-class immunotherapy combination for patients with non-Hodgkin's lymphoma. Our collaboration with LLS enables the development of this novel therapy with the goal to provide lymphoma patients with much needed transformative treatment options."
Below are LLS's 17 partners for TAP:
| | |
| --- | --- |
| Biotechnology Partners | |
| Acetylon Pharmaceuticals, Inc. | Boston, MA |
| Affimed Therapeutics AG | Heidelberg, Germany |
| BioTheryX, Inc. | Chappaqua, NY |
| Constellation Pharmaceuticals, Inc. | Cambridge, MA |
| Decoy Biosciences, Inc. | San Diego, CA |
| Forty Seven, Inc. | Menlo Park, CA |
| ImmunGene, Inc. | Camarillo, CA |
| KDAC Therapeutics, Inc. | Cambridge, MA |
| Kiadis Pharma NV | Amsterdam, Netherlands |
| NexImmune, Inc. | Gaithersburg, MD |
| OncoPep, Inc. | North Andover, MA |
| Selvita SA | Krakow, Poland |
| Stemline Therapeutics, Inc. | New York, NY |
| Academic Partners | |
| Ivan Borrello, MD | Johns Hopkins University, Sidney Kimmel Comprehensive Cancer Center |
| Giulio Draetta, MD, PhD | The University of Texas, MD Anderson Cancer Center |
| Brian Druker, MD | Oregon Health & Science University |
| Irene Ghobrial, MD | Dana-Farber Cancer Institute |