Witness the impact LLS has had over decades in the fight against cancer.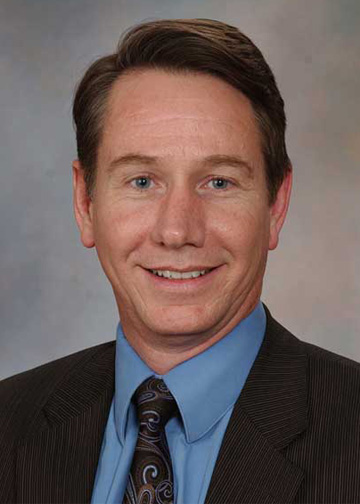 New advances in immunotherapy include an approach called immune checkpoint inhibitors, that unleash the immune system by removing the "brakes." This approach is advanced by researchers including LLS-funded Margaret Shipp, MD and Steve Ansell, MD (pictured).
2010

| Great progress with targeted immunotherapies
LLS-funded research continued to drive breakthroughs and advances, transforming cancer's grim past into a promising future. From 2010-2012, John Byrd and colleagues published Phase II trial results for ibrutinib in CLL/and small lymphocytic lymphoma (SLL) patients, showing safety and lasting remissions.
In a trial for ALL patients using innovative chimeric antigen receptor therapy (CAR-T), LLS-funded researchers Carl June, MD, of University of Pennsylvania, and Stephan Grupp, MD, of Children's Hospital of Philadelphia, have reported that 36 of 39 children responded to the therapy.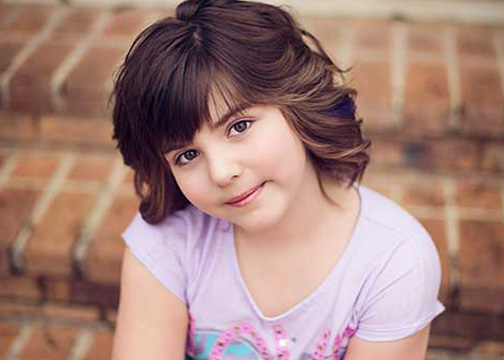 Emily Whitehead, the first child to be treated with T-cell immunotherapy, is still in remission.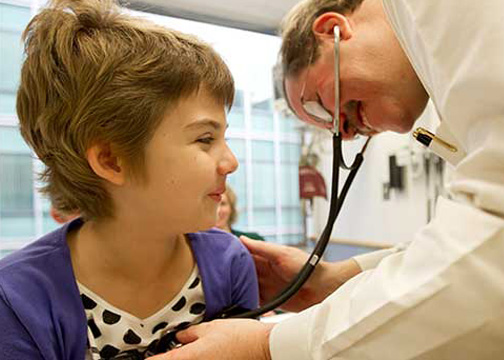 Courtesy of PBS/Cancer: The Emperor of All Maladies
Stephan Grupp, MD, played an instrumental role in the advancement of immunotherapy, particularly in treating pediatric acute lymphoblastic leukemia (ALL) patients. In 1992, LSA awarded Dr. Grupp, a Career Development Special Fellow Award, which he credited with helping to launch his career.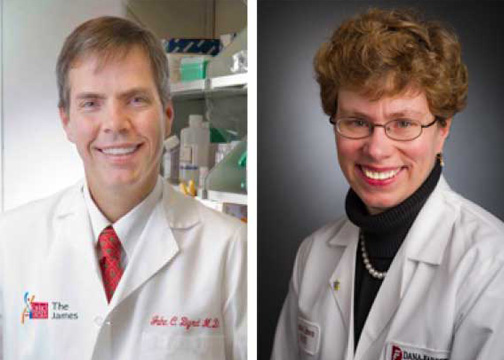 Courtesy of PBS/Cancer: The Emperor of All Maladies
In 2009, LLS-funded investigators John Byrd, MD, and Jennifer Brown, MD, and others, presented preliminary evidence of clinical activity of idelalisib in B-cell malignancies in a Phase I trial.
A multi-institution Phase II trial in 2004, led by Alan List, MD, and clinical colleagues, including Richard Stone, MD, confirmed the efficacy of lenalidomide (Revlimid®) for patients with a rare form of myelodysplastic syndromes (del(5q) MDS).
2001

| New understanding leads to even more discoveries
Advances continued in the cellular and molecular understanding of cancer, leading to an increasing number of new discoveries. From 2001 to 2005, Drs. David Maloney, Margaret Shipp, Felipe Samaniego and others showed rituxan improved the effectiveness of the standard four-chemotherapy regimen for diffuse large B-cell lymphoma patients.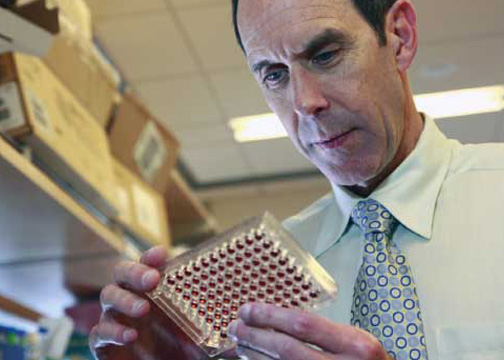 Courtesy of PBS/Cancer: The Emperor of All Maladies
In 1996, Brian Druker, MD, tested a BCR-ABL-blocking drug. This resulted in the first clinical trial, led by Dr. Druker and Charles Sawyers, MD, of STI-571, later known as imatinib (Gleevec®) in 1998. Today, imatinib has helped more than 250,000 CML patients. Dr. Sawyers later led studies identifying the genetic causes of resistance to imatinib, leading the way to development of follow-on therapies for patients with imatinib-resistent CML.
1990

| First FDA approvals for targeted blood cancer drugs
The discovery of genetic pathways was followed by the first FDA approvals for new targeted drugs to treat blood cancers. In 1990, LLS-funded researcher Susan Rabinowe, MD, and others, showed the protein CD20 is consistently present on B-cell chronic lymphocytic leukemia (CLL) cells.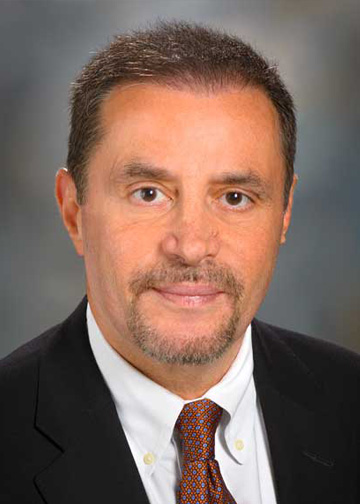 In 1985 and again in 1989, Hagop Kantarjian, MD, received LSA scholar awards to study new approaches to treating patients with chronic myeloid leukemia (CML). He later played a significant role in the development of the first targeted therapy to treat CML patients.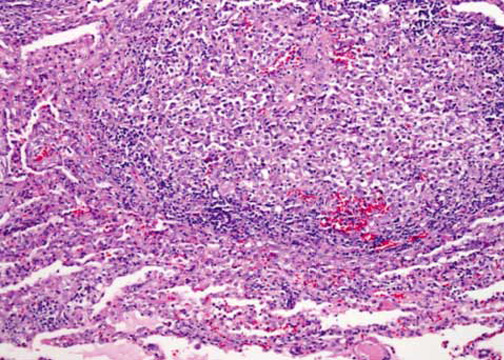 Courtesy of PBS/Cancer: The Emperor of All Maladies
Riccardo Dalla-Favera, MD, and his LLS-funded research team studied the molecular pathway involved in immune B-cell activation and how those pathways became dysregulated in B-cell cancers. Years later (2004), he led a team of LLS-funded researchers investigating the genetic origins of B-cell non-Hodgkin lymphoma.
1970

| Early understanding of the genetics of cancer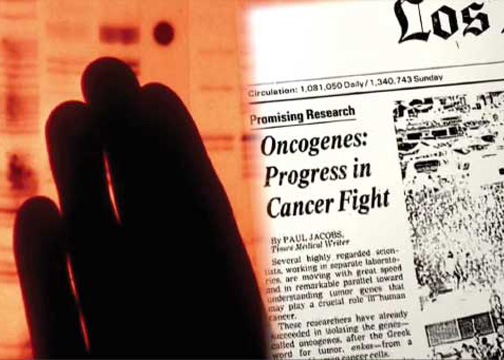 Courtesy of PBS/Cancer: The Emperor of All Maladies
The discovery of oncogenes led to an understanding of cancer cells at the genetic level.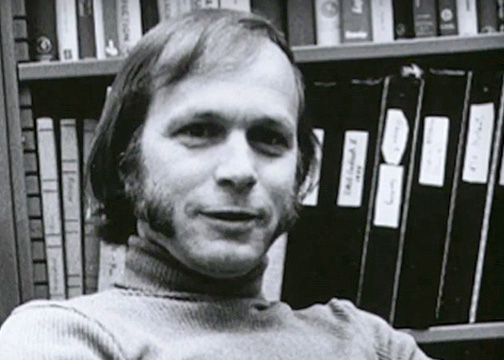 Courtesy of PBS/Cancer: The Emperor of All Maladies
For his role in identifying oncogenes, J. Michael Bishop, MD, an advisor to LSA, later receives a Nobel Prize for Physiology or Medicine.
1960

| First combination chemotherapies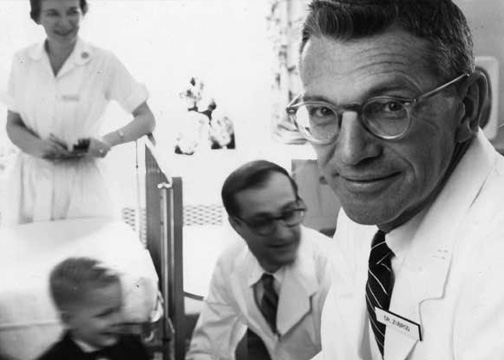 Pictured: Dr. Gordon Zubrod, Dr. Tom Frei in the background. Leukemia Ward. Photo Credit: The Zubrod Family.
The first combination chemotherapy is developed for childhood leukemia patients by Emil "Tom" Frei, MD, and Emil J. Freireich MD, under the leadership of Dr. Gordon Zubrod, Director of the NCI's Clinical Center.
Courtesy of PBS/Cancer: The Emperor of All Maladies
James Holland, MD, was one of the first researchers to advance combination chemotherapy. He was among the first LSA grant recipients, receiving funding in 1955.
1956

| E. Donnall Thomas, MD
E. Donnall Thomas, MD, conducted the first successful bone marrow transplant on a leukemia patient in 1956. Dr. Thomas was an LLS advisor in the 1960s, and was awarded the Nobel Prize in 1990.
1950

| The Jimmy Fund established
Courtesy of PBS/Cancer: The Emperor of All Maladies
Sidney Farber, MD, started the Jimmy Fund to support his research to fight childhood leukemia, which led to chemotherapy drugs for lymphoma and leukemia patients.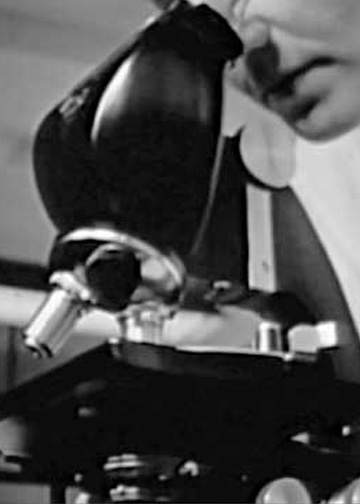 Courtesy of PBS/Cancer: The Emperor of All Maladies
George H. Hitchings, PhD, an advisor to LSA, developed the most widely used anti-leukemia drugs, which later earned him the Nobel Prize for Physiology or Medicine.
1949

| The Leukemia Society founded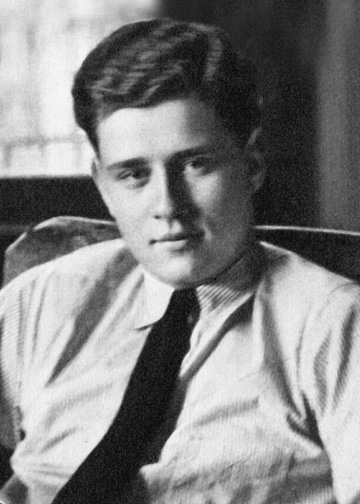 In 1949, led by the de Villiers' family, who lost a teenage son to leukemia in 1944, the Leukemia Society was founded, later named the Leukemia Society of America (LSA). Dedicated to curing leukemia, lymphoma, myeloma, and other blood cancers, it's now The Leukemia & Lymphoma Society (LLS), the world's largest voluntary (nonprofit) health organization dedicated to funding blood cancer research and providing education and patient services.
1946

| William Dameshek, MD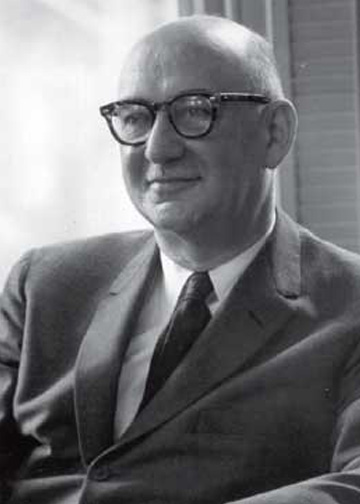 In 1946, studies by William Dameshek, MD, who later served as an advisor to the Leukemia Society of America, led to the first anti-cancer chemotherapy.